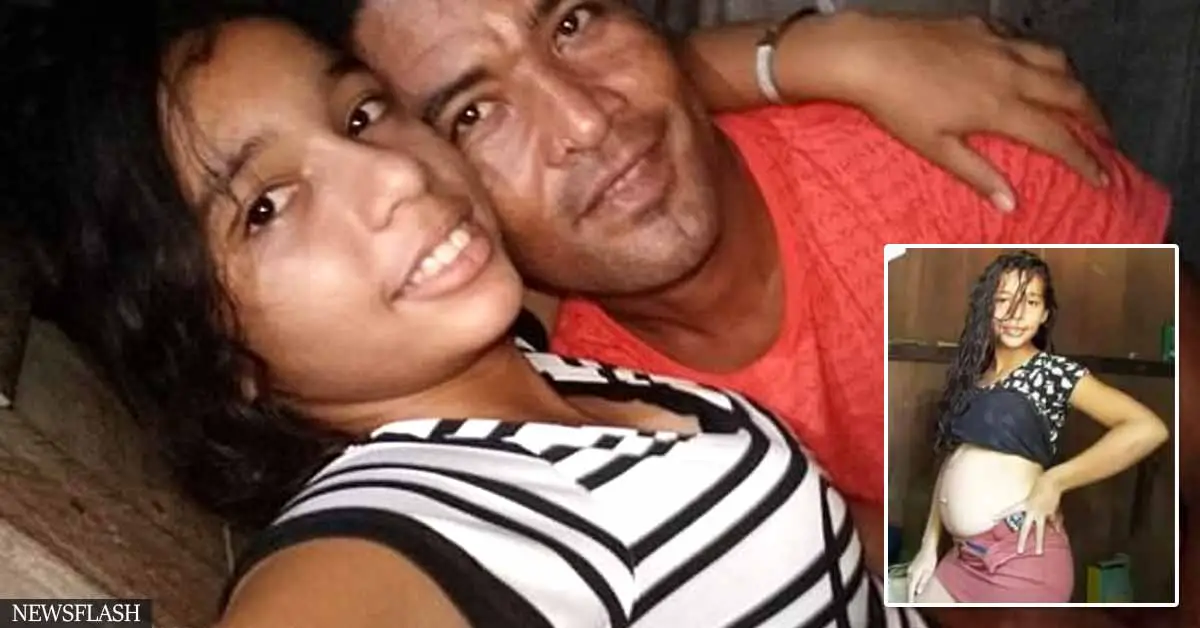 Warning!!! The following story contains graphic material that may be disturbing to some people!!!
Para, Brazil: After giving birth to the baby of the man who raped her, an innocent little girl met a tragic end. 
11-year-old Luana Costa died after two years of torture and abuse.
The young girl's family say that she was abused by a 43-year-old man named Francinildo Moraes, who made her believe they were in a romantic relationship since she was 9 years of age. Ever since, he had been molesting the girl sexually, according to the family. They also revealed that the horrors did not end after Luana was pregnant with the man's baby.
The pedophile was said to have committed all these crimes for years without the knowledge of the family.
They realized something was wrong only after noticing the girl's body changing. Afterward, they took Luana for a check-up and found out that she was in her fifth month of pregnancy. The girl then told her family what Francinildo had been doing all this time, the Mirror reported.
Luana's aunt says the girl did not tell her family anything before because the abuser threatened her not to.
Before people found out the truth, Francinaldo was said to have shared photos of him with Luana, posing just like a regular romantic couple. Many such pictures were apparently shared by him and Francinaldo is believed to have committed the crimes away from the village where Luana was from.
After carrying the child for 5 months, Luana gave birth prematurely but died due to problematic labor on October 27, the Daily Mail reported.
Authorities are now hunting for the rapist who is reportedly in hiding.
What are your thoughts on this horrific story? Let us know by joining the conversation in the comments and please share this article if you've found it of value.