10 awesome photos of strangers before and after the photographer kissed them
This photographer took amazing shots of people before and after she kissed them. The results are beyond stunning!
The Norwegian photographer Johanna Siring took a unique photoshoot at Roskilde Festival in Denmark in 2017. In a bid to befriend free-spirited strangers, Johanna used a curious approach.
First, she asked them to simply pose for her. After taking the first photo, she would then explain her interesting experiment while also asking the photogenic strangers for a kiss.
In an interview with i-D, Siring shares:
"Kissing sparks all the nerve endings in your lips causing a release of dopamine and a surge in oxytocin. It's an instantaneous stress reliever and creates an immediate emotional bond between two people."
Then, the photographer quickly takes another picture – this time of their initial reaction after receiving a sensual kiss from her.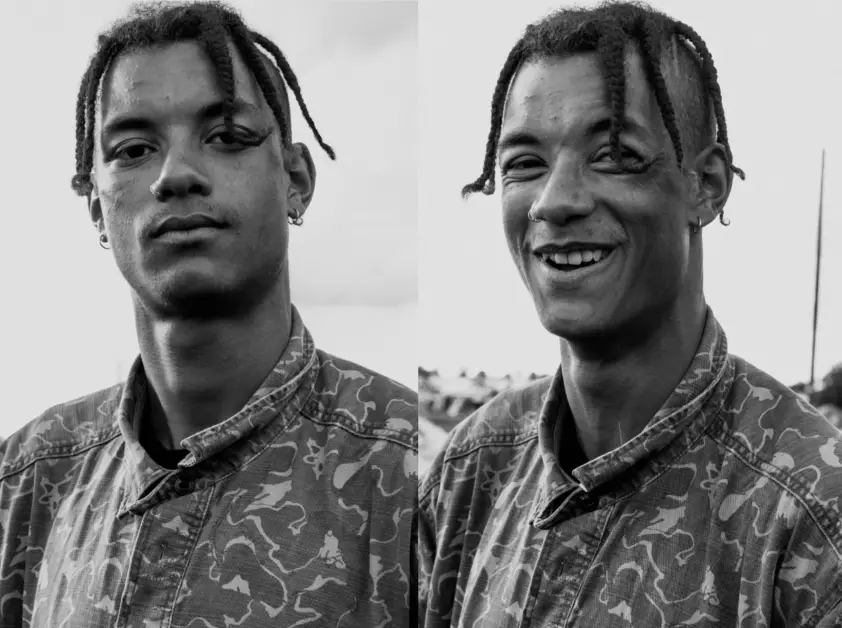 While some of the strangers were up to only a little quick kiss, others went straight for making out, as Johanna shares. The New York-based photographer explains:
"The most interesting part was that I kind of felt that I knew them a little bit after the kiss, and I think this feeling is reflected in the second portraits."
It can almost effortlessly be spotted that in the pre-kiss photos, the people are trying to project a specific version of themselves, However, after being kissed by the beautiful Johanna, they instantly drop the act and expose their natural reaction.
According to the creative photographer, everyone is photogenic, even if they say they aren't. 
Sirin shares that when she was younger, she made a pact with herself that whenever she catches a positive vibe from someone, she would go and tell them. That's how the idea of the 'kissing strangers' photoshoot was born. She adds:
"In my world, every single person is photogenic and has something unique and interesting about them. This is what I strive to capture in all my photos — the essence of a person."
Moreover, Johanna shares she strongly believes that having an open mind and meeting people with respect is essential. For her, creating new relationships and getting to know different ideas and thoughts is crucial for combating ignorance and judgment.