Woman Vomits Outside Health Insurance Office After Being Denied Treatment For Her Chronic Vomiting Condition
A woman threw up multiple times in front of a health insurance office after they allegedly refused to finance a procedure to alleviate her chronic vomiting condition. 
Sandy Honig, a professional comedian who wrote and starred in The Three Busy Debras, shared a now-viral video on YouTube in which she can be seen throwing up outside an Anthem Blue Cross Blue Shield office to fight the decision.
Honig explained that she was in desperate need of gastroparesis treatment, a condition that prevents her stomach from fully emptying.
Gastroparesis also causes uncontrollable vomiting and whatever she eats comes back up shortly. Unfortunately, the condition has no cure, but there are a few treatments that can soften the symptoms. One of the treatments is a Botox injection to the muscle that connects the small intestine to the stomach (pyloric sphincter).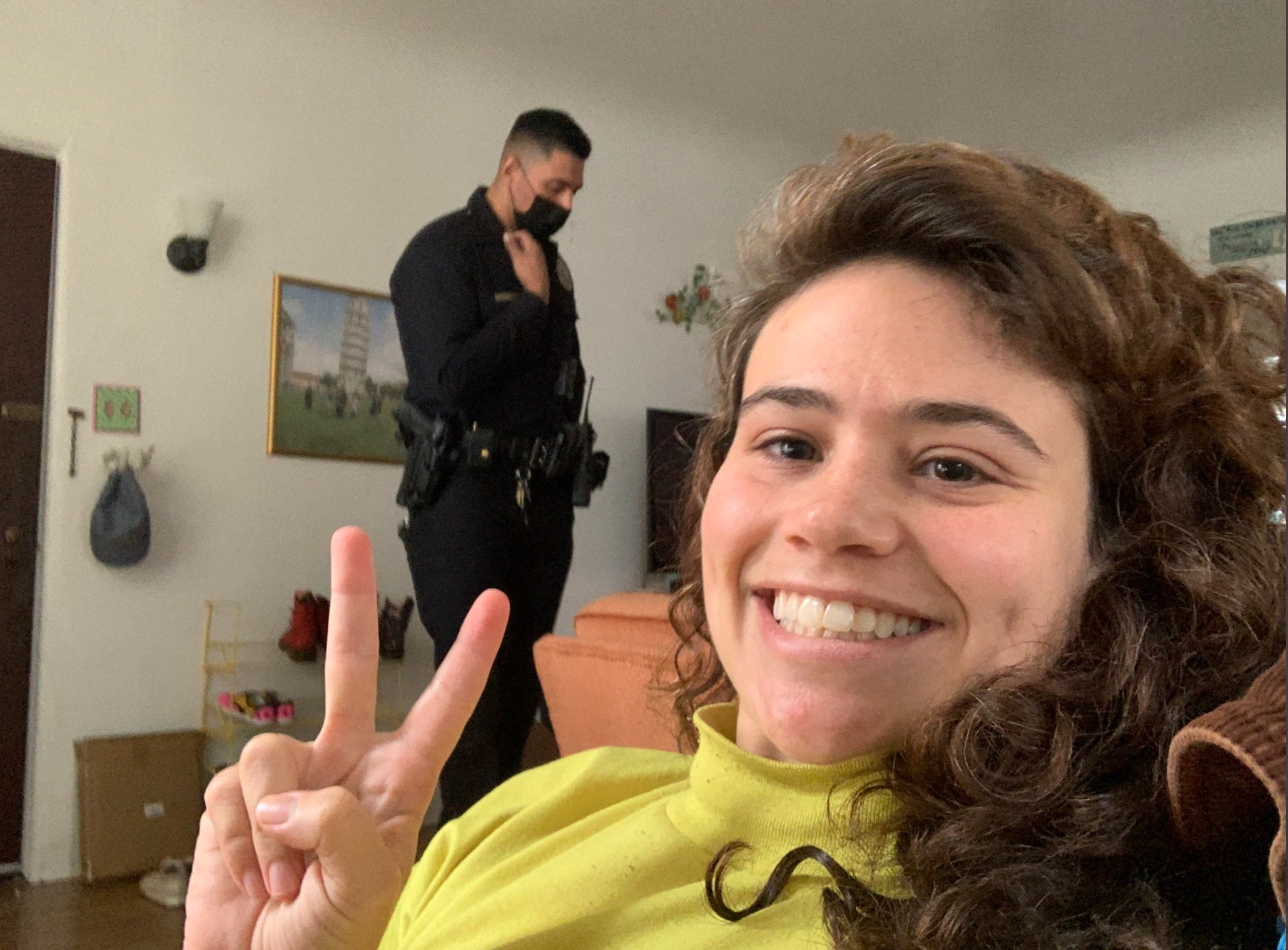 Even though she would be much better off with the procedures, the woman claimed that the insurance company refused to cover her treatment. 
Consequently, she went to their LA office in Woodland Hills and started to throw up after being denied the chance to deliver a letter.
As she threw up into an envelope, Honig said:
"Nobody would take my letter, but they said I could mail it with any relevant documentation."
According to her, the company called 911 to do a wellness check on her, saying in the clip:
"It was such a lovely surprise to get a visit from two men armed with guns and batons in my own home.

"It's nice to know that even though you won't give me the healthcare I need, you still care."
CW: VOMITING

I've been struggling w a stomach disorder called gastroparesis, which causes me to vomit almost everything I eat. my insurance denied coverage for a procedure, so I went to their office to appeal their decision.

full vid here: https://t.co/fDACk5nCiB pic.twitter.com/mTIW0kihEy

— sandy (@sandyhonig) August 29, 2022
For a brief moment in the video, it can be seen that the police report features the words 'poss 5150', which means putting someone in an involuntary psychiatric hold. 
In addition, a number for the LA Department of Mental Health also seems to be visible.
After sharing Honig's post on social media, the insurance company urged her to contact them so they could somehow resolve the matter.
Honig then went on to share another post saying that while Anthem felt 'awful', they told her a medical procedure was not necessary.
Honig went on to say:
"Nevermind. He called me back and explained to me why they don't consider a botox injection in my stomach medically necessary.

"I guess now is the time for me to admit it IS cosmetic, I just turned 30 and want the inside of my stomach to look younger."
We hope you enjoyed this article. If so, please share it with your friends and family.