Woman screamed so loud at spider her neighbors got scared and called the cops
The cops were called to a woman screaming so loud after seeing a spider she scared her neighbors. 
Hollie Hunter, from Livingston, Scotland, recently shared the bizarre story of how the cops arrived shortly after she saw a spider inside her home. Upon seeing the eight-legged creature, she screamed so loud she scared her neighbors. Deeply concerned she might have been attacked, they called the police.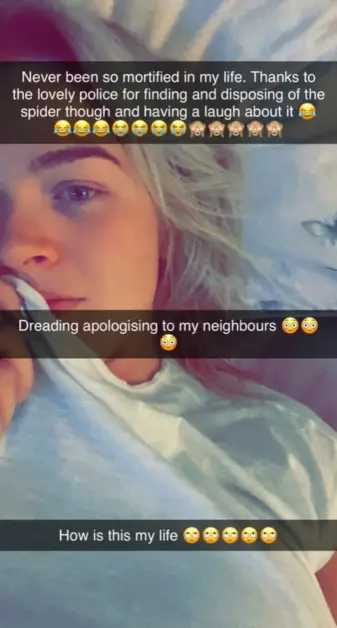 As per 9GAG, the officers arrived at Hollie's house at around 10:20 pm on August 30. Believing there might be a dangerous intruder, they showed up in two vans.
The woman explained:
"I'd just spent 40 minutes trying to get rid of a moth to then come back into my bedroom and find a massive spider at the bottom of my bed. I'd honestly say it was the size of the palm of my hand. I was launching books at it, and when it ran towards me I screamed and started running to different rooms."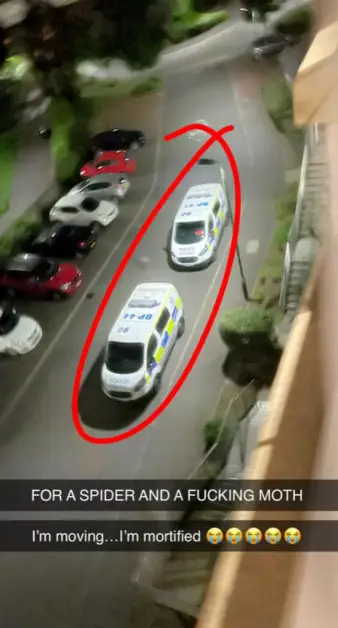 Luckily, the cops turned out to be kind enough to help Hollie get rid of the spider. After having a good laugh, of course. 
Opening up about the incident on Facebook, she said:
"Anyone else screaming that bad last night about a spider crawling under their bed and a moth in their room that their neighbours phoned the police…who turned up in two riot vans and ended up lifting your bed to find the spider? NAH JUST ME THEN?

Never been so mortified in my whole life 🙈🙈🙈🙈😂😂😂😂😂😂

Soooo glad they saw the funny side and disposed of said spider 🙄🙈👀😂

Think it's time to seek help for my phobias 😂😂😂😂"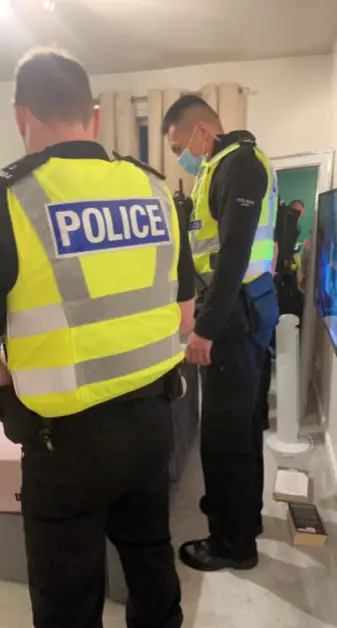 Are you afraid of spiders? What would you do if you were in Hollie's place? Let us know in the comment section!