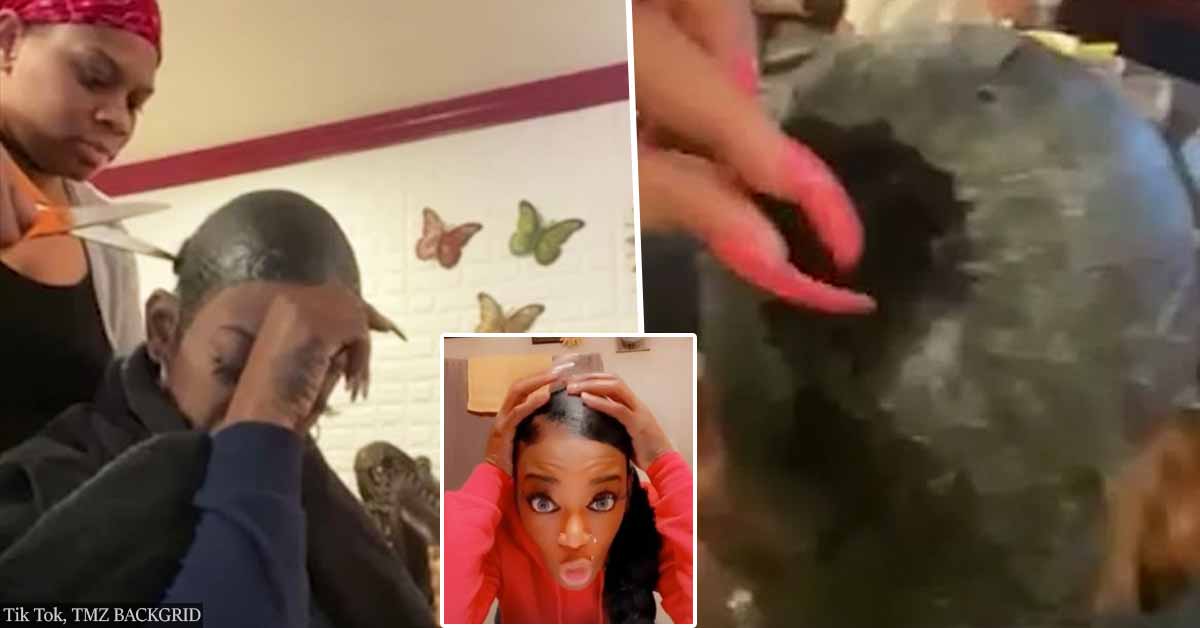 Woman Cuts Off 'Forever Ponytail' After Using Gorilla Glue In Hair
A woman who sprayed her hair with an adhesive spray once she ran out of hairspray was left with no choice but to cut off her locks after becoming a prisoner to the same hairstyle for more than a month.
Tessica Brown from Louisiana, US, used Gorilla Glue – which is described as an "incredibly strong" adhesive that can be found in Bunnings in Australia – on her hair last month and has been stuck with immovable hair since.
In a series of clips and Instagram posts, Tessica shows the painful process of trying to remove the ultra glue out of her hair, as well as seeking professional help.
She has now had to cut off big chunks of her hair and will need to meet with a surgeon soon to decide what to do next.
In one of her now-viral TikTok videos, Tessica said:
"When I do my hair I like to, you know, finish it off with a little Got2B spray, you know, just to keep it in place? Well I didn't have any more Got2B spray so I used this," she said, holding up a can of Gorilla Glue.

She added that she had "washed my hair 15 times and it don't move" and it had been a "bad, bad, bad idea".
Ever since she got the attention of millions of people, Tessica has released a number of videos in which she tries to use whatever product she has at home to remove the glue, including Tea Tree and coconut oil.
She even went to the emergency department at a hospital to ask for help, and her attempts to remove the glue with sterile water and acetone wipes also failed.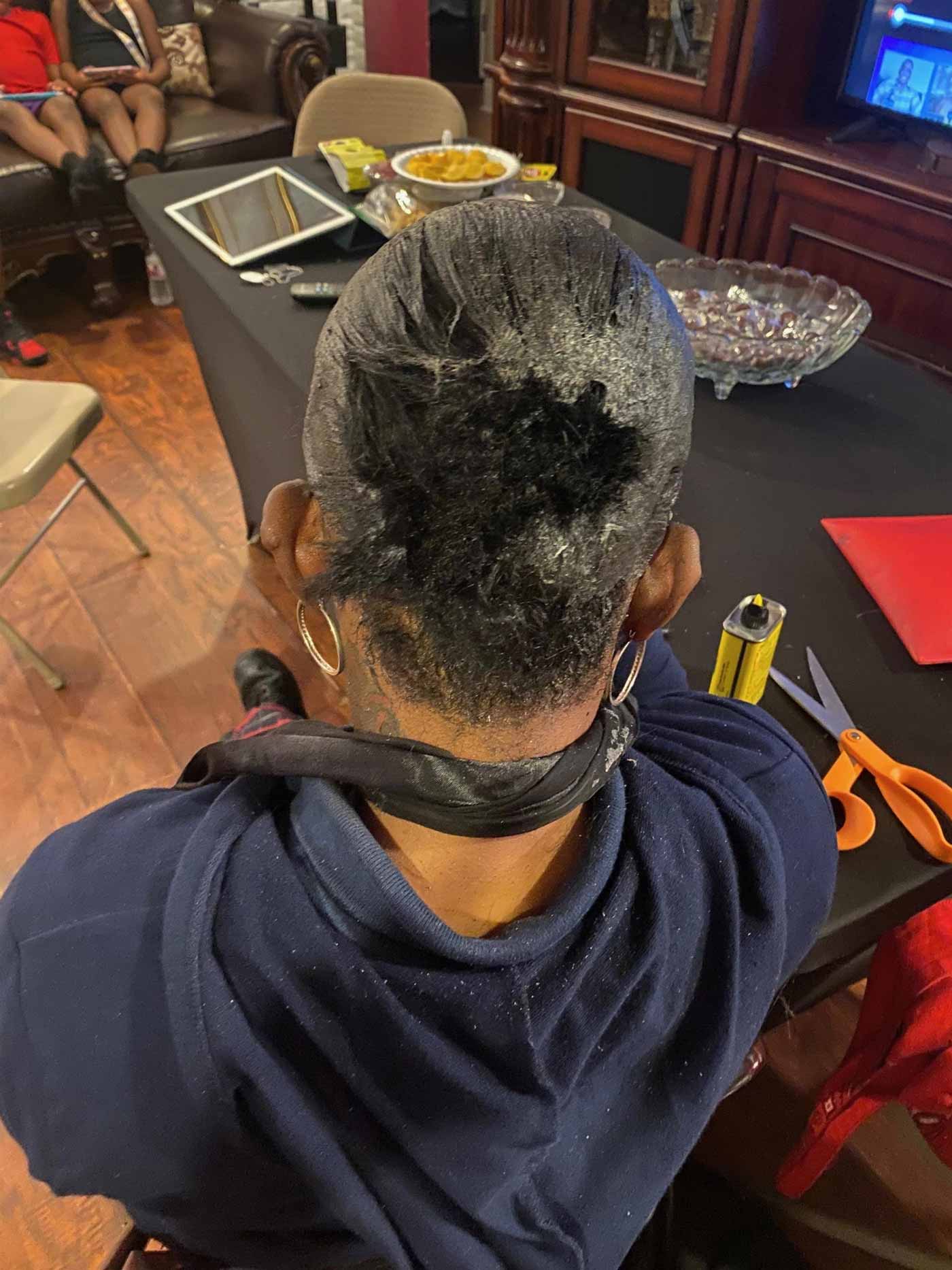 Her unfortunate story attracted the attention of many people, with some dermatologists and even celebrities commenting on her situation.
"Not gonna lie, I chuckled when I first saw what you did, like you I didn't realise HOW serious it was," one person commented on Instagram.

"Then I saw the second video and my heart broke for you. Girl I love you and hope you get it all taken care of soon!!"
Ever since the story broke out, Gorilla Glue has issued a statement on Twitter saying they are "very sorry to hear about the unfortunate incident that Miss Brown experienced".
However, the company hasn't offered to help Tessica in removing the glue, citing the "unique situation because this product is not indicated for use in or on hair".
"Our spray adhesive states in the warning label 'do not swallow. Do not get in eyes, on skin or on clothing'."
We are very sorry to hear about the unfortunate incident that Miss Brown experienced using our Spray Adhesive on her hair. We are glad to see in her recent video that Miss Brown has received medical treatment from her local medical facility and wish her the best. pic.twitter.com/SoCvwxdrGc

— Gorilla Glue (@GorillaGlue) February 8, 2021
But people weren't very happy with Gorilla Glue's response and their message received mixed responses, with many people saying they should do more to help the woman, while others defended them saying it was not their responsibility.
According to TMZ, Tessica cut off large chunks of her hair last Tuesday, after using superglue removal to loosen some of its power.
She has set up a GoFundMe page which has so far raised more than $17,000.
In her most recent update, Ms Brown said she would be seeing a doctor to get further medical advice.
"I will be leaving tomorrow to go see a surgeon," she posted on Instagram. "I will update you guys the second I have news."
What are your thoughts on this story? Let us know by joining the conversation in the comments and please share if you've enjoyed the read.