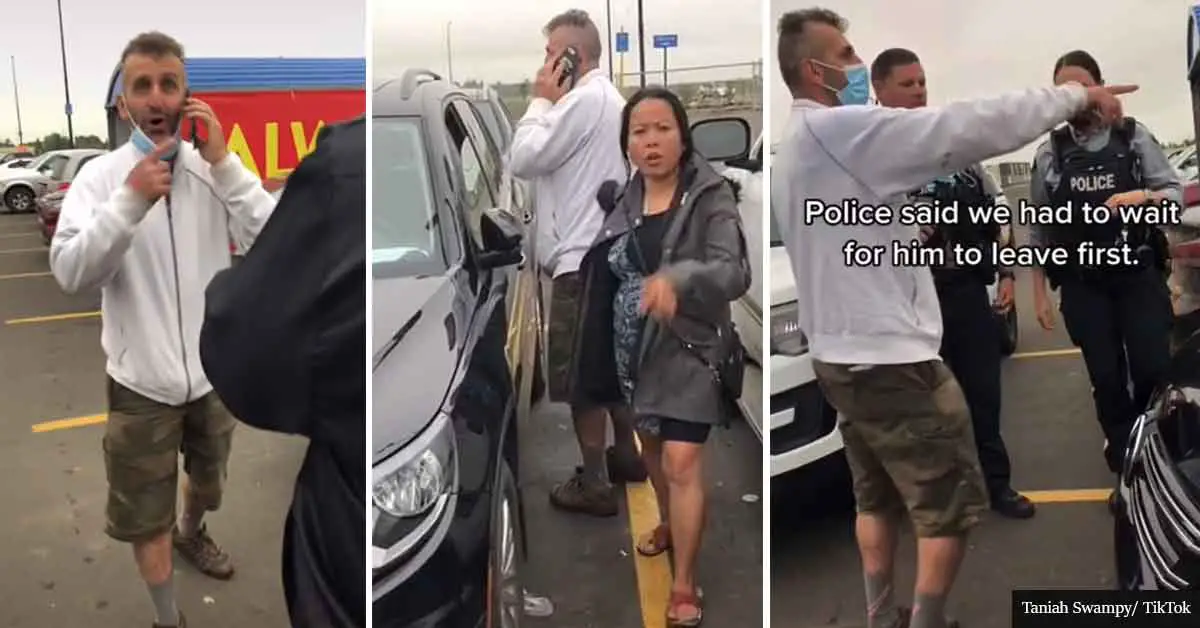 White "racist" man calls the cops on an indigenous woman after assuming she was stealing from HER OWN CAR
A "racist" white man called the cops on an indigenous woman because he thought she was stealing her own car.
Taniah Swampy, a 19-year-old Canadian TikToker, posted a video showing a white man standing right next to her car at a Walmart parking lot, waiting for the police to arrive. According to the clip, the man assumed Swampy was trying to steal from her own vehicle.
@taniahswampy

Racism needs to stop man!! Waste of our time having to wait for the cops just to tell us we're good to leave.
As Daily Mail reports, the details related to what had happened before the time of filming remain unclear. However, the TikToker claims:
"Man called the cops because he thought we were stealing from our own vehicle 🙄"
The video captioned with the words "Racism needs to stop man!!" has been viewed over 2 million times in the mattes of a few days. 
Further in the clip, the social media user notes that even the man's wife tried to stop him from involving the police. Despite her attempt, he can be seen proudly showing off his phone as he had dialed 911.
In a follow-up video, Swampy reveals what happened after the man realized it was her own car. Instead of apologizing, he allegedly made up a story of how she had hit his car to justify still calling the police. When they finally arrived at the scene, they ordered the man to leave first, making Swampy and the others with her wait until he sets off.
The vast majority of viewers criticized the man, calling his actions "racist." One of them commented:
"Who the hell does stuff like this? In a Walmart parking lot? Are we just going to assume every person walking to a car is stealing it? Wow."
Another noted:
"I would [have] pressed charges for harassment."
What would you do in a similar situation? Leave a comment to let us know!