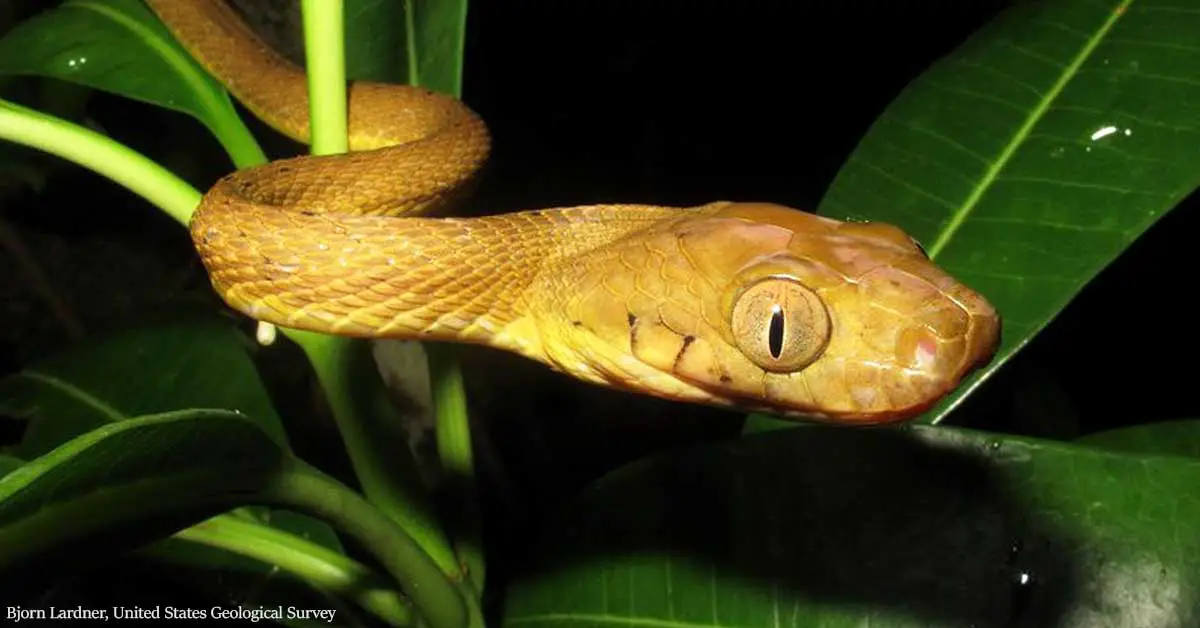 'Lasso' snake shocks scientists with its unique ability to climb its way up to feed on birds.
A tree snake in Guam baffled scientists with its unique 'lasso' movement. 
The reptile wraps its body around cylindric objects and moves upwards to reach its prey – forest birds.
The researchers will use this discovery to protect the birds in the area. 
Brown tree snakes are extremely dangerous to the forest bird populations of the island of Guam, researchers claim. That's because they have the stunning ability to wrap their bodies around smooth cylindrical objects such as posts, just like a lasso, and climb their way up.
A team of scientists from Colorado State University and the University of Cincinnati stumbled upon this shocking discovery while working on a project that aims to protect the nest of Micronesian starlings in the US island. The ecologist Thomas Seibert, a coauthor of the study, said:
"We were in total shock! This isn't something that a snake is supposed to do!"
The rare species have been inhabiting the Western Pacific territory since the 1940s.
With their unusual 'lasso' skill, brown tree snakes have caused many power outages. What's worse, they have been the reason for the killing of forest bird populations in the area.
To keep the birds protected, the scientists used three-foot metal baffles. They were specially designed to keep the tree snakes from climbing up. However, their construction couldn't keep the cunning animal from reaching the birdbox.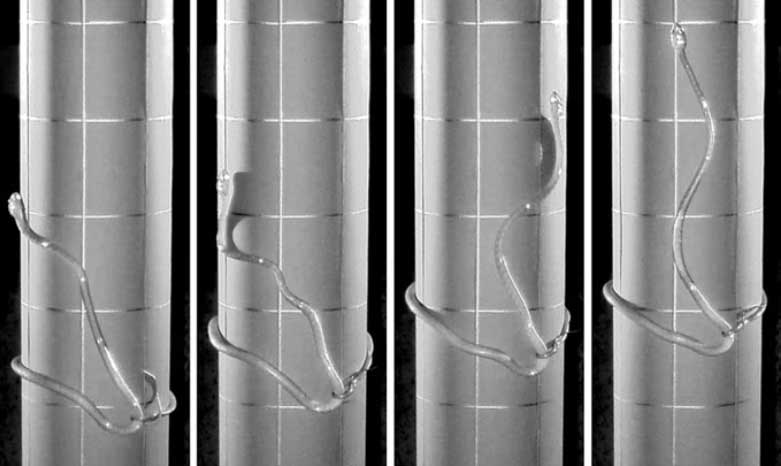 Footage shows how the snake uses the 'lasso' tactic to climb up and reach its prey. This was the first time the researchers have seen a reptile grip that way. Seibert explained:
"Initially, the baffle did work, for the most part. All of a sudden, we saw this snake form what looked like a lasso around the cylinder and wiggle its body up. We watched that part of the video about 15 times. It was a shocker. Nothing I'd ever seen compares to it."
According to the experts, this particular type of movement is quite challenging for the snake, as it slipped often, moved slowly, and breathed heavily. However, their slow pace is what helps them reach their prey unnoticed.
Bruce Jayne, of the University of Cincinnati, added:
"Understanding what brown tree snakes can and cannot climb has direct implications for designing barriers to reduce the dispersal and some of the deleterious effects of this highly invasive species."
The researchers are hopeful this discovery will help them find the best way possible to provide protection for the forest birds in the region.