VIDEO: Smoking car flies through the air and smashes down a CA highway; Driver SURVIVES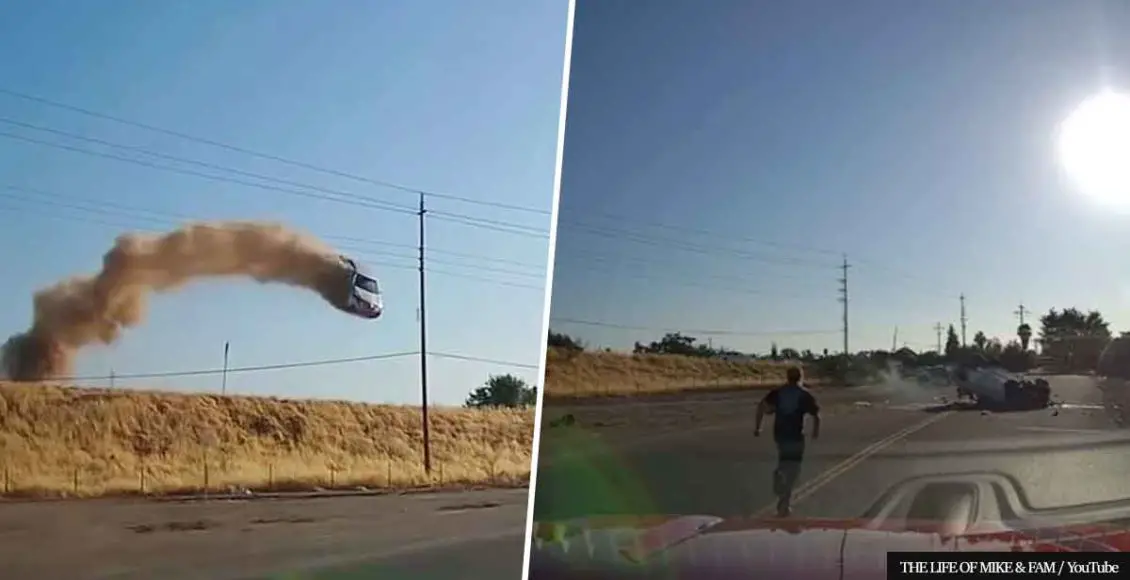 A harrowing video shows a car flying through the air and crashing on a highway.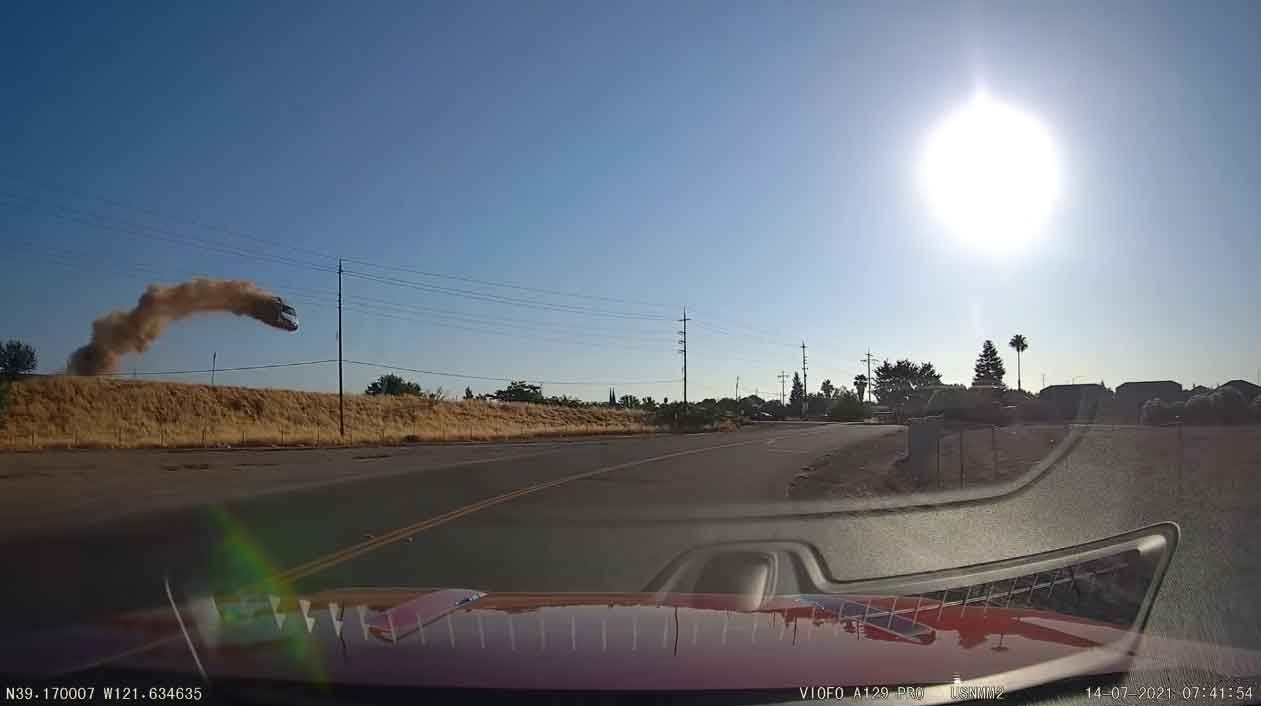 Last Wednesday, a family was driving on Highway 99 in Yuba City, California, when they spotted a car flying through the air and crashing down on the road. Thankfully, the driver who saw the flying car had impeccable timing, as TMZ notes, and quickly hit the breaks before risking his family's life.
The chilling video shows the smoking car shooting off, narrowly missing the power lines, and rolling over twice before smashing down onto the highway. A woman can be heard screaming from inside the vehicle whose camera shot the terrifying scene. The family immediately contacted 911 after witnessing the incident.
The driver of the flying car was rushed to a hospital. It was revealed that she miraculously survived the crash, suffering only minor injuries.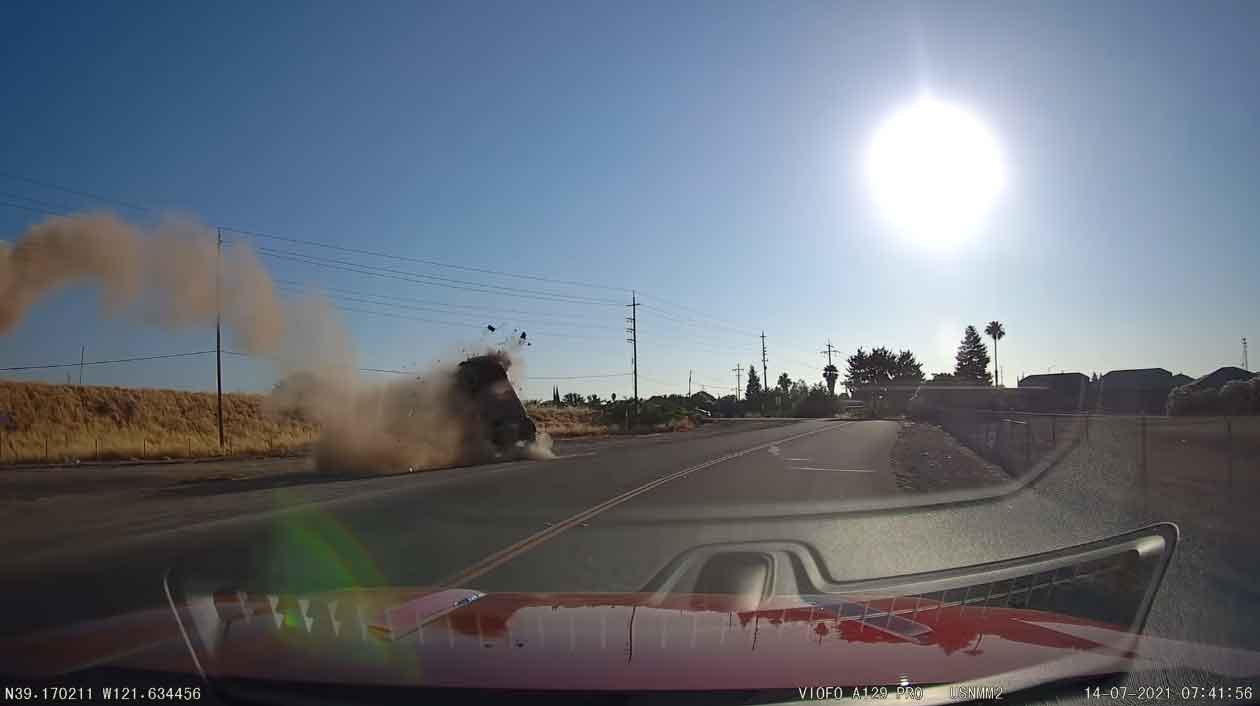 As CBS Sacramento reports, the vehicle in question was involved in a hit-and-run, moments before flying through the air. According to the California Highway Patrol, intoxication was not a factor.
Brian Conejo, а Mechanical and Irrigation Solutionс employee who watched the incident on the company's surveillance cameras, commented:
"Pretty crazy to see someone flying through the air. On camera, we got to see the person actually beating the cars down the freeway—probably doing 80-100 miles per hour in a 25 zone."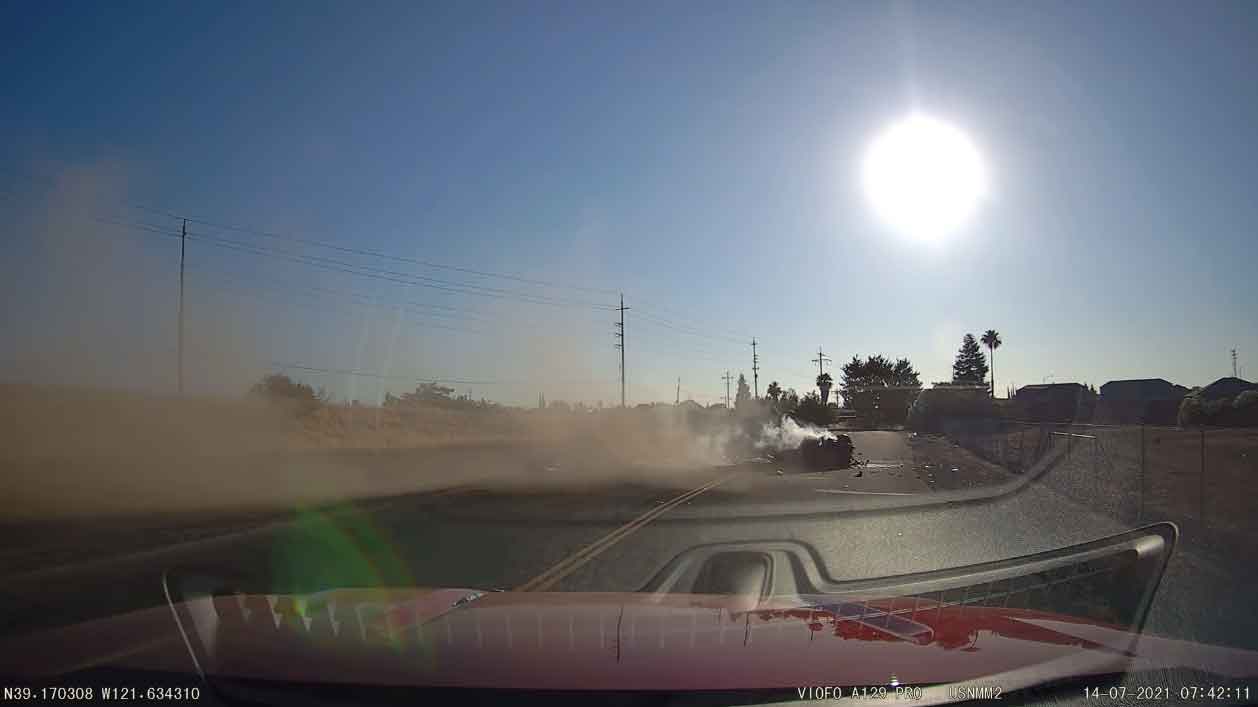 The shocking footage was posted online by the YouTube channel The Life of Mike & Fam, LADbible reveals. In the video description, the user explained:
"Saved by THE Scream!! Non-fatality Dukes of Hazard Launch on an overpass berm! Scary way to start the day, especially for the lady in that car! I prayed for her and hope all will be well."
He then added in the comments:
"I was quite shocked and perplexed how someone escaped such an impact. God must have had His Hand with that person."