US Climate Envoy John Kerry spotted with his MASK OFF while on an American Airlines flight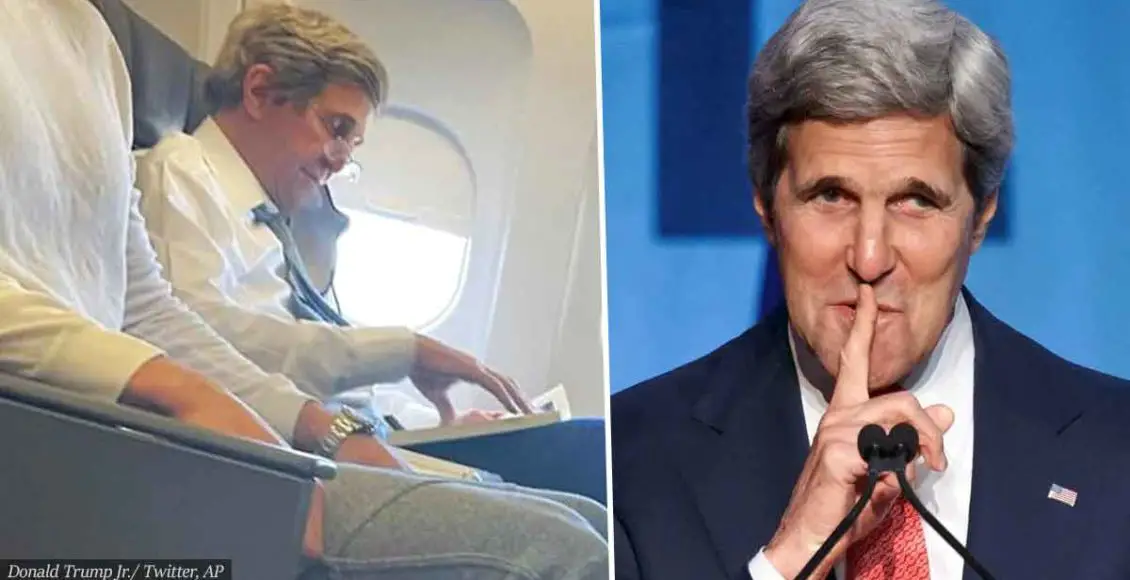 Climate Envoy John Kerry was spotted without a mask on an American Airlines flight. 
Climate czar John Kerry was captured with his mask off on a flight. 
Kerry said the incident was "momentary," but the passenger who took the photo claims Kerry was maskless "for five minutes."
The airline stated they are "looking into" the Climate Envoy's violation of COVID-19 restrictions.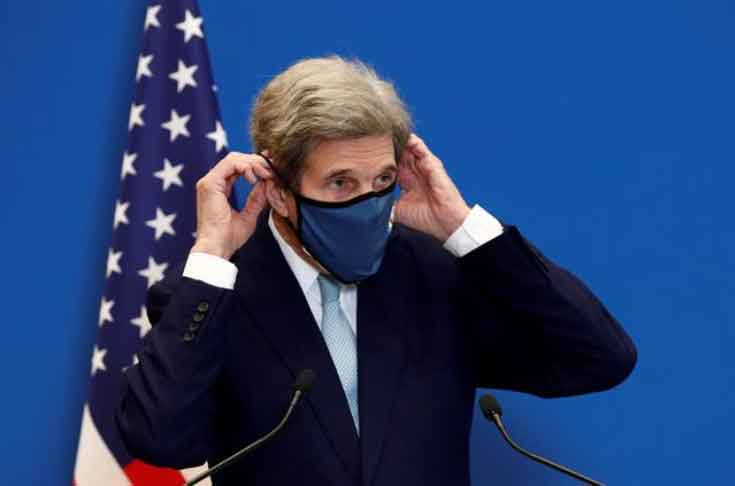 John Kerry, the US Envoy for Climate, was recently pictured reading a book on an American Airlines flight without a mask. The violation of the COVID-19 restriction for wearing masks on flights was captured by an anonymous passenger, as FOX News reports.
The controversial photograph was first published on Tennessee Star. It shows the diplomat wearing his mask off one ear while enjoying a read in first-class.
@TheTNStar Exclusive: Biden's @ClimateEnvoy John Kerry, took off his mask as he settled into a book in his first-class seat just before takeoff today on an @AmericanAir flight Boston to DC. He was not eating, nor drinking. He was simply flaunting Biden's mandatory mask policy. pic.twitter.com/t1wDq9OtxD

— ReporterMcCabe (@NeilWMcCabe2) March 17, 2021
According to the passenger who took the photo, Kerry was wearing his mask at the boarding gate, but he took it off shortly after getting on the plane. They explained:
"I salute our Very Special Presidential Envoy for Climate for not flying private, but instead flying first-class commercial with the rest of us common folks. And while he can't bring himself to follow his own party's mask restrictions, we should cut him some slack.
Being an elite hypocrite is hard work!"
What's even more disturbing is that, as the passenger claims, none of the flight attendants instructed the former secretary of state to put his mask back on.
However, the unnamed traveler noted that Kerry later wore his face covering for most of the flight.
Responding to the accusations, the Climate Envoy tweeted:
"Let's be clear: If I dropped my mask to one ear on a flight, it was momentary."
Feels like there's some St. Patrick's day "malarkey" afoot on Twitter. Let's be clear: If I dropped my mask to one ear on a flight, it was momentary. I wear my mask because it saves lives and stops the spread. It's what the science tells us to do.

— Special Presidential Envoy John Kerry (@ClimateEnvoy) March 17, 2021
Following the maskless incident, which the passenger said was not "momentary" but lasted "for five minutes," American Airlines commented:
"Masks are required on board our aircraft, and we are looking into this."
The anonymous traveler added that they are not sure whether "being in a plane without a mask for five minutes is excusable."
Kerry violated the CDC regulation declaring that people must wear masks on public transportation.
On January 29, 2021, the Centers for Disease Control and Prevention (CDC) issued an order "requiring the wearing of masks by travelers to prevent spread of the virus that causes COVID-19."
CDC explained:
"This Order must be followed by all passengers on public conveyances traveling into, within, or out of the United States."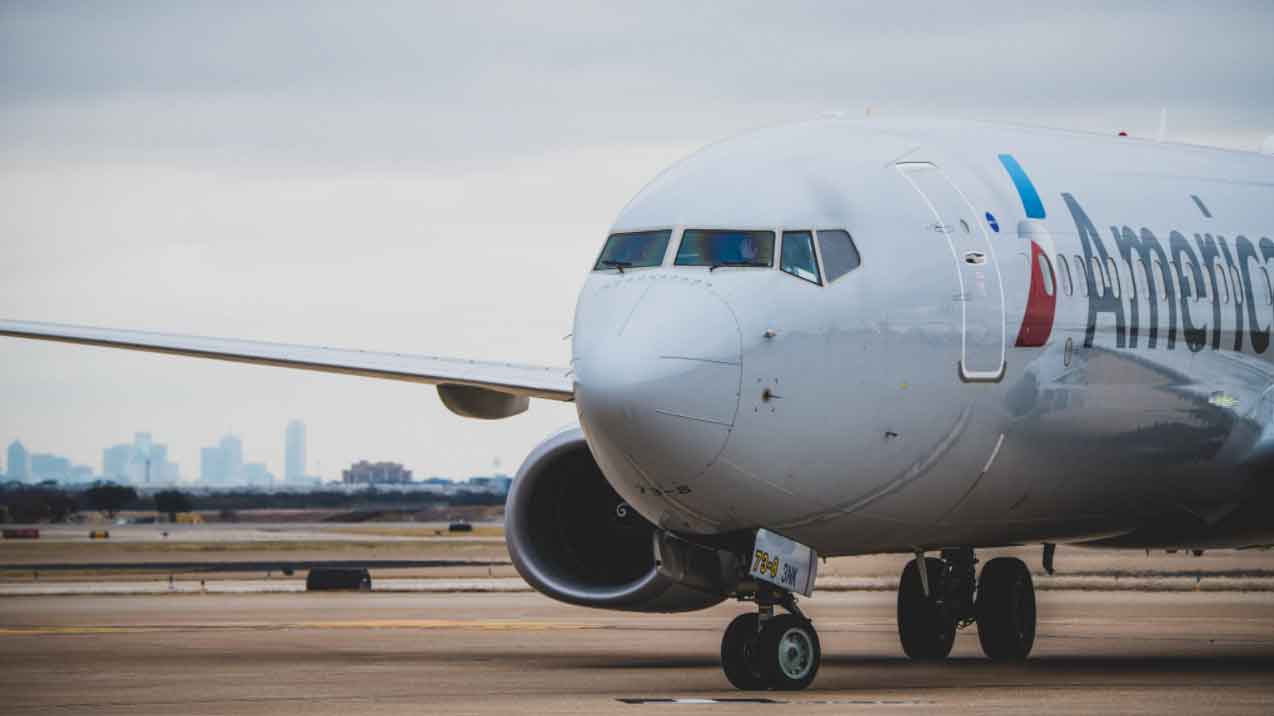 Commenting on Kerry's coronavirus restrictions abuse, an American Airlines spokesperson stated:
"Masks are required on board our aircraft. Our team works diligently to make sure customers are wearing masks properly as they travel with us, and flight attendants pass through the cabin several times during flight to ensure compliance. The crew did not observe Secretary Kerry without a mask, and they were not alerted by other customers to a non-compliance issue. We continue to review the matter and we are reaching out to Secretary Kerry to underscore that all customers are expected to wear masks for the duration of their trip."