U.S. vets use satellite maps to spot Taliban checkpoints and help evacuate Afghan interpreters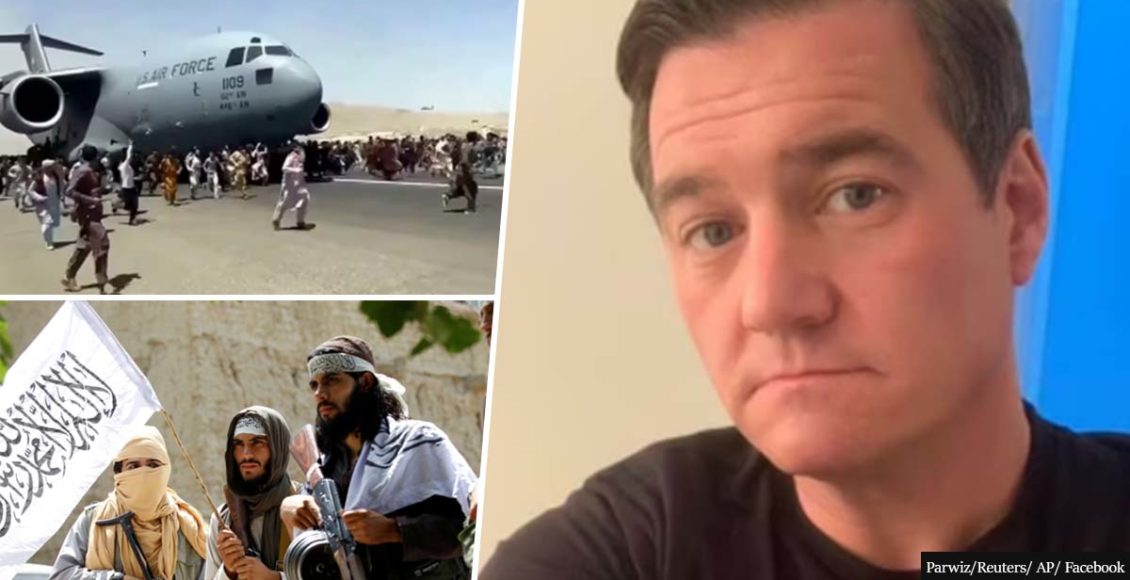 Veterans are helping Afghan interpreters evacuate amid the Taliban takeover, using an online network of allies.
"Digital Dunkirk" is a campaign including "hundreds of thousands of people," which utilizes satellite imagery and other intel to locate Taliban checkpoints, as per Daily Mail. Reportedly, the organization has already ordered the termination of the interpreters.
Speaking to Fox News, Matt Zeller, an Afghanistan war veteran and former CIA analyst, said:
"These people that we're talking about … they were our eyes and ears on the battlefield."
Massive veterans group uses intel, satellite images to direct Afghan interpreters around Taliban checkpoints. #DigitalDunkirk #AfghanEvac https://t.co/5et8UGok3v

— Matt Zeller (@mattczeller) August 22, 2021
Meanwhile, U.S. President Joe Biden has been heavily criticized for not making the evacuation of interpreters a priority. 
Zeller stressed that digital Dunkirk may have started out as an army of veterans, but has now expanded, uniting hundreds of thousands of individuals from all walks of life. He added:
"If you served in the Afghan war and you still care about these people, chances are you're probably part of the digital Dunkirk… It's incredible. It's not just veterans. Literally it's pastors, it's my mom, it's my relatives, people who have never served in Afghanistan … widows, widowers, children of people who served."
That's just not true. We published the plan months ago – https://t.co/PtnReIoVnE https://t.co/56DhBxxxSw

— Matt Zeller (@mattczeller) August 22, 2021
The former CIA analyst continued:
"We've had intel analysts who have come and started doing satellite imagery analysis and actually putting together products for people where they're mapping out Taliban checkpoints in real time using social media data to provide safe routes to the airport."
Zeller claims the Taliban has been stopping people at checkpoints and either "recording or killing" anyone that has "allied against them."
According to the vet, anyone with an English document goes on the Taliban's list. He explained:
"If you have an English document on you in that checkpoint, they take that document. And they make note that you're now on their list."
Zeller continued:
"From the Taliban's perspective, they won. [The Afghan interpreters] are the people who have been helping us to kill them over the last 20 years. They want revenge, they want retribution. There's no place for these people in Afghanistan."
The former CIA analyst says the real challenge begins after getting past the checkpoints. 
Zeller claims once someone makes it to the Kabul airport, they are forced to endure unbearable conditions for hours.
"If you get people who get there, they need to be prepared to wait up to nine, ten hours, in horrifically hot, humid conditions, with no water, no food no bathroom. Just the worst possible conditions you can think of. On top of that, the Taliban are shooting indiscriminately into the crowd and over everybody's head. It's just complete and total chaos."
Whether or not @POTUS will keep our beachhead open at #KabulAirport until mission complete will define his Presidency. We need to stay until mission complete, until we take all our Afghan wartime allies & their families. #AfghanAirlift #DigitalDunkirk #KeepOurPromise #TakeThemAll pic.twitter.com/2ElLMWz0i9

— Matt Zeller (@mattczeller) August 22, 2021
While being interviewed by Fox News, the Afghanistan war veteran also expressed his disappointment in the Biden administration, holding it accountable for not taking action in evacuating the interpreters.
"If they aren't evacuated now, then they're gonna be dead, and we'll regret for the rest of our lives having failed them. [The campaign to evacuate the interpreters] is a whole of America effort … minus the one guy, the only guy, who can give the order to actually truly save these people."
Slamming the secretary of defense, Zeller added:
"I was appalled that the secretary of defense said he didn't have the ability to guarantee the safe movement of Americans to the airport in Kabul. He absolutely does. He has the United States military. What he doesn't have is the orders to move those people."
The Biden administration has not given a clear answer on how many American citizens are seeking to leave Afghanistan. According to Mail Online, some have argued they could be between 10,000 and 15,000.