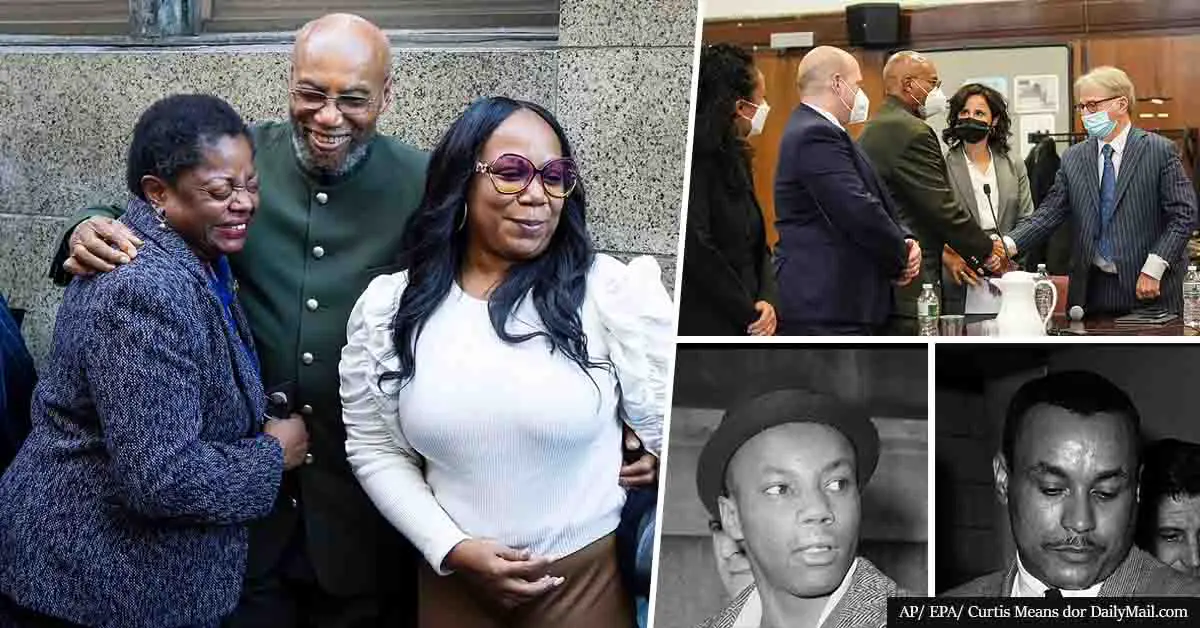 Two of Malcolm X's convicted killers were formally exonerated after years of doubt and speculations about his assassination. 
On February 21, 1965, Malcolm X was shot dead while beginning a speech at the Audubon Ballroom in Manhattan.
Muhammad Aziz and the late Khalil Islam, who were wrongfully convicted of the activist's assassination, were formally justified on November 18, 2021. 
The exoneration came after FBI documents revealed new shocking information about the case. 
On Thursday, November 18, Manhattan judge Ellen Biben dismissed the convictions of Muhammad Aziz and the late Khalil Islam regarding Malcolm X's killing. It followed revelations from prosecutors and the men's lawyers about new evidence that they were not involved with the killing. What's more, they claimed authorities withheld significant information about the case.
As Daily Mail reports, the investigation was launched by Cy Vance, the Manhattan District Attorney. It came after a Netflix documentary titled "Who Killed Malcolm X?" incited a renewed focus on the case.
According to FBI files, the late FBI Director J. Edgar Hoover had ordered deputies to instruct witnesses not to reveal they were informants when being inquired by police and prosecutors.
The DA stated:
"Many of those documents were exculpatory. None of them were disclosed to the defense. Without these files, it is clear these men did not receive a fair trial, and their convictions must be vacated.

Moreover, under the unique circumstances presented by a 55-year-old case, there can be no retrial on any of the charges contained in the indictment. Therefore, the People believe the indictment against Mr. Aziz and Mr. Islam should be dismissed."
Both Aziz and Islam maintained their innocence from the start in the 1965 killing at Harlem's Audubon Ballroom.
Commenting on his wrongful conviction, Aziz told the court:
"The events that led to my exoneration should never have occurred.

I am an 83-year-old man who was victimized by the criminal justice system."
The two men were released in the 1980s. Tragically, Islam died in 2009 at the age of 74.
In a statement released by his attorney, Aziz said:
"While I do not need a court, prosecutors, or a piece of paper to tell me I am innocent, I am glad that my family, my friends, and the attorneys who have worked and supported me all these years are finally seeing the truth we have all known, officially recognized."
Who was Malcolm X? 
As described by Biography.com, Malcolm X was a minister, human rights activist, and prominent Black nationalist leader who served as a spokesman for the Nation of Islam during the 1950s and 1960s. He was a naturally gifted orator who encouraged Black people to cast off the shackles of racism "by any means necessary."
On February 21, 1965, while beginning a speech, the 39-year-old activist was shot and killed. In March the following year, Aziz, Islam, and a third man, Mujahid Abdul Halim, were convicted of murder.
While Halim, who was paroled in 2010, admitted to shooting Malcolm X, he said neither Aziz nor Islam were involved. Additionally, they both had alibis, and there was no physical evidence linking them to the killing.
On Thursday, the DA concluded:
"We are moving today to vacate the convictions and dismiss the indictments. I apologize for what were serious, unacceptable violations of law and the public trust.

There is one ultimate conclusion: Mr. Aziz and Mr. Islam were wrongfully convicted of this crime."
Innocence Project co-founder Barry Scheck, one of the lawyers for Aziz and Islam's family, commented:
"There can be no question that this is a case that cries out for fundamental justice. To Mr. Aziz and your family and to the family of Mr. Islam, I regret that this court cannot fully undue the serious miscarriages of justice and give you back the years that were lost."