Two drunken friends break their legs after sneaking into waterpark at 2am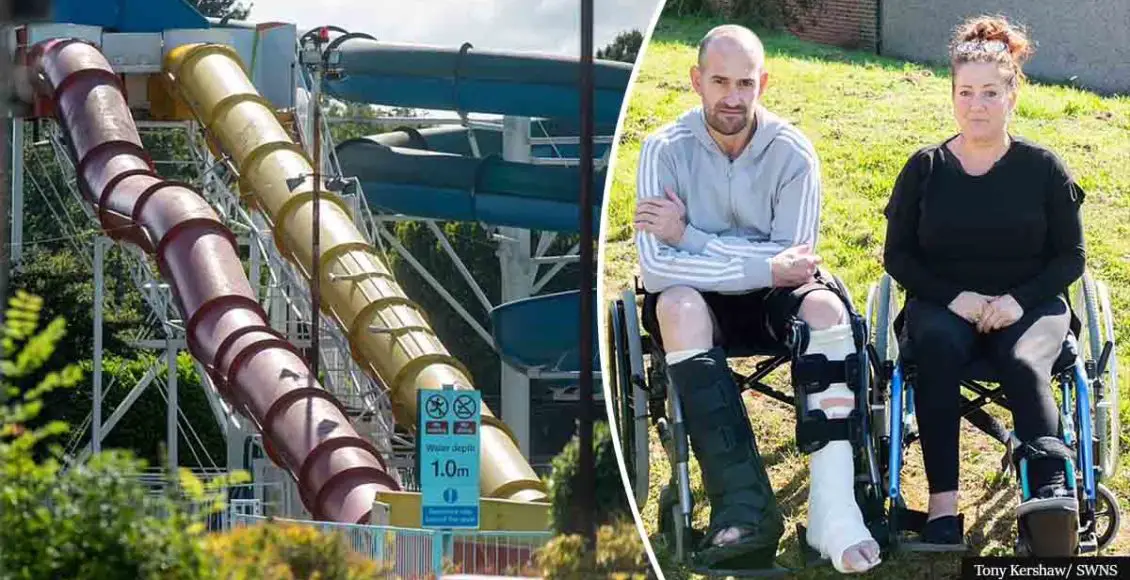 Two friends found themselves at A&E after a night of drinking and sneaking into an outdoor swimming pool. 
One night, Claire Vickers, 46, and her friend Barry Douglas, 44, decided it would be a great idea if they sneaked into Aldershot Lido in Hampshire and speed down the water slide in the middle of the night. They were drunk at the time, of course.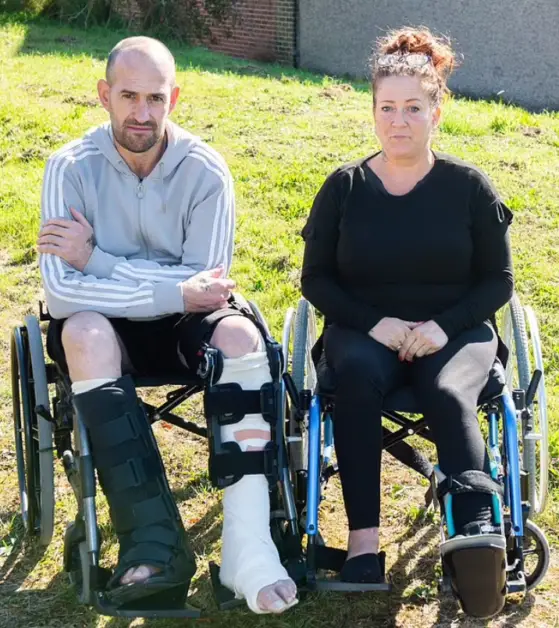 Unfortunately, instead of having the time of their lives, the pair ended up suffering broken shins and shattered feet. As the slide was blocked by a barrier at the end, Claire and Barry found themselves trapped inside the flume tube for two hours as they shouted for help.
The police officers who eventually arrived at the scene were responding to calls of "kids messing about."
"We're idiots – let that be a lesson." 
As per Daily Mail, Claire, a mom-of-five, explained:
"I couldn't think straight as the pain was excruciating. It was like a scene out of a horror film. I looked over at Barry. He was in the fetal position and silent. That's when I thought we were both going to die."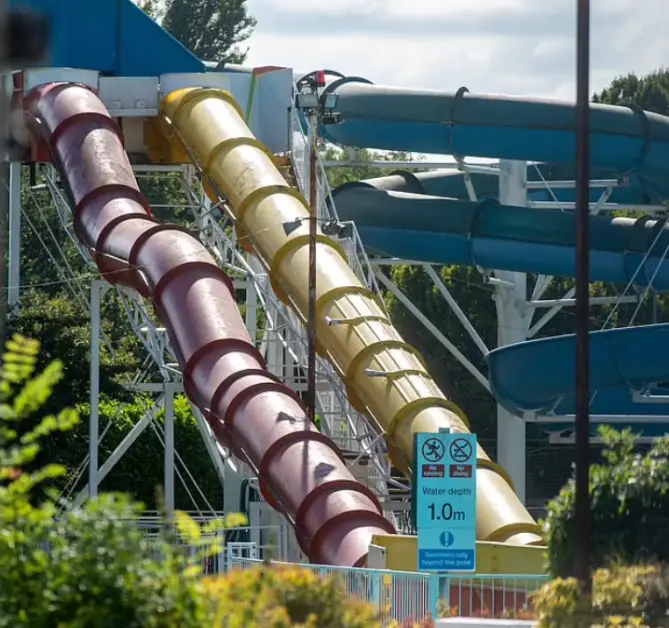 Prior to the water slide incident, Claire had spent several hours in a pub before meeting Barry at his home to continue the drinking session. The intoxicated duo then decided to make their night a little more exciting by breaking into the outdoor swimming pool. Claire even managed to get the slide going by pouring water from a foot bath.
Terribly, it was too late when they realized there was a barrier at the end.
They were already sliding down at an uncontrollable speed, unable to slow down. As they slammed into the barrier, Claire's shin snapped through her skin. All of the bones in her left foot were broken. As for her friend, a forklift driver, he was in "unbearable" pain as he broke his left leg and both ankles.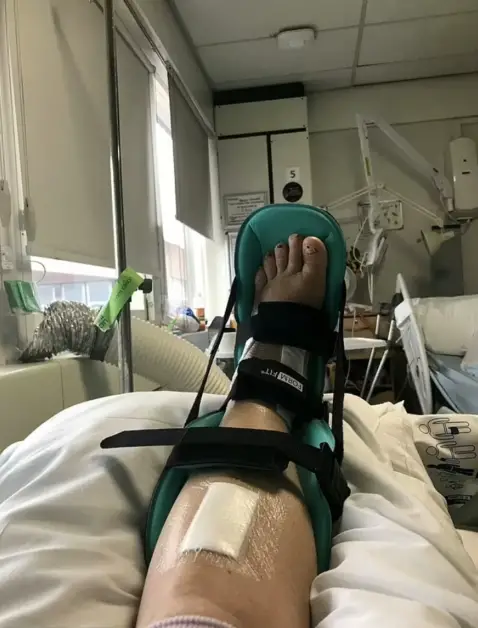 Claire commented:
"I nearly went head first – I would have been killed. Every time I banged, I let go of my foot and my shin and more blood came out."
The pals were taken to Frimley Park Hospital in Camberley, Surrey, and were later transferred to St George's Hospital in Tooting, south London. Doctors told Claire she would not be able to walk for at least six weeks.