TikToker teaches her daughters there is NO SUCH THING as virginity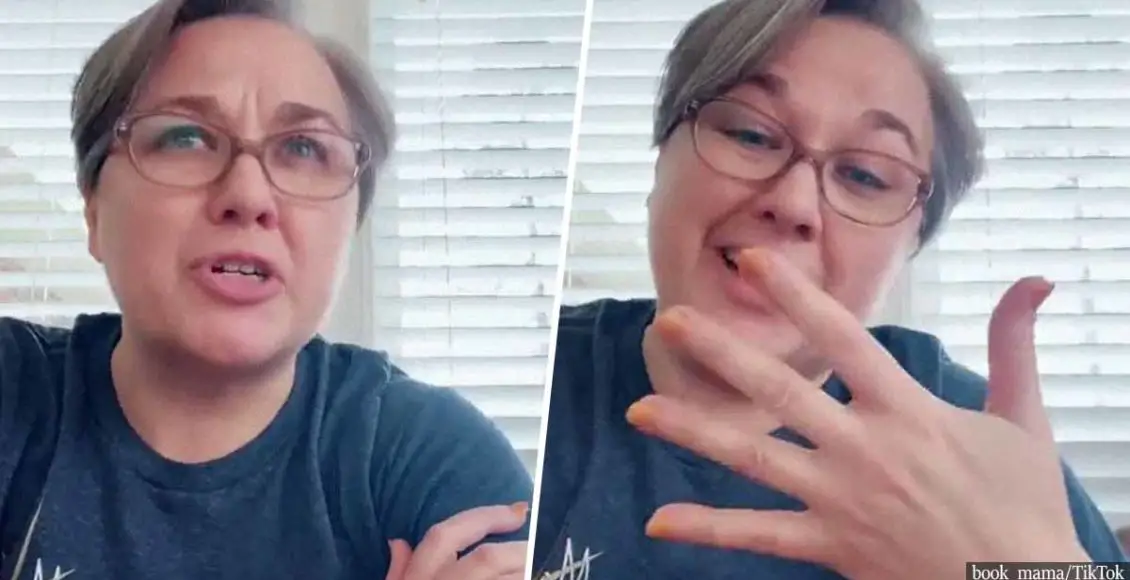 "There is NO SUCH THING as virginity" – A mother of five daughters states virginity is made up to control women.
Cayce LaCorte, aka book_mama, says there is "no such thing" as virginity.
The mother-of-five claims virginity is a patriarchal concept used to control women.
LaCorte raises her daughters to believe that losing their virginity does not change their worth.
Cayce LaCorte, a TikTok user known as book_mama, claims she raises her five daughters to believe there is "no such thing" as virginity. In a viral video, she shares her controversial opinion that virginity is a patriarchal concept used to control women.
As UNILAD reveals, LaCorte asserts that the idea of virginity serves "no purpose other than making women feel bad about themselves." In the TikTok video viewed over 2.4 million times, the mother says:
"Just because some guy randomly sticks his penis in you at some point in your life does not change your worth, it does not change who you are, it doesn't do anything other than it happened."
While Cayce agrees that "sex is important," she claims that the whole concept of virginity is "ridiculous."
Furthermore, the mother shares that other parents often slam her for the way she raises her daughters. They raise concerns about whether her children might become more "promiscuous" if they believe that virginity is not as important as society describes it to be.
To these questions, she responds:
"No, I'm raising them to be good people and have solid foundations and make their own choices and make smart, intelligent choices. Not because some book says not to."
Cayce's powerful message has touched the minds of many people across the social media platform. Some even share it has entirely changed their judgments on the subject.
One TikTok user commented: "We need to normalise this! You just shifted my perspective in 15 seconds, it makes so much sense. Thank you so much."
Additionally, a concerned parent asked LaCorte about her approach when it comes to discussing "the right time" with her daughters. In a follow-up video she explained:
"When you can have an adult conversation with your partner about sex, when you can talk about protection, talk about past partners, consent, anything that makes you uncomfortable, what you're into, what you're not into. And if you're like 'I can't talk about that!' then you're not ready."
What do you think of this mother's views about virginity? Let us know in the comment section!