This Loft-Style Japanese-Inspired Little House On Wheels Can Sleep 8 People For $69,800: Check It Out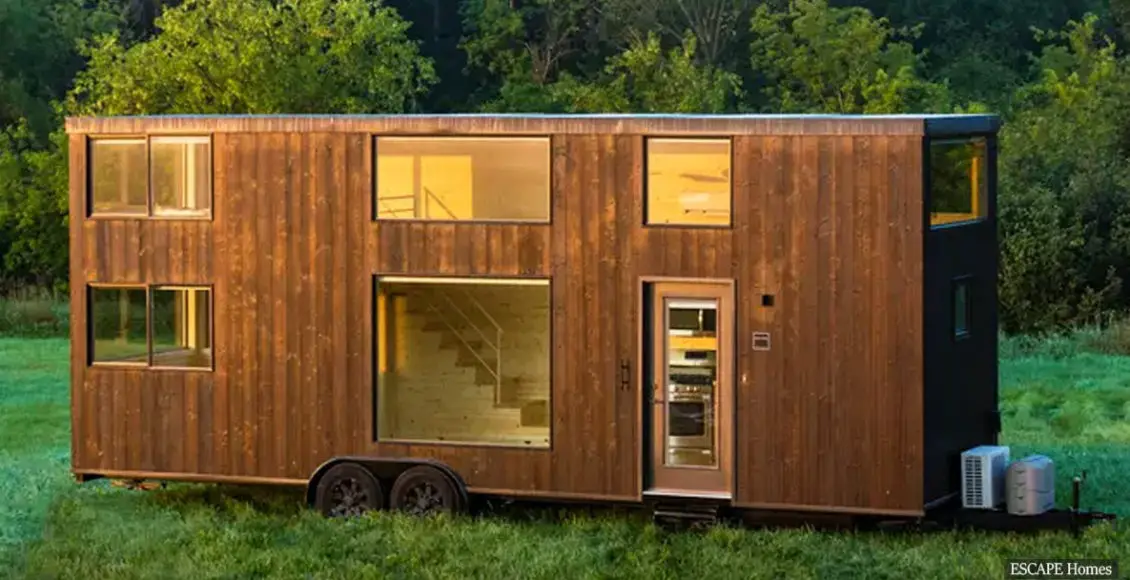 Escape Homes came out with its amazing ESCAPE One XL, little home on wheels that can house up to eight people for the price of $69,800.
The house comes at 388 square feet and features a kitchen, lofted bedrooms, a living room, and a bathroom. It falls under the RV category and hence it stands on a steel trailer.
It is one of the company's most sought after designs – and it's the larger version of the Escape One.
The little house needs to be connected to power, water, and utility points for you to be able to use certain comforts, even though there is the choice to include off-grid options, such as a solar panel.
The ONE XL is able to provide sleeping comfort to up to eight people thanks to its two lofts and an 11.3-foot high ceiling. The lofts, which can be accessed thanks to the built-in ladder or staircase, depending on the type of the loft, both come with five-foot-high ceilings.
As a whole, the house has a length of 30 feet (excluding the five-foot hitch), 13,5 feet in height, and 8.5 feet wide, with a total weight of around 11,000 pounds. However, if it is too small, there is also another option called Escape XL Wide, which starts at $74,000 for a larger layout.
The ONE XL has Japanese-inspired characteristics, such as burnt wood siding, also known as "Shou Sugi Ban."
It has big windows – which include a glass-paneled entrance door – that shine a beautiful light on the inside in the daytime.
In the night or during cloudy weather, LED lights can make the little home feel more lively.
The living room includes openable windows and storage units.
The area can also be transformed into a dining room, separate un-lofted bedroom, or even an office.
In order to create a private area, you can also position a door between the living room and the rest of the space.
Just like the living room, the lofts in the bedroom can be transformed into a separate room of your choosing.
The storage area includes drawers and closets that are part of the staircase leading to one of the lofts.
The other one can be accessed through its ladder.
The bathroom consists of a 60-inch bathtub and shower, a toilet, a sink, a vent, towel bars, and a vanity.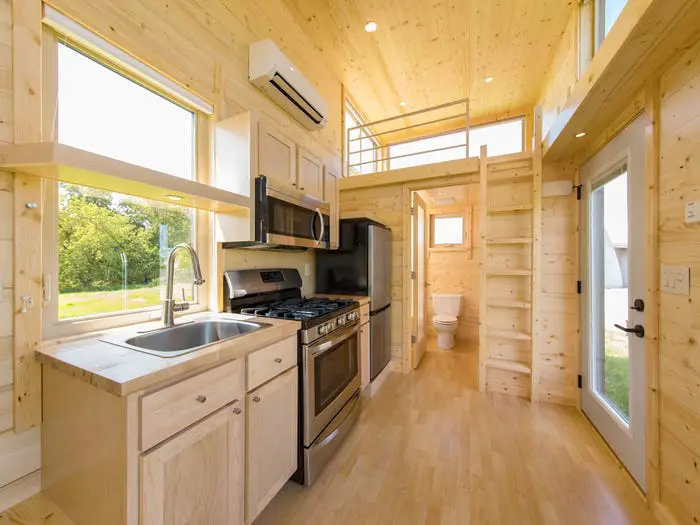 Kitchen-wise, you have a stainless steel sink, a refrigerator, and cabinets.
And if that comes across as too minimal, you can add an oven, a microwave, and other things at an additional cost.
Additional choices include a smart television set, an external shower, larger beds, and more windows.
If you wish, you can also add a dryer and a dishwasher.
The little house is insulated with closed-cell foam.
However, for better temperature regulation, the house also includes a ceiling fan, a heat pump, a furnace, and airconditioning.
The little house also comes with a number of power outlets.
The new Escape ONE XL will be part of the Escape Tampa Bay Village, which is a group of little Escape homes that will also feature other models made by the company.
Would you consider buying such a home? Does the price sound fair to you? Let us know by joining the conversation in the comments and please share this article if you've enjoyed it.