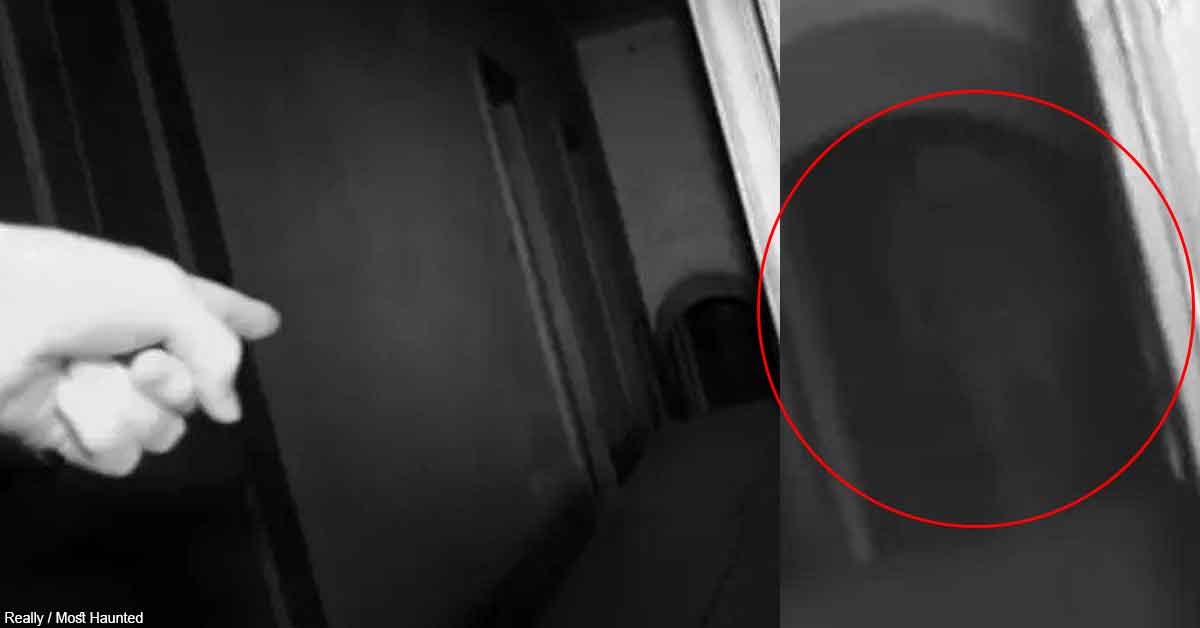 For the first time ever, the makers of the show Most Haunted believe they finally caught a ghost on camera. 
After 15 years on the air, in 2018, the ghost hunters claim to have captured an actual spirit from the nether realms.
Or it could just have been a regular person…
The episode was recorded at Wentworth Woodhouse – which was built in 1630 by Thomas Wentworth, the first Earl of Strafford.
As show stars Yvette Fielding, Karl Beattie and Stuart Torevell go about their usual running in the dark, trying to capture ghosts on camera, they finally manage to record what they believe to be ghostly activity.
Strangely enough, at one point the camera catches something that appears to be a transparent figure of a person in the hallway.
Yvette described the happenings as 'the most ground-breaking footage we have ever recorded'.
She went on to say:
"But rather than giving us the answer we were looking for, it just gave us more questions.

"Was it the presence of the spirit of a long dead soul, a doppelganger, Stone Tape Replay or something else we are never supposed to understand?"
In the meantime, Karl, who filmed the footage, said:
"We've never seen anything like this before and we really don't have an explanation for what we saw, but the replay of the filming clearly shows the vision in detail. It's a weird, weird place."
Needless to say, there's a lot of doubt surrounding the footage, with some viewers claiming it's just Stuart dressed in a hoodie.
But Most Haunted's unbeliever Glen Hunt said the video 'couldn't possibly be tampered with', while Yvette said she was so shocked by the footage that she 'burst into tears', adding:
"That is the best of paranormal evidence."
Whether true or not, the video is actually quite spooky! Check it out below:
What are your thoughts on the existence of ghosts? Let us know by joining the conversation in the comments and please share this article if you've found it entertaining.