The Egyptian government is constructing a highway right in the middle of a residential area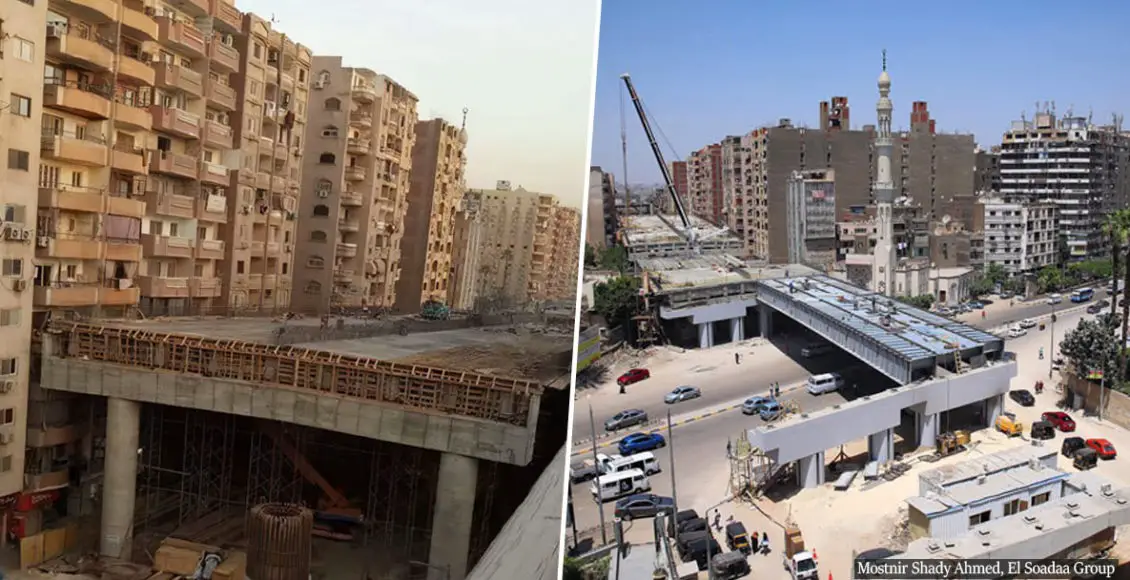 Architecture and city planning can be quite challenging, especially when it comes to the construction of metropolises. Trends are changing with high dynamics, and some of the decisions engineers make are leaving people speechless.
Egypt architects and engineers dumbfounded the world with their latest work.
In Cairo, Egypt's capital, land developers are working on an unusual highway project, and people are stunned and furious at the same time.
The highway Teraet Al-Zomor Bridge, also known as the King Salman Axis, is being built in such proximity to residential buildings, that it looks as if it was connected to them.
As unthinkable as it may seem, the specific part of the highway bridge shown in the images is roughly 50 centimeters(less than 20 in) away from the residential buildings. People's balconies are almost touching the highway.
Not only this project raises concerns about its unconventionality, but also because the pollution levels will spike in no time. As soon as traffic is being allowed on the highway, people living in the buildings nearby will be forced to breathe the poisonous emissions coming out of the countless vehicles.
Moreover, the bridge-like roadway forces the people inhabiting the lower floors to basically live underground.
The eyebrow-raising bridge is on an axis in the Giza Governorate, passing through Nasr El-Din Street in Al-Haram, Cairo.
King Salman Axis is 12 kilometers(nearly 7.5 miles) long and up to 65.5 meters(about 215ft) wide. The estimated cost for the project is around 5 billion Egyptian pounds or almost 317 million US dollars.
As photographs of the highway emerged in social media, many people showed concerns about severe pollution, dangerous traffic, and breach of privacy.
The Ministry of Housing in Egypt explained that the buildings which are in awfully close proximity to the bridge were built illegally, as Bored Panda reveals.
Authorities are considering destroying the illegal buildings. However, they fear a possible confrontation with the residents. To compensate the people inhabiting those buildings, they are planning to allocate 250 million Egyptian pounds.
Although the whole world was left speechless, the construction of the bizarre highway bridge continues.
On the contrary, many residents have objected to the highway's construction, claiming their buildings were not illegal. They insist that the permits to build these residential buildings were acquired back in 2008. Therefore, they cannot be deemed illegal.
Member of Parliament Mohamed Fouad has also been insisting on a reconsideration of the project. According to Mohamed, the bridge will not only put residents in danger, but it will also directly damage the businesses situated underneath.