Texas boss, 58, follows his heart and quits job after Tinder-matching with employee, 22
Texas CEO, 58, quits his job after matching with a 22-year-old employee on Tinder. 
True love knows no age. For Rick and Alyssa, the 36 years age gap they have was no obstacle in the way of their heartfelt romantic bond.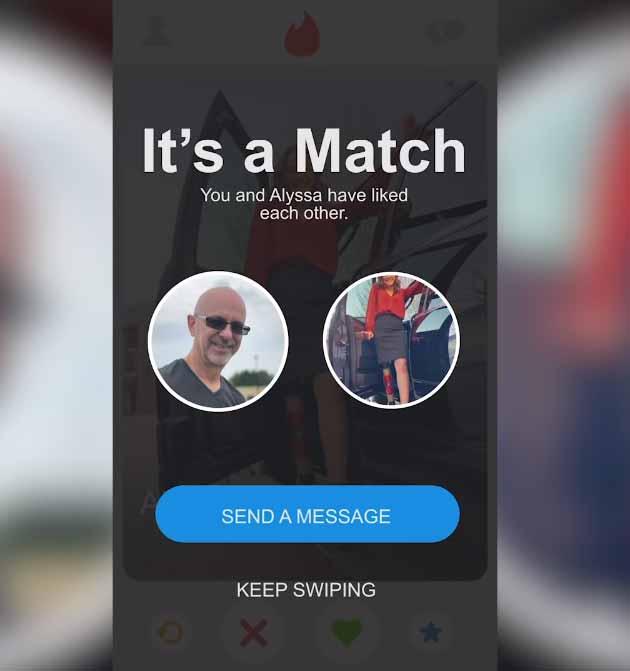 The year 2018 was a lucky one for former chief financial officer Rick, then 56, who followed his heart and quit his job to pursue love. That year, he Tinder-matched with Alyssa Cleland – a beautiful 22-year-old girl who worked in the very same company. However, as Unilad notes, Rick had no idea his future girlfriend was working for him when they matched on the dating app.
"Right out of the gate, when the company I worked for hired her, I kind of noticed her. And she sort of stood apart from everybody else, because she had this energy. But the thing is, for whatever reason I didn't connect that picture and her profile with the girl from work."
However, Alyssa had recognized him straight away. She shared:
"I messaged him because I recognised him immediately and I was like, 'What are you doing? We can't date.'"
Finally realizing whom he had just matched with, Rick feared Alyssa might assume he only wants to abuse his position of authority. 
To sort things out, he asked Cleland on a lunch meeting. As he was aware that he had a lot to lose if his actions were taken the wrong way, he knew he had to clear the air.
"I had a lot to lose if I'm the guy in the corner office, and here's somebody that just started. You can't do that in a company. You just can't because she could then feel like if she wasn't interested then it feels like a hostile workplace like here's this guy using his power or authority and I wanted to diffuse any of that. And we didn't just work together, it was a company with 200 employees and I was running the company."
But that lunch did much more than clearing the air. It was the start of a romantic journey. Only six weeks after their first date, Rick had quit the company, and they became an actual couple.
Once they started seeing each other, Rick and Alyssa felt an instant connection. 
In Rick's words, their relationship "accelerated pretty quickly." In a touching interview, Alyssa added:
"I'm in love with Rick for sure. And I'm just waiting for a ring at this point. If it means changing his diapers, I'm in it for the long haul. I could be hit by a car tomorrow. No one knows you know how long we have on this earth. And so I think just spending it with the people you love, despite him getting older, quicker – it's all we can really do."
Cleland, who was 20 when their relationship started, attributes her maturity to her difficult upbringing. She was born with a rare congenital condition called paraxial tibia hemimelia. Besides, at a very young age, she had to move from her home country, Ukraine, to the US.
"I'm a right above-knee amputee. From what we know my mother was super young and she probably couldn't take care of me, and so I wound up in a hospital in Ukraine. I was supposed to die. And I was in the hospital for a year before I was taken to the orphanage."
Knowing her story, Rick fell even deeper in love with Alyssa.
Unfortunately, the couple separated after 2,5 years of being together. 
According to Alyssa's Instagram page, her and Rick's separation was mutual, and they are still friends.
"I just want to say, it was a mutual break up, we're still friends & will always be apart of each other's lives. The last 2.5 years have been the BEST & I can not thank Rick enough for everything that we had together."
Hopefully, the memories of their beautiful relationship will keep their friendship alive and blooming.