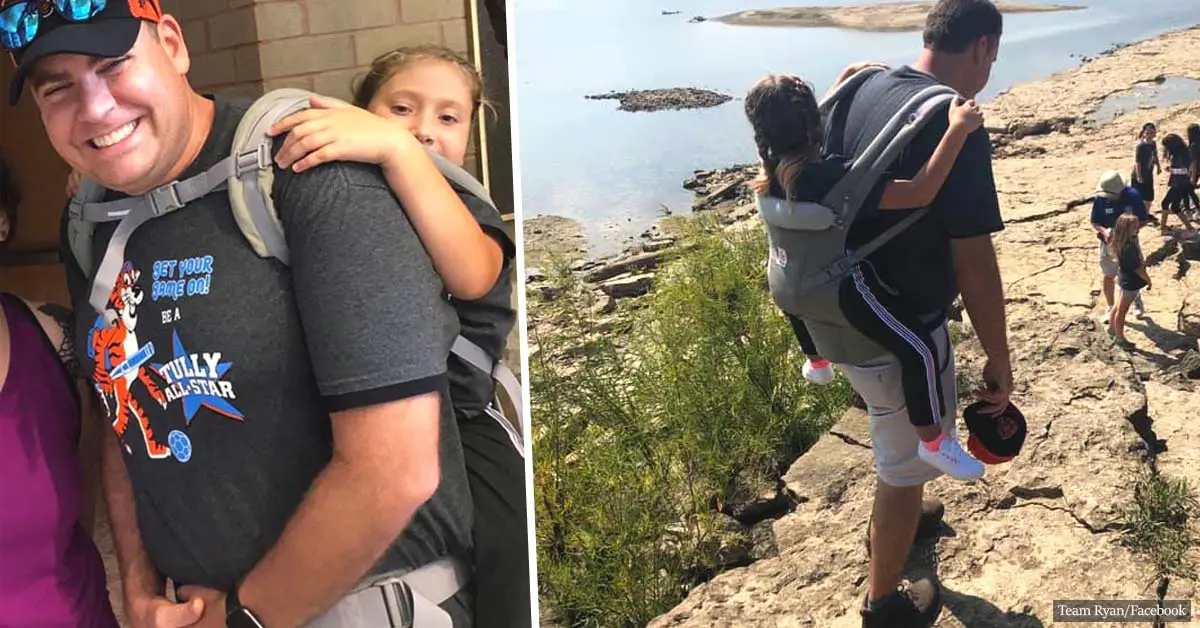 Teacher carries a disabled student on his back so she can attend a school trip
Faith in humanity restored! A Kentucky teacher did the impossible to make sure one of his students wouldn't miss the school trip because of her disabilities.
Ryan is a 10-year-old girl, suffering from Spina Bifida, a condition that affects the spine and usually develops at birth. As a consequence, Ryan has to reckon on a wheelchair for the rest of her life. This makes the idea of going on a field trip almost absurd.
When her mother, Shelly King, learned they were planning a trip to the Falls of the Ohio State Park, she knew her child would probably feel left out.
She had to come up with an alternative plan for the day. Then the teacher Jim Freeman reached out and told her that he will take care of her daughter during the whole trip.
The teacher offered to carry Ryan on his back so she can explore the falls alongside her classmates. Thanks to this amazing schoolteacher, the little girl didn't feel neglected. Shelly shared that this selfless gesture meant a lot to her family. She is genuinely grateful for the compassion and empathy he whole school shares.
"It melted my heart! I never would have considered it before, I never would have asked… I'm so glad that both of them are able to show the world how much love it still has in it."
Freeman shared in an interview that this was his way to help the little girl out.
He said that this was the least he could do, having in mind all the obstacles she has to go through every day. The teacher's noble act was proof that we don't need a classroom to have a lesson in kindness. Their inspirational story went viral and now Ryan is receiving love from all over the world.