Student Breaks Down In Tears as Parents Fail to Attend His Graduation Ceremony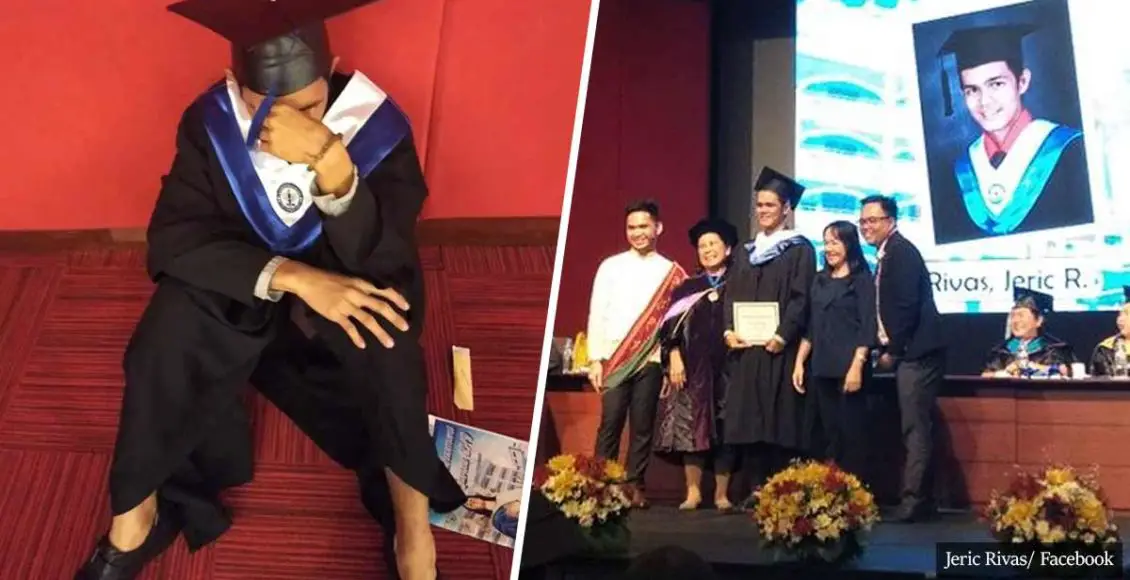 A Philipino university graduate has touched the hearts of many people around the world after sharing his sad story and photos of himself crying during his graduation ceremony.
His name is Jeric Rivas and he is a Bachelor of Science in Criminology. Jeric was heartbroken after his parents failed to attend his graduation ceremony and recently wrote how he felt about them missing one of the biggest events of his life.
He could not understand why his parents never liked attending these special moments in his life, especially after seeing other parents who are proud of his co-students and friends on their big day.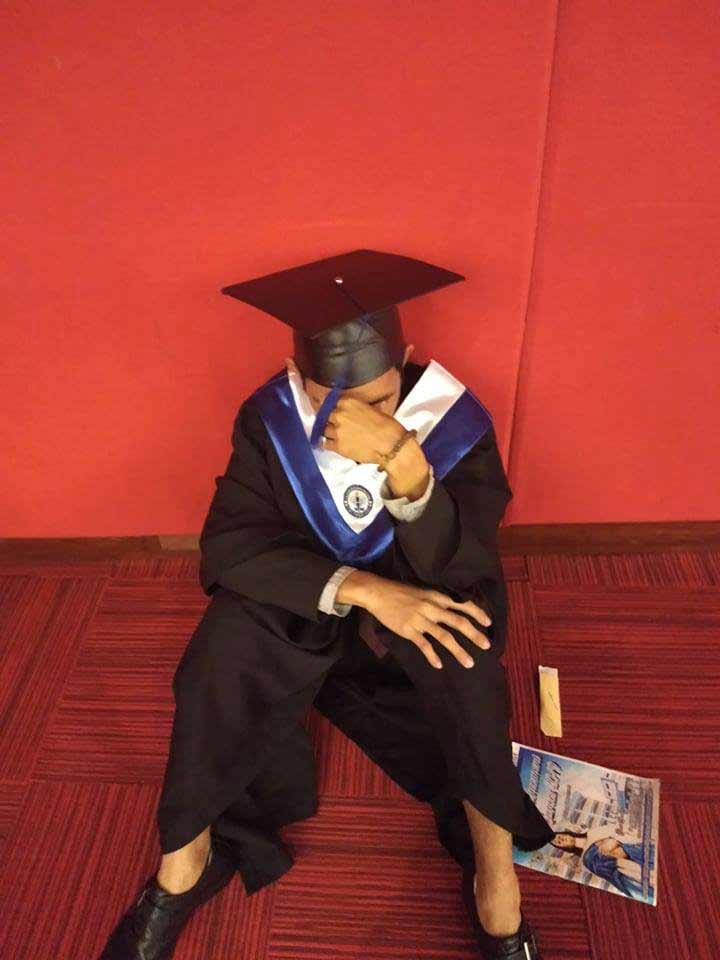 Here is the original post Jeric shared on Facebook:
"When I was in elementary school, I received the highest honor as the best student but my parents never came. They were supposed to go on stage and tie a medal around my neck but since they didn't come, I refused the medal."
After graduating from high school, Jeric left his hometown of Sibuyan Island, Romblon in order to seek a better life somewhere else. He then went to study at La Concepcion in San Jose Del Monte – a prestigious college in Bulacan.
But things were never easy for the brilliant student as he took to work various odd jobs just to afford his tuition fees. He worked in a factory, at a fast food outlet and even as a housemaid.
After hearing about Jeric's situation, many of his professors offered their help and welcomed him into their house. They had become something of a second family to Jeric and even surprised him by accompanying him up onto the stage when his name was called out to receive his scroll.
"One by one the names of graduates are called and all of them went up to the stage with their parents, whereas mine never came. When my name was called, however, my professors came to my seat and accompanied me up to the stage."
Jeric continued to say,
"As I walked up, one of my other professors were standing there on stage waiting for me and embraced me with a hug. At that moment, some of my sadness disappeared but I still cried in front of everyone."
Jeric concludes by wishing that his parents, despite not accepting him in their life, would be proud of him for this special moment:
"To my parents, who up until today could not accept me in their life, if you're reading this, this is me now and I hope I made you proud…"