South Korea has street lights on the GROUND so you can keep staring at your phone – genius idea or enabling a dangerous addiction?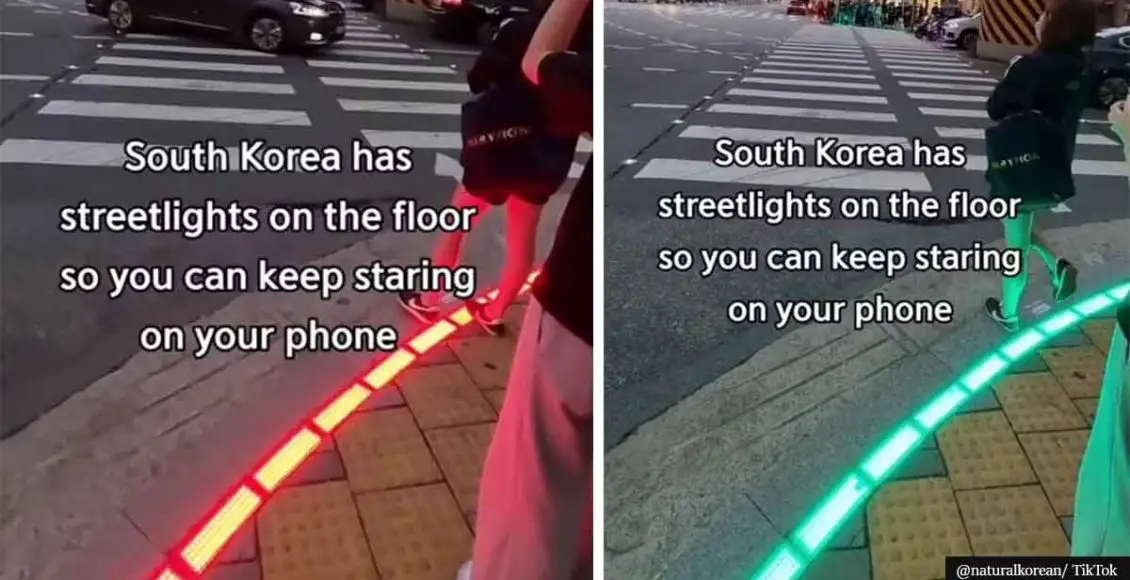 A genius invention or a push for a dangerous addiction? South Korea has installed traffic lights on the ground so residents can keep staring at their phones. 
A TikToker has recently shared one of the latest inventions in South Korea. Apparently, they have installed "in-ground LED traffic signal lights" so people can continue scrolling through their phones even while crossing the street.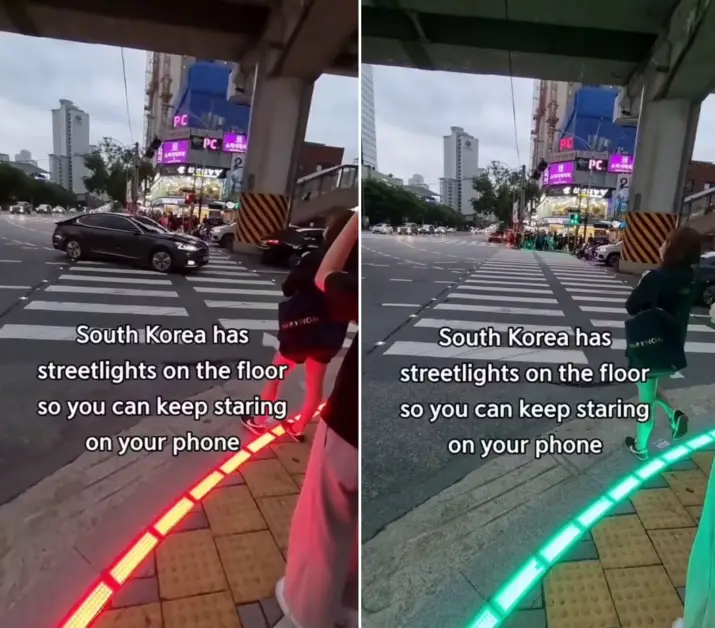 As per Daily Mail, the footage showing the traffic lights installed in the curbs has been taken in Seoul. The invention is supposed to help "smobies," also known as "smartphone-obsessed zombies," cross the streets of the capital unharmed.
Moreover, the Asian country's government also created an alert system that notifies drivers when pedestrians are about to step into traffic. Korea Institute of Civil Engineering and Building Technology senior researcher Kim Jong-hoon told E&T:
"Increasing number of smombie accidents have occurred in pedestrian crossings, so these zombie lights are essential to prevent these pedestrian accidents."
The smobie adjustments the South Korean government makes have divided the internet. 
Some believe the in-ground lights are an awesome idea. However, others more it is actually encouraging a smartphone addiction.
One person said: "I can't believe some people care about their devices more than their life."
Another wrote: "This is a way of the government normalizing walking while on your phone? This is not okay at all."
Contrarily, a third commented: "This is how society should work. Adapt to the people without judging."
Where do you stand? Are these traffic lights a great invention or a push for a serious addiction? Leave a comment to let us know!