School principal who spanked a child with a paddle committed "NO CRIME" according to police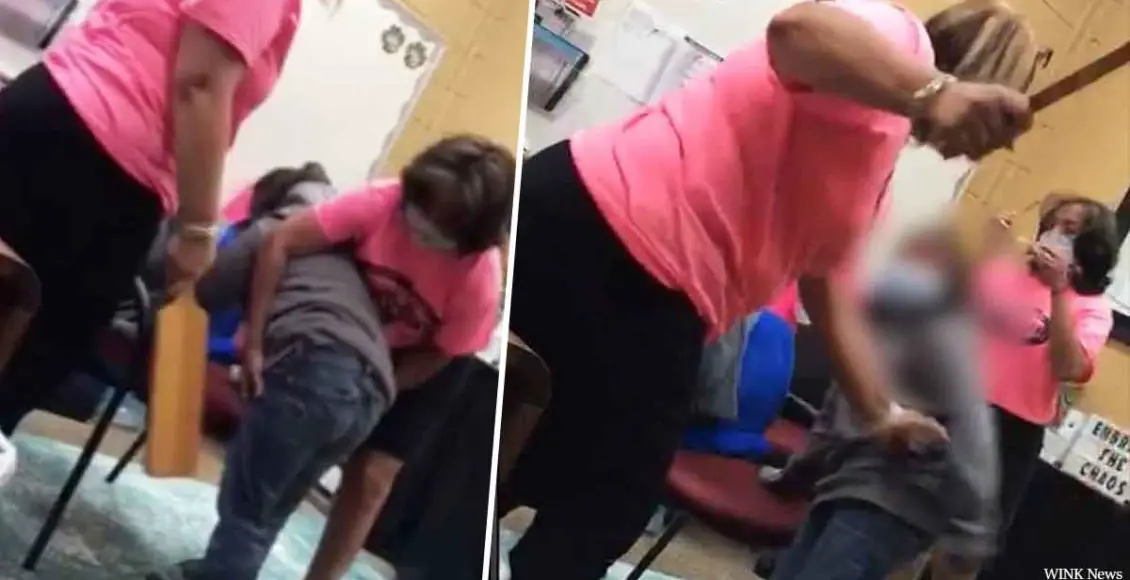 Florida principal sparked a wave of outrage after she was filmed spanking a child with a paddle.
A six-year-old girl was ruthlessly spanked with a paddle by her school's principal.
The distressing moment was captured on camera by the child's mother. 
According to the police, the headteacher committed "no crime." 
Melissa Carter, principal of the Central Elementary School in Clewiston, Florida, was captured on camera while hitting a six-year-old child using a paddle. The distressing footage was recorded by the kid's mother, who was frozen in fear at the time.
A 6yo child in FL. was beaten by her school principal, in front of her mother, for damage she allegedly caused to a computer. ⚠️ this video is graphic. It's infuriating, outrageous & shocking & the principal is now under criminal investigation. https://t.co/M3cIZeTMKa pic.twitter.com/HPAcbYXlXe

— David Begnaud (@DavidBegnaud) May 2, 2021
As per Elite Readers, reports claimed that the headteacher spanked the girl to punish her after she was caught scratching a computer. It happened after the school clerk, Cecilia Self, told the mother, who does not speak English, that they are going to smack her daughter with a small paddle for what she did.
Since there was a language barrier, the mother did not fully understand what the issue was, so she went to the school to witness the punishment. Not knowing whether corporal punishment was allowed in the state, she decided to record the distressing scene.
According to officials, the principal, who spanked the child in front of her mom, did not commit a crime.
Although corporal punishment is legal in Florida, it is banned in Hendry, where the incident took place. However, Hendry County Sheriff Steve Whidden declared that he "saw no crime being committed" after seeing the footage. What's more, a State Attorney's Office memo insisted that "using a paddle to spank a child is not likely to cause death or great bodily harm."
Attorney Brent Probinsky, who represents the child's mother, explained that she is an undocumented immigrant who's afraid of being deported, so she took no action in the incident. As per UNILAD, he said:
"She was confused as to her rights, what she should do. The mother didn't know if they had a right to paddle her.

In my view, this is a crime. This is an aggravated battery. What happened is barbaric, outrageous. Corporal punishment has to end."
Following the incident, the school's principal has been placed on administrative leave. The Clewiston Police Department is currently "working diligently to ensure that the rights of all parties in this matter are preserved."