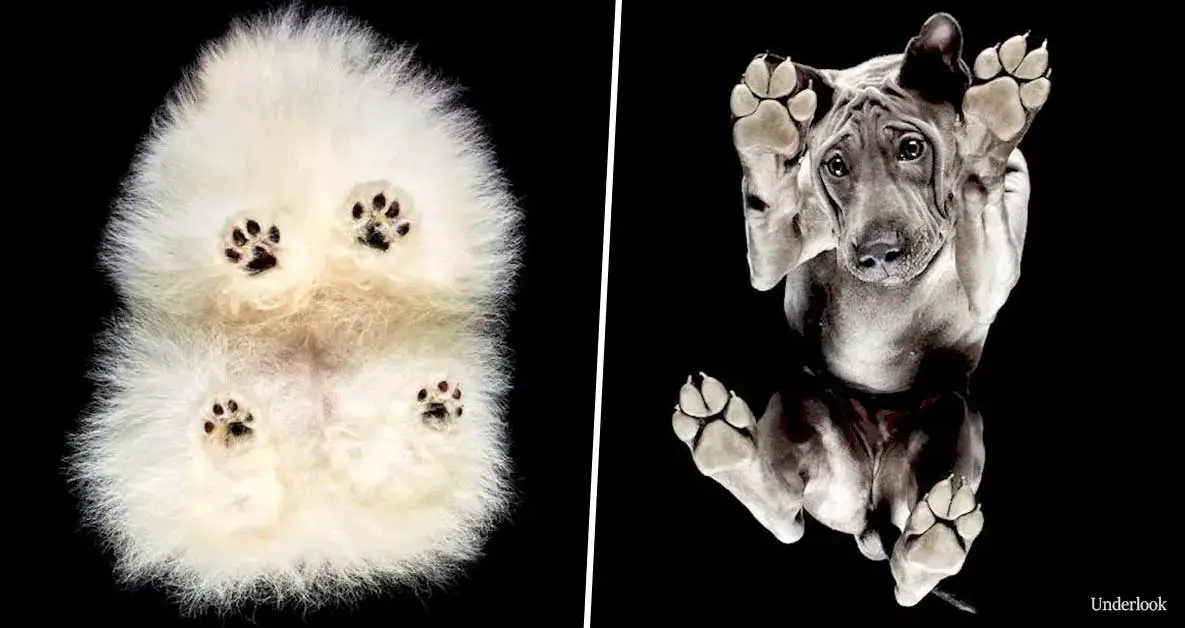 Photographer takes photos of cats and dogs from underneath and the results are mind-blowing
Every pet owner has a vast collection of pictures of their beloved furry best friends.
Their phones and their cameras are stacked up with adorable shots of every heart-melting, cute thing their four-legged buddies have ever done.
This photographer has taken the pet photoshoots on another level. 
Andrius Burba, a creative photographer from Lithuania, is working on an unusual project. He takes pictures of lovely dogs and cats from underneath.
After the huge success Andrius had with his cat's underside photoshoot project, he decided to step his game up and take similar pictures of dogs too.
The Lithuanian photographer notes that cats are indeed very cute, but dogs are more lively and playful. On the project's website, Burba writes:
"Under-Dogs" project was born naturally. After seeing that "Under-Cats" results were amazingly interesting there was no doubt that dogs will look interesting too."
The first Under-Dogs photoshoot took place in Vilnius, the capital of Lithuania, back in 2016. 
Along with Burba's cats and dogs' underlook shots, the photographer also takes pictures from this unique angle of other pets such as rabbits and horses.
First photos ever of a standing horse from underneath.We sell prints on archival paper "Hahnemuhle Photo Rag 308"Visit shop 🛒 www.GetUnderlook.com

Posted by Underlook on Wednesday, June 20, 2018
What's more, the innovator has another project called 'Under-Bikes', where he uses another unusual technique. Andrius shares:
"In the "Under-Bikes" photoshoot we photographed bikes not by being under them but by turning a bike on a side so that after it was rotated 90 degrees it would look like we are looking at a bike from under."
Under-Bikes: Photographing Bicycles from Underneath.These pictures are available in our shop: www.GetUnderlook.com.Check out the backstage video: https://youtu.be/whvn0DFKcyw

Posted by Underlook on Tuesday, November 7, 2017
However, his work with the incredibly photogenic pets is what made Burba so famous. 
As his projects were gaining unimaginable popularity, the photographer decided to turn his idea into a brand. Now, he sells prints, clothes, posters, notebooks, and backpacks decorated with his innovative photographs.
Not only you can freshen up your living room with a lovely canvas of an 'underlooked' cat or dog, but you can also wear a shirt with your favorite pet from the collection.
Have you ever taken such a unique shot of your furry pal? Let us know in the comment section!
Puppy on the glass 🐾💛.@underlook_project #underdogs by @andriusb1 .More about us:🔴underlook.org🛒Shop: getunderlook.comFb: GetUnderlookInstagram: underlook_project

Posted by Underlook on Tuesday, November 13, 2018