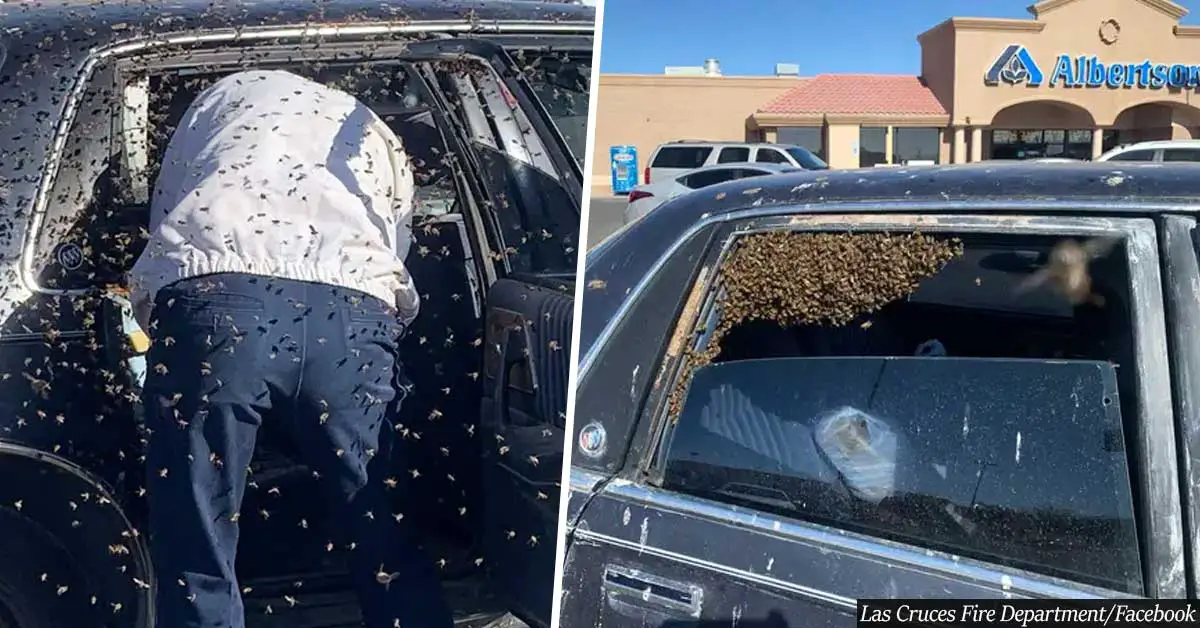 Off-Duty Fireman Saves Man From Swarm Of 15,000 Bees That Got Into His Car
What the person in this story experienced can only be described as a nightmare!
Last Sunday, a man in New Mexico returned to his vehicle from shopping only to find a swarm of 15,000 bees inside it after he left his window open.
Firefighters from the Las Cruces Fire Department then came to the rescue, along with off-duty fireman Jesse Johnson who also works as a beekeeper when he is free.
He arrived at the scene wearing protective gear to safely defuse the situation using a hive kit and lemongrass oil. Thankfully, only one person was reportedly stung by the bees.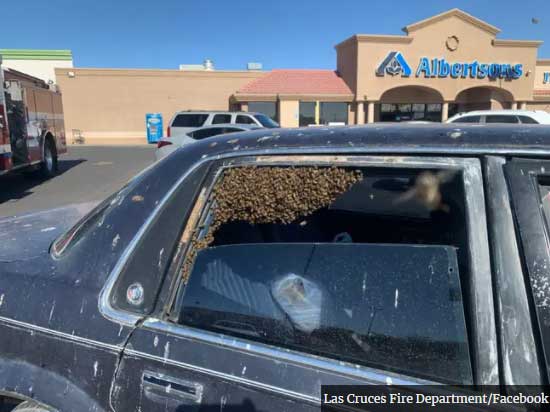 The rescue team was at the scene for nearly two hours while they sealed off the surrounding areas to make sure no one got hurt.
The fire department has since shared the story of what transpired that day on their Facebook page, saying that the driver actually started to drive off before noticing the looming threat in the backseat.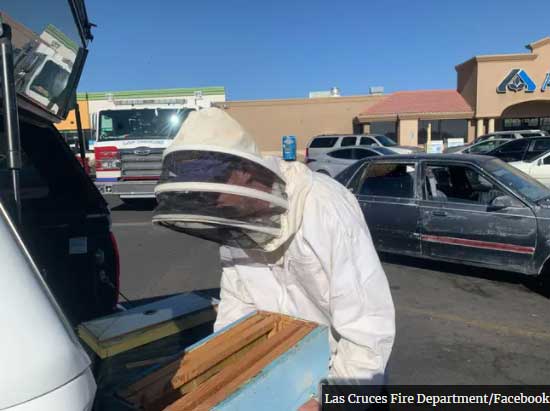 Part of the post read:
"Shortly after 4 p.m. Sunday, March 28, Las Cruces firefighters were dispatched to the report of swarm of bees that took temporary residency in a car that had been parked with a window down at the Albertson's grocery store, 1285 El Paseo Rd. Firefighters arrived to find a swarm of bees inside the vehicle.

Firefighters learned the owner of the car returned from shopping, placed groceries in his vehicle and started to drive off before noticing the swarm in the backseat."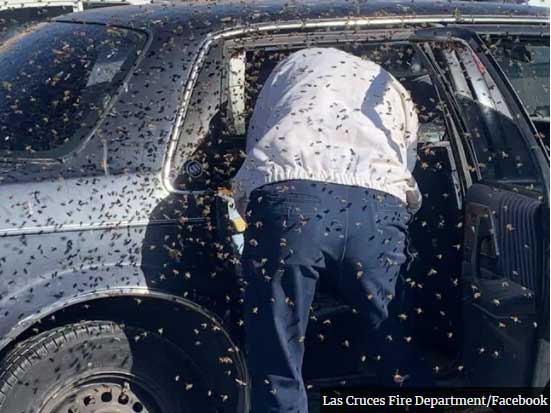 The post continued:
"After blocking off the immediate area to ensure the safety of nearby shoppers, Las Cruces firefighters called upon the services of off-duty firefighter Jesse Johnson who, in his spare time, is a beekeeper. Johnson arrived with the proper tools for the trade – a hive kit, lemongrass oil, gloves and proper attire – and was successful in removing the bees from the car and relocating them to a more suitable location."
The post also noted that the fire department doesn't usually remove bee swarms, but Sunday's case was so dangerous that they thought they had to step in.
It isn't specified what attracted the swarm to the man's car and where the bees even came from.
What are your thoughts on this story? Let us know by joining the conversation in the comments and please share if you've enjoyed the read.