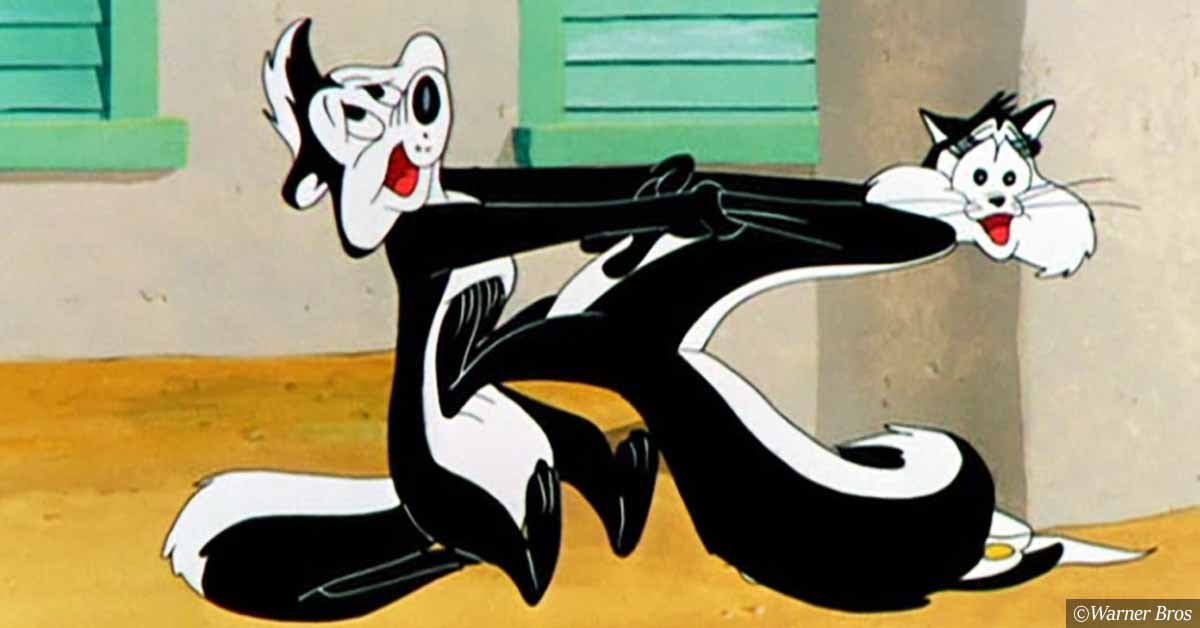 Pepe Le Pew perpetuated rape culture, according to NYT columnist Charles M. Blow. 
Journalist Charles M. Blow claims that Pepe Le Pew "adds to rape culture."
The NYT columnist argues that the French skunks' behavior helped teach kids that "no" didn't really mean no. 
This comes as it was recently announced that six Dr. Seuss books will no longer be published due to racist images. 
Charles M. Blow, an NYT columnist and BNC news anchor, claims that the Looney Tunes character Pepe Le Pew promotes rape culture.
Previously, as TMZ reports, the journalist has argued that racism is deeply embedded into American culture and fed to kids at a young age. Referring to cartoons including Speedy Gonzales and Mammy Two Shoes, Blow states that they teach children of racist stereotypes against Mexicans and African-Americans. He also wrote an article called "Six Seuss Books Bore a Bias," following the news that six books of the children's author Dr. Seuss will no longer be published due to racism.
Now, the columnist addresses another concern regarding cartoons – that the French skunk normalized and even advertized rape culture.
Blow's strong opinion received various reactions, with some agreeing, while others slamming him for implying that an animated character serves as an example for real-life behavior.
In response, the journalist asserted that Pepe Le Pew's actions evidently promote molestation. He recently posted:
RW blogs are mad bc I said Pepe Le Pew added to rape culture. Let's see.
1. He grabs/kisses a girl/stranger, repeatedly, w/o consent and against her will.
2. She struggles mightily to get away from him, but he won't release her
3. He locks a door to prevent her from escaping. pic.twitter.com/CbLCldLwvR

— Charles M. Blow (@CharlesMBlow) March 6, 2021
In a follow-up post, he added:
"This helped teach boys that "no" didn't really mean no, that it was a part of "the game", the starting line of a power struggle. It taught overcoming a woman's strenuous, even physical objections, was normal, adorable, funny. They didn't even give the woman the ability to SPEAK."
Despite the sharp point Blow makes, many insist that the kids' show was never meant to be interpreted that way. One Twitter user commented:
"I doubt there are creeps out there citing Pepe Le Pew as their inspiration."
However, others support the columnist's position. For instance, an employment lawyer even thanked Blow for expressing his point.
THANK YOU. I'm an employment lawyer who uses Pepe to train managers on what "unwelcome" means. They get it instantly.

— LawyerChyk 🇺🇸🇬🇷🏳️‍🌈 (@LawyerChyk) March 6, 2021
Charles Blow reminds us of the concern that cartoons and children's books feed unacceptable behavior to kids from a very young age.
What do you think of the columnist's claim that Pepe Le Pew perpetuates rape culture? Let us know in the comment section!