Mother was told "We can't find your son if you can't" by police after she reported her son missing.
Richard Okorogheye, 19, went missing on March 22.
The boy was last seen at his west London home.
When his parents reported him missing, the Met Police allegedly told them: "We can't find your son if you can't."
Richard Okorogheye, 19, was last seen at his west London home at around 8:30 p.m. on March 22. As UNILAD reveals, his parents – Evidence Joel and Newton Okorogheye, reported his disappearance to the Metropolitan Police.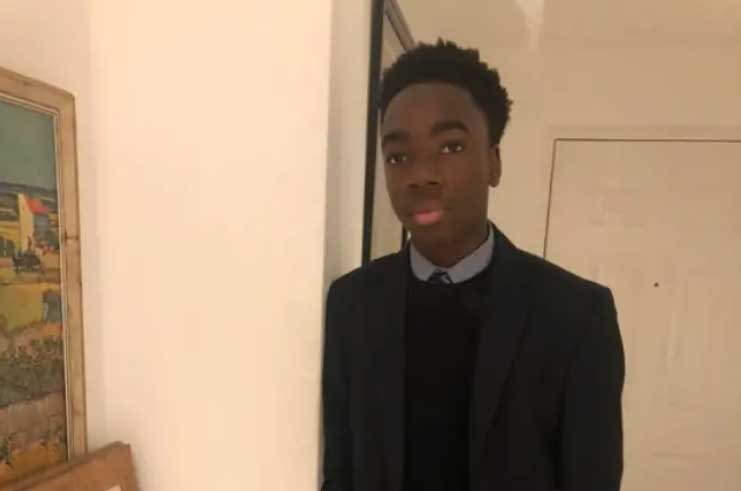 Before leaving home, the university student, who has sickle cell disease and was forced to shield throughout the pandemic, told his parents he was going to visit a friend.
After a whole week since the last time Richard has been seen, the Met Police issued a statement saying they were "becoming increasingly concerned" for his wellbeing.
Despite the boy being classified as high risk due to his condition, it took the officials six days to take his disappearance seriously, according to his parents. 
Talking to Sky News, the devastated mother said:
"I told a police officer that my son was missing, please help me find him, and she said, 'If you can't find your son, how do you expect police officers to find your son for you?' I was expecting assurance. My son was missing and it broke my heart."
Ms. Joel, a working nurse, explained that her son had been "struggling to cope" with keeping up with his university duties while shielding himself during the pandemic. He used to leave home only when he needed his regular blood transfusions for his condition.
"He is the reason why I live."

Evidence Joel, mother of missing student Richard Okorogheye, describes the close relationship she has with her son.

Read more: https://t.co/0Le1cCkke3 pic.twitter.com/SxpE7mBDrX

— Sky News (@SkyNews) March 30, 2021
So when he told his mom he was going to meet up with a friend, she trusted him without any hesitation. However, Ms. Joel later noticed he left without his wallet, jacket, and medication. She recalled:
"All he said to me was, 'mummy, I'm going to see my friend.' I trusted him, I had no doubt. I had no reason to ask further questions."
Moments before leaving, Richard told his mom he would see her later.
Unaware that her son was missing, when Ms. Joel came home from work, she cooked Richard a meal, expecting him to be in his room. Terrifyingly, she had to hire a locksmith to remove the lock on her son's bedroom, only to find out he was not there, and he had left his wallet and bus pass behind.
The distressed mother fears her boy may have been groomed online referring to all the time he was spending alone in his room while isolating amid the pandemic. Though, she said she doesn't believe her son would willingly refuse to come home. Through tears, she added:
"It's my baby, it's my treasure. He's my oxygen, he's my crown. He's everything to me, he's the reason why I live, the reason I exist."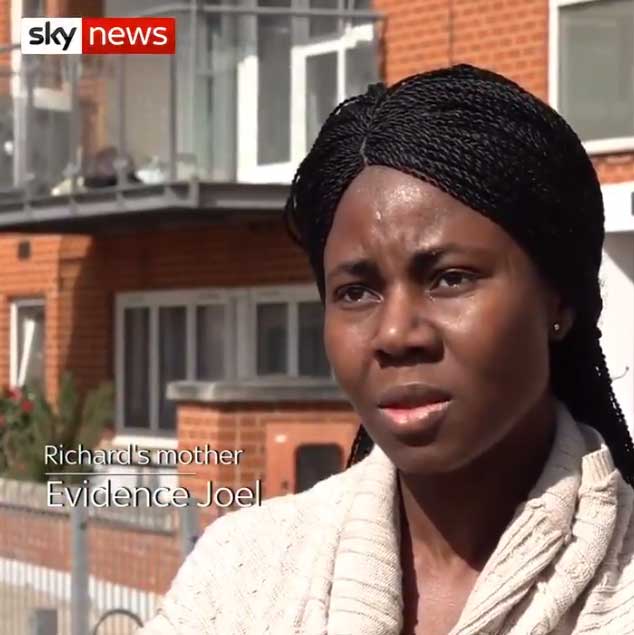 In an official statement, Scotland Yard said:
"The investigation into the disappearance of Richard Okorogheye remains ongoing – his family are being supported by a dedicated family liaison officer while all available resources are being utilised in the search."
Metropolitan Police is urging anyone who has any information about Richard Okorogheye to contact them on 101 quoting 21MIS008134.