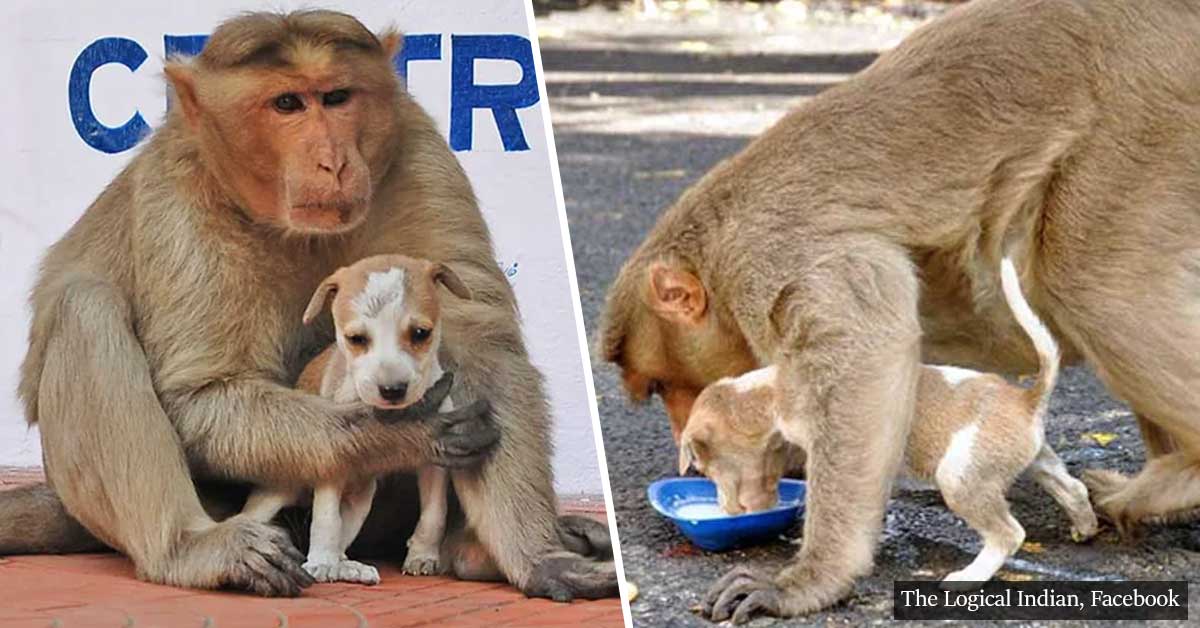 A Monkey Adopts A Little Puppy, Defends It From Stray Dogs And Acts Like Its Natural Parent
Earlier in May, a macaque monkey adopted an orphan puppy in the village of Rode, India.
Many were delighted to be part of this wonderful scene and their hearts melted after seeing the affection they had for each other – almost like a mother and child.
People witnessed the monkey defending the little dog from other stray dogs like it was its own offspring and were so impressed that they brought food for the two awesome companions.
After laying down the food, the locals were surprised when they noticed that the monkey actually let the puppy have the first bite.
Such miracles really show us the amount of love that animals can share. We could truly learn a thing or two about bonds and relationships from this special connection between monkey and puppy.