Mom Finds Child's 'Dancing Cactus Toy' Swearing And Rapping About Cocaine and Suicide In Polish
A Polish woman in Taiwan found that her child's 'dancing cactus' toy is swearing and rapping in Polish about suicide and cocaine. 
Everyone has seen or owned a toy that speaks and sings, and such toys are normally well-mannered and certainly don't swear.
But now there is an actual cactus toy that raps and spits out profanities about horrible topics for kids.
Reportedly, the mother – who lives in Taichung, Taiwan – had bought the toy at a local shop. It was described as sweet, fun and a great birthday gift that would also stimulate children's activity and 'dance for a few hours, bringing the child a happy time in a lifetime'.
It was also said to be baby-friendly.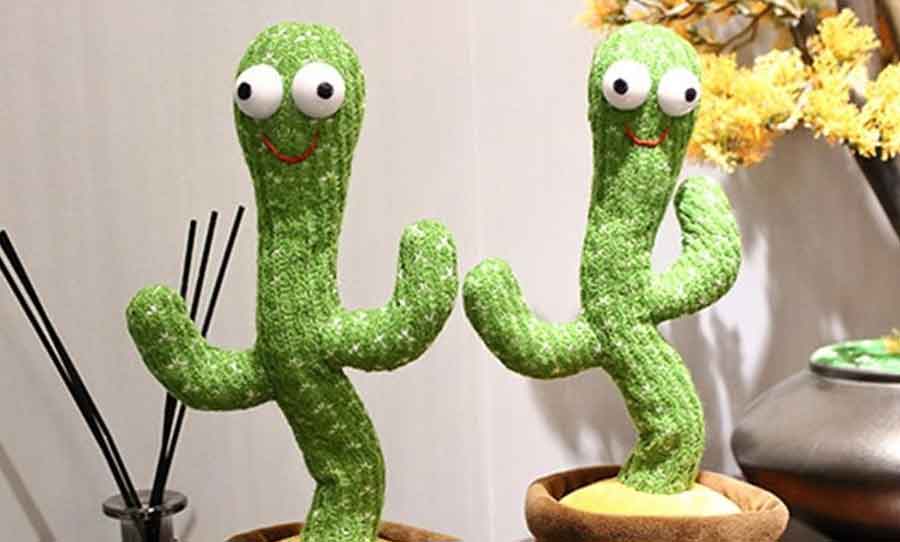 But when the toy started singing, the woman realized that the song being played was actually 'Where Is The White Eel?' by Polish rapper Cypis.
"Cocaine and attempted suicide repeat over and over again. It is really shocking and totally unsuitable for children," she told local media.
The lyrics go as follows:
"The only thing in my head is five grams of cocaine, fly away alone to the edge of oblivion. I have thoughts in my head, when will all this end, whenever I'm not alone, because a white eel will fly in."
Another verse says:
"Chemistry party I wanna go skiing, to the dealer, not to Alps. Oh f*ck, I think I'm gonna die if I don't snort something soon, I want to touch the stars so badly, but none of this since I'm on a descent, total mega damn descent, and I dream of entering like a dragon."
I found it on Rakuten. I love that it's being advertised as 教育おもちゃ (educational toy) 😅 pic.twitter.com/y5qzYYZfHG

— reibitto (@reibitto) July 4, 2021
One mother from Spain wrote on Amazon:
"It's a basic toy, it's okay, but it's scary that songs intended for kids are about cocaine, it's crazy."
Another parent from Germany said:
"This is not a song for children. I gave it to a colleague to translate and then we realized that the song is about drugs and violence, it is a Polish song."
Meanwhile, Cypis' lawyers have said that they're going to take legal action against the toy's manufacturer for using the song without permission. 
"Certainly, the producer would not be allowed to use the song for this purpose," they said.
See the original song by rapper Cypis below.
What are your thoughts on this story? Let us know by joining the conversation in the comments and please share if you've enjoyed the read.