Man Tips Server With $100 Bills Ripped In Half To Lure Her On A Date
A thoughtless customer's approach to getting a server to date him ended up badly.
Golf course cart girl Cassie Holland shared a video on social media of her showing what looked like three $100 bills. However, upon closer inspection, her followers understood that the money was damaged.
"What the hell is this? $300 dollars… In half," Cassie says as she gives people a better look at the ripped bills.
She goes on to say:
"You're probably thinking someone tried to trick me and short me. But oh no, this guy had bigger plans in mind."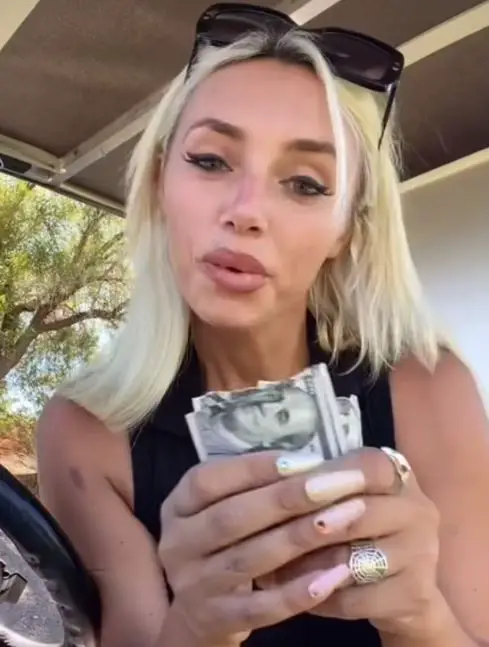 Cassie then recalled how a golfer bought some drinks with a friend of his. She said he was "tipping good and being really nice" and then "asked if I could go to dinner with him". But although she refused, the customer said:
"Well cancel your plans and come with me."
Once again, Cassie turned the man down.
Cassie says that he then took out the ripped $100 bills and offered to give her three halves of the $100 bills. He said he would give her the other halves if she met him after her shift.
"So clearly he already had this whole idea planned out," she said.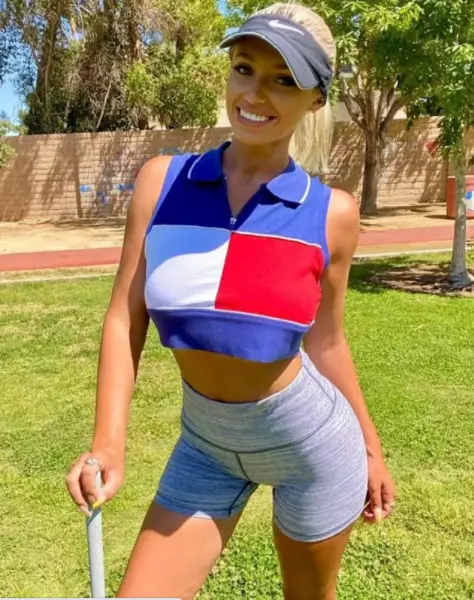 Needless to say, Cassie didn't appreciate the man's approach.
"I'm like, 'No, no I'm not going to take it, don't, don't do that,'" she said.
And when the customer and his friends left, she realized that the ripped notes had been put in the drink holder of her golf cart.
She went on to say:
"So now I have this, just completely useless $300."
Cassie said she was upset but then went on to add:
"I don't really lose anything. He's the dumbass that lost $300."
But then she felt unsure about what to do with the bills.
"I can understand once you have the three halves you probably want the other ones." she said while wondering whether others have fallen for the trap.

"It's funny because he probably thinks he's a genius but he really just lost $300. For nothing," Cassie went on to say.
Cassie's video has so far amassed more than a million views and people even shared their opinions about what she could do with the money.
One person advised:
"Take them to the bank and have them measure it, if it's more than 51% of the bill then they will give you a complete $100."

"If you have 51% and the serial numbers you got $300 bestie," another person wrote
Yet another commenter said:
"When I was bartending someone did this to me with one $100 bill," one person explained. "The comments about the 51% are true. Take em to the bank!"
One person shared a similar experience:
"This happened to my sister! She actually really liked the guy and would have gone out with him…until he [had] done this!!' He got very weird after!!"
The customer returns…
It turns out, the man actually saw Cassie's video and went back to the place. Cassie said in a follow-up video
"So guess who showed up today?"

"The guy who gave me $300 ripped in half. Turns out he saw my video and realized what he did wasn't very smart."
She then showed viewers her now-repaired $100 bills.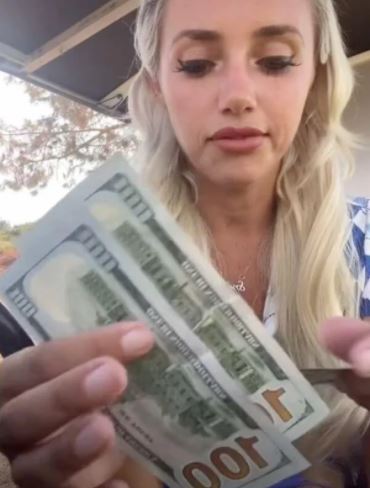 In the end, the customer gave the other half of the bills and said:
"Well there's the $300 for you, and you know where to find me if you wanna ruin my night tonight."
But Cassie wouldn't budge:
"You know what would really ruin his night? If I didn't show up at all. Again."
Cassie concluded by addressing the customer:
"Buddy if you're watching, thank you, but like I said before, I'm going to accept this as an inconvenience fee."
What are your thoughts on this story? Let us know by joining the conversation in the comments and please share this article if you've enjoyed it.