Man surprises ex-girlfriend by paying off her entire mortgage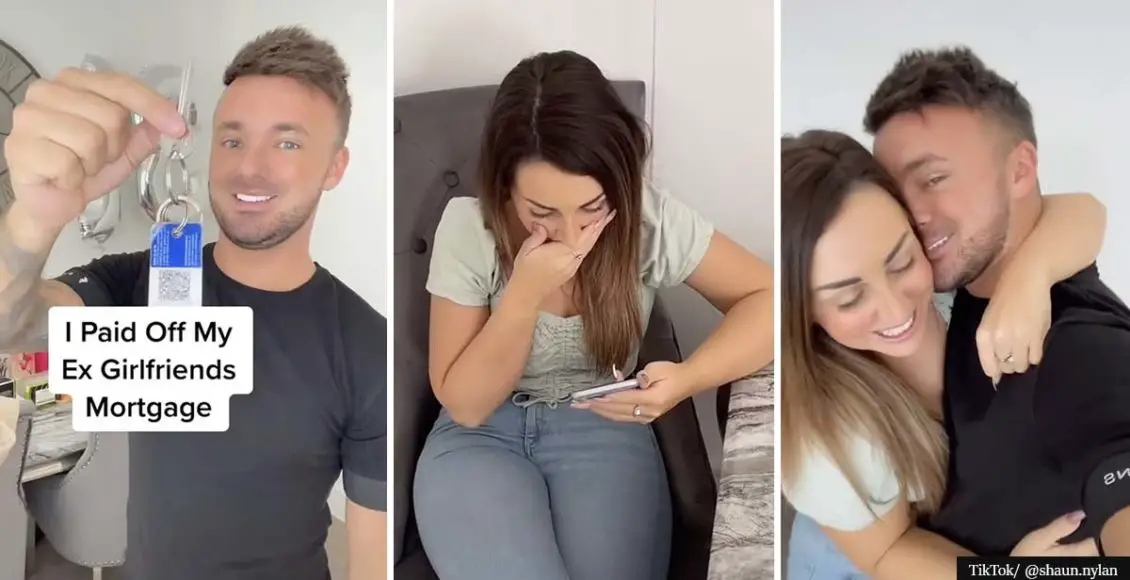 A man surprised his ex-girlfriend for her birthday by paying off her entire mortgage. 
On her 31st birthday, Cat Keenan received perhaps the most valuable present she could ever have. Her ex-boyfriend, Shaun Nyland, from Newport, Wales, surprised her by paying off the mortgage on her house.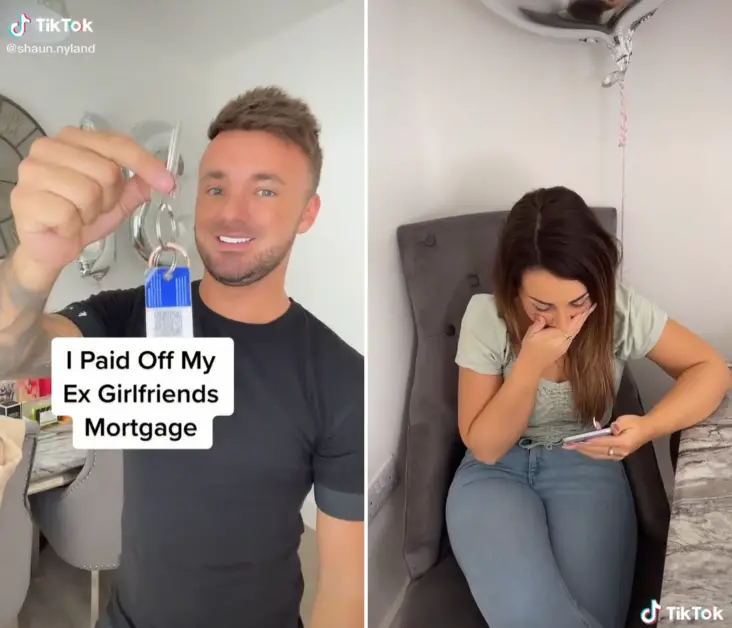 As per Daily Mail, the pair are now full-time TikTokers after realizing they can make a decent amount of money from sponsorships and brand ambassador roles. Despite being broken up since February, they have remained close and are raising their son, Leo, as friends.
On Cat's birthday, Shaun decided to record her genuine reaction to learning she is now the official owner of her house.
The emotional video has gained nearly 7 million views in just a few days. 
In the first moments of the video, Shaun throws Cat her own house keys, saying: "It's your birthday today, I want you to have the best birthday ever."
He continues:
"I know we're not together anymore, and I've been so proud of you, you're the best mum ever, so I did something. I rang up the bank, I paid off the entire mortgage.
This house now belongs to you."
The woman, clearly moved by her ex's generosity, thanks him with a big hug at the end of the clip.
Seeing Cat's reaction and the way Shaun looks at her when she hugs him made some viewers question whether they still have feelings for each other. One person said:
"You're definitely still deeply in love with her. The way you look at her is everything."
Another wrote: "Now that is a true gent respecting your baby mother and keeping a roof over your baby's head. Take my hat off to you mate, proper dad."
A third commented: "You still love her man, you can tell by your face when you cuddled."
In a follow-up video, the dad reveals why he decided to pay his ex's mortgage, even though they are not together anymore. 
Shaun explained:
"At the end of the day, my girlfriend gave me the best gift any man could ask for by bringing Leo into this world. And I know it was tough for Cat to try and live the same lifestyle we lived, but by herself.

I'm just so grateful that I've been fortunate enough to be able to do this, not just for Cat, but also for my baby so that he's got a roof over his head for the rest of his life guaranteed, and I just think if you can do that then why wouldn't you. It was a no-brainer for me."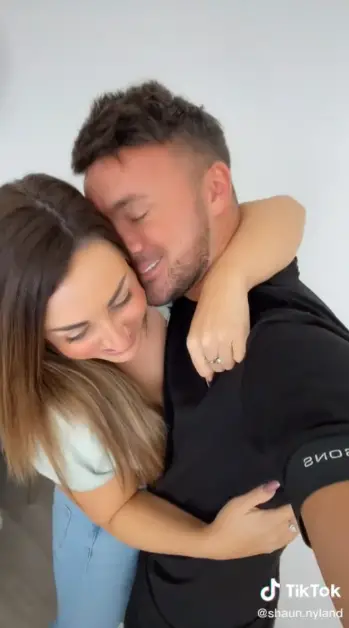 Cat herself commented, saying: "So proud of the person you're becoming and everything you do for us."