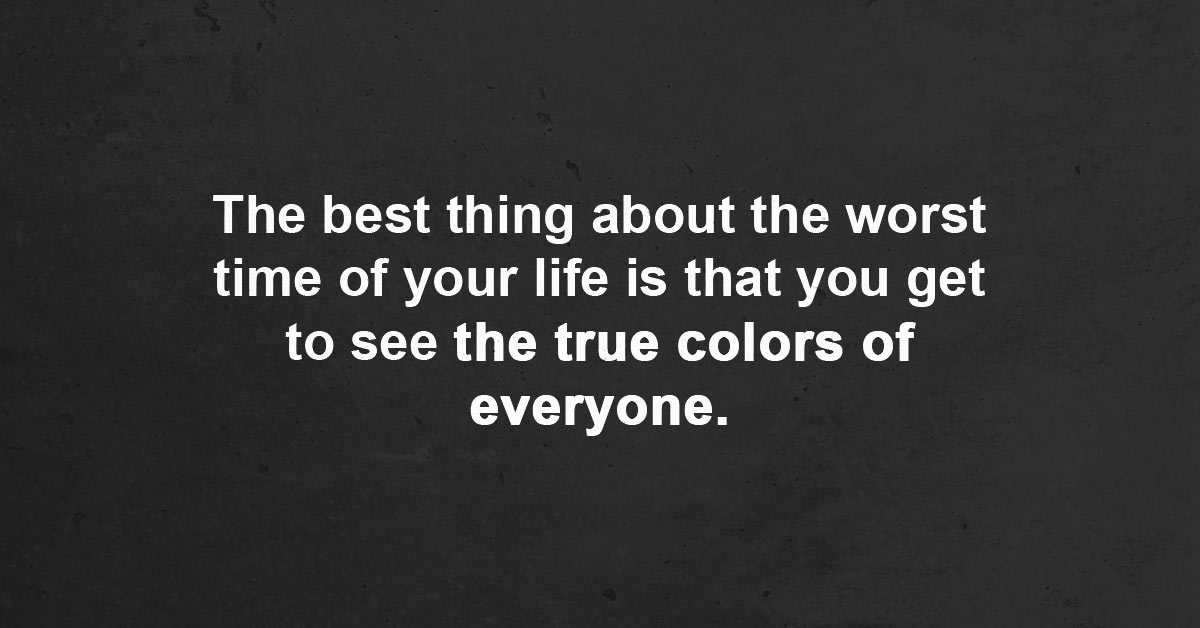 The Life Lessons Many Of Us Learn Too Late
The lessons we learn in life are always full of wisdom because they are learned the hard way – often through trial, error, and experience, sometimes involving sweat and bitter tears.
The hardest part about the process, however, is understanding that sometimes opportunities don't last forever. You finally "get it" when it's too late to act. If the possibility allows it, it's best to learn these things sooner rather than later.
If every day you see your responsibilities and your reality as negative things you rather not engage in, the way you talk of them in your head is going to fuel this negativity.
Simply by changing the words which you use to describe your activities and responsibilities, from "have to" to "get to," your perspective will shift in a major way.
By taking the necessary steps to change your mindset, you can change your self-talk to a more positive one and soon start experiencing your life with all the positivity coming from within you, rather than based on situations.
2. If you want to do what you love you have to work twice as hard
Instead of spending their lives doing whatever they love, most people do what they are told they should do, or what their parents, friends, or community suggests that they do. Alternatively, they simply go after money and end up miserable in a job they despise. But if you want to do what you truly love, you should not see that as an expectation but a privilege. Such people are a minority. So if that is what you truly want, you have to put the necessary time, effort, and commitment to make it a reality.
When you are young and fresh, you might not spend too much time thinking about your physical health.
But if you take the necessary time to keep in good shape, your future self will be extremely grateful! Try eating a healthy diet, do cardiovascular exercise at least three times per week, and always let your doctor know if you have a nagging concern about a physical change.
4. Procrastination is slavery 
In the world we live in today, time has become easier to waste than ever.
By procrastinating and wasting precious time, you become a slave to your past. Hence it will be harder for you to catch up later on. But if you can be proactive and take care of what needs to be done now, instead of giving into laziness, you can confidently move towards tomorrow without the chains of yesterday holding you back.
5. Embrace who you are
It may not be easy to feel fully confident with who you are and stand up for your authentic needs, desires, and happiness (especially when you're young).  It is much harder, however, to hide and pretend to be someone you're not. By being authentic and caring for yourself, you will draw like-minded people and live the life you were destined for.
What are some of the thing you wish you knew earlier in life? Let us know in the comment section below.