"Karen" Gets Dragged Out Of Supermarket After Refusing To Wear A Mask, Fighting With Customers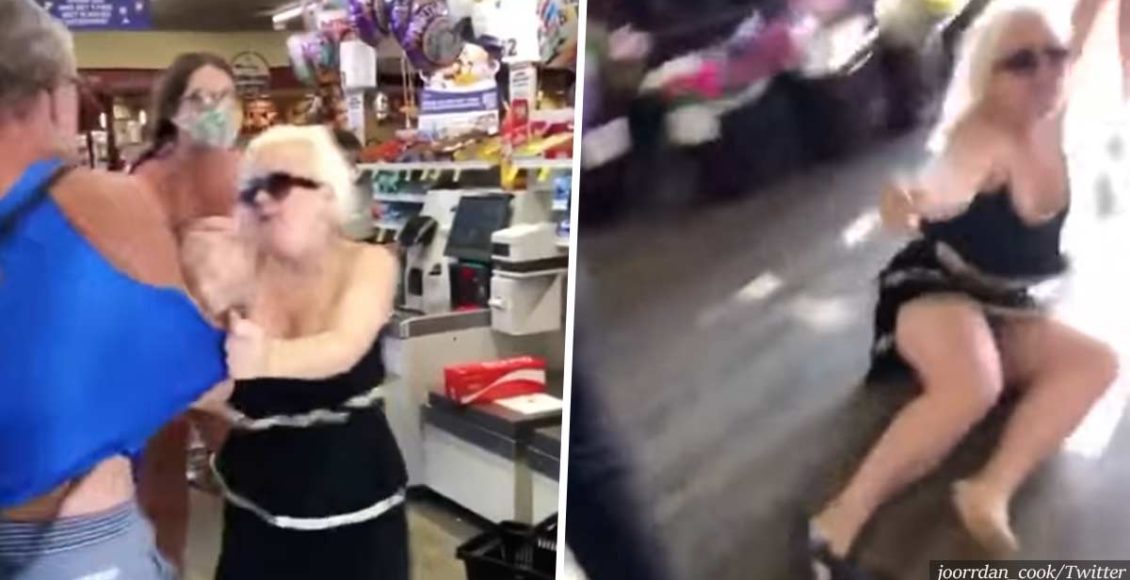 A video trending on Twitter shows a middle-aged woman being dragged out of a store in California after she turned violent when she was asked to put on a mask, according to the person who uploaded the clip.
"Love seeing a Karen get what she deserves!" @Jord wrote. "This was after this woman assaulted multiple customers and pepper sprayed me for telling her she needed to wear a mask or leave the store."
The footage, which was recorded at Long Beach city, shows the woman fighting with two other people, until another woman takes her by the hand and pulls her out of the shop. 
"Give me my keys!" the woman repeatedly says while fighting with the customers.

"Get the f*ck out of here!" one of the customers says while the other woman drags her out.
The clip concludes with the woman being dragged out of the shop as the other customer throws her belongings out with her.
You can see the full recording below:
It was this part for me😭😭🤣 pic.twitter.com/VE5BicM9BA

— Matt: Black. Lives. Still. Matter. (@inventmattt) August 23, 2020
And here's how some people on social media reacted to the incident:
What are your thoughts on this incident? Let us know by joining the conversation in the comments and please share this article if you've found it of value.