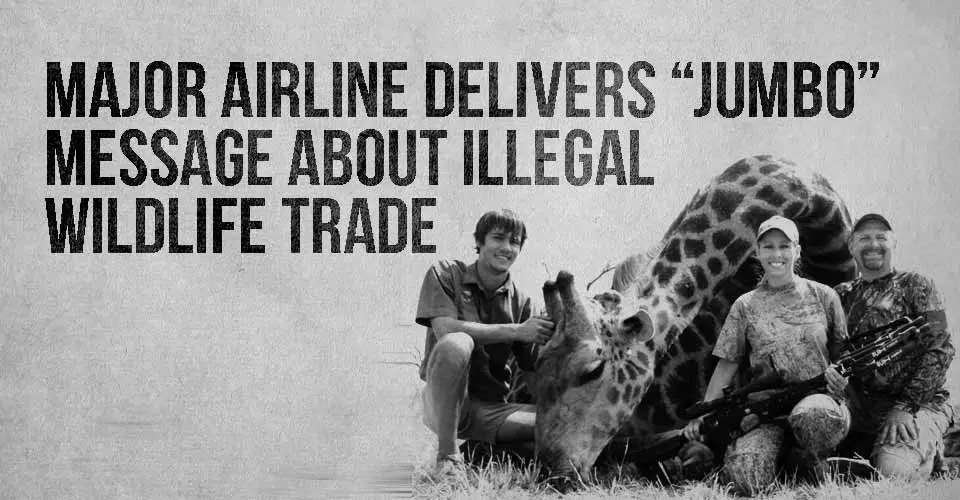 Major Airline Delivers "Jumbo" Message About Illegal Wildlife Trade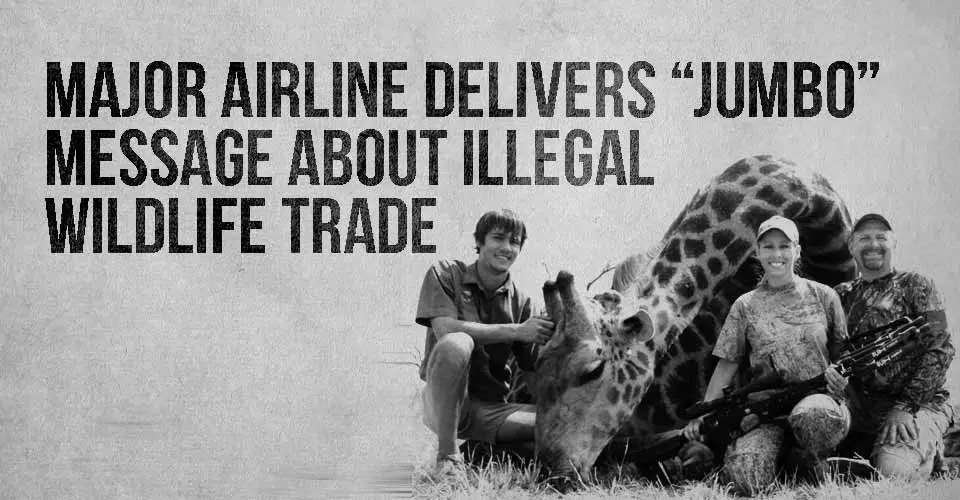 The international airline Emirates, out of Dubai, will release two massive A380 jets into the sky this week with a very important message concerning wildlife.
Each A380 jet has been graced with a special livery in support of United for Wildlife. The beautiful work, which you can view below, depicts the planet's most threatened wildlife due to poaching and illegal trade. Emirates hopes to raise awareness about these issues and is looking forward to continuing to collaborate with United for Wildlife.

Chair of the United for Wildlife Transport Taskforce, Lord Hague of Richmond had this to say, "This is more than just an environmental issue. The illegal wildlife trade is now recognized as a serious and organised transnational crime. It drives corruption, is linked to money laundering and can damage economic development in many of the world's poorest countries and communities."
The statistics are heartbreaking. South Africa alone had over 1000 rhinos poached in 2014, a 5880% increase since 2007. Every year, approximately 33,000 African elephants are killed by poachers. The pangolin, something most have never heard of, is the world's most-trafficked mammal. More than 1 million pangolins have been poached in the last decade.
President of Emirates Airline, Sir Tim Clark, said this in a recent statement, "Many animals, in particular African elephants, rhinos, tigers, and pangolins, are under extreme pressure because of an unprecedented spike in the illegal wildlife trade. The world is in a global poaching crisis, and everyone has to do their part to stop this, before it is too late. Emirates believes that the global transport industry, including airlines, can play a significant role to break the supply chain of illegal wildlife trade. And at Emirates, we are committing the resources to do our part."
Alongside their effort to raise awareness, Emirates will also be sharing information with passengers during their flights. The in-flight magazines will feature stories about wildlife protection, podcast interviews will be showcased, and wildlife films will be a part of the video selection.
The airline plans to start working with international organisations to train and better equip its ground and cargo staff to detect and deal with illegal wildlife products in transit. Emirates is one of the few airlines that has banned the shipment of hunting trophies.

While United for Wildlife has several big names in conservation by their side, there are other, smaller groups that have the same exact goal but with less funding. Sentinel is one of those groups. A small start-up out of Hoedspruit, South Africa, Sentinel has laid out a brilliant blueprint to support the anti-poaching industry and create jobs in Africa. Featured in TimeTech magazine,  Adam Chatterton, founder of Sentinel had this to say about his project:
"Together, my good friend and business partner, John Dixon and I created a concept that aims to support local communities through education, training and jobs, and at the same time improve greatly the security of our natural wildlife. On one hand we supply high-tech security measures and personnel, and on the other we integrate local communities into the protection and support of local wildlife by supporting them with the funds raised from it."
Emirates, United for Wildlife, Sentinel, and all the other wildlife conservation efforts that are trying to protect the lives of our planet's beautiful creatures have my utmost gratitude. Thank you for all that you do.


Written by Raven Fon