Jon Bon Jovi foundation donates $500,000 to house homeless veterans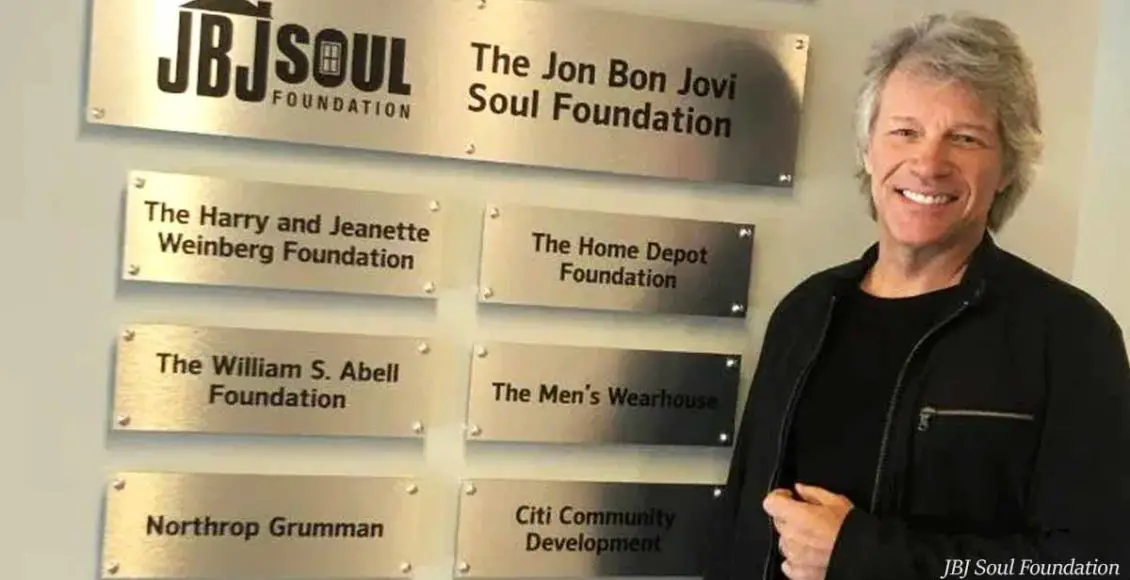 Jon Bon Jovi has done it again!
The legendary singer has proven once again that he has a heart of gold by putting smiles on the faces of those in need.
Reports say, his JBJ Soul Foundation has donated $500,000 for building a brand new apartment facility in Washington DC for homeless veterans.
Rockstar Jon Bon Jovi's foundation donates more than half a million dollars to homeless veterans facility @jaketapper reports https://t.co/ihT1pPcdWy pic.twitter.com/OCSHr62Pel

— The Lead CNN (@TheLeadCNN) November 8, 2019
In a CNN interview with Jake Tapper, the singer revealed his thoughts on the issue of struggling veterans, saying that they are often left to their own devices to deal with the PTSD developed during war days.
"Life as you knew it is going to be different, and sometimes, people need that extra help," he said.
Jon @BonJovi is honoring veterans and their service with his new song, "Unbroken" — and all proceeds from the song will go to a non-profit that provides service dogs to veterans in need. https://t.co/Y36mogr79r#VeteransDay #ThankYouForYourService pic.twitter.com/sQFrga3FGE

— CBS This Morning (@CBSThisMorning) November 11, 2019
The Washington apartments have been in the making for about 10 years.
Jon Bon Jovi's foundation also received help from nonprofit Help USA, whose aim is to combat the problem of homelessness in the United States.
The new facility will not just provide war veterans with cheap housing, but will also be offering various programs to help them get back on their feet.
And this isn't the first time Jon Bon Jovi has shown he has a heart of gold. 
Last year he opened a third Soul Kitchen restaurant to feed the poor and hungry.
"The Way To Feel Good Is To Do Good….Find Your Good and Do It" — Jon Bon Jovi @jonbonjovi #SundayThoughts #JBJSoulKitchen #Homeless https://t.co/ER9RB225EF pic.twitter.com/LjeP5Aellv

— Tiffani Bova #Sales #CX #GrowthIQ (@Tiffani_Bova) November 24, 2019
What are your thoughts on Jon Bon Jovi's incredible acts of generosity? Let us know by joining the conversation in the comments and please share this article if you've found it of value.