"I Don't Like Showing Off And Bragging": Dinner Lady Who Won £1.7m Lottery Jackpot Still Living Happily In Her Council House 18 Years Later
A woman who won £1.7 million on the National Lottery back in 2003 still lives in her old family council house and still works in a school as a dinner lady.
Despite her massive win, 51-year-old Trish Emson and her partner Graham Norton, 51, still live in their home in Rotherham, UK.
Rather than splashing her £1.7m ($2.3 million) on a fancy lifestyle, Ms. Emson has refused to let the money change her.
And the lottery cash was not even her biggest win…
A couple of weeks after she won the prize, Ms. Emson fell pregnant and eventually gave birth to her now 17-year-old boy, Benjamin, who is currently studying at a local comprehensive school.
In an interview with Mirror, the happy mother said:
"Being rich doesn't make you posh or a better person. I don't like showing off and bragging about money and I can't be posh anyway.

To look at me you wouldn't think I was a millionaire, but if I have to dress up I feel fake, I prefer my jeans.

We've been careful. I don't buy flash cars, I've got a Kia and I still shop in Primark. The best thing we bought was the caravan in Cleethorpes. It's a big un. Actually I've got two now.

I bought one for my family and friends, for when they come down."
The lucky winner said she has been on a few holiday trips around Europe and also took her mother on a cruise.
She said that she would have given all the money back in return for becoming a mother and starting a loving family.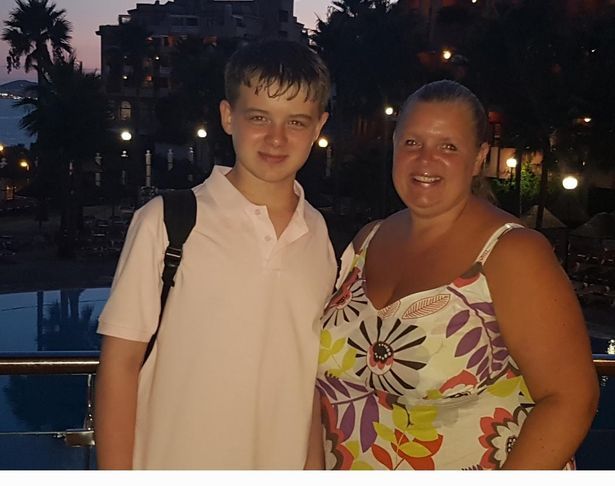 Ms. Emson also added that she and her partner were trying to have a child for nearly six years before she was finally able to get pregnant after her lottery win.
She said:
"I really believe it was thanks to winning the lottery that I did get pregnant. I had my mind on something else and it just happened."
What are your thoughts on this story? Let us know by joining the conversation in the comments and please share this article if you've enjoyed the read.