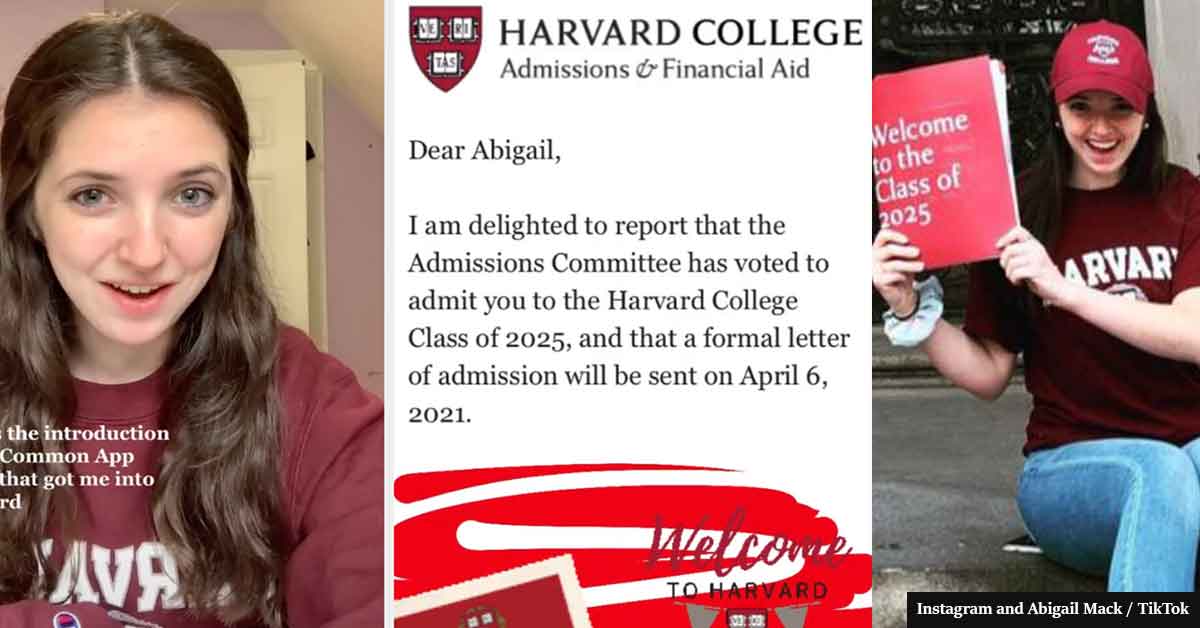 High school senior gets admitted to Harvard with a viral touching essay about losing her mom
This high school senior got into Harvard thanks to a touching essay about losing her mom.
Abigail Mack, 18, was admitted at Harvard after sending them a touching essay about the loss of her mother.
In the heartfelt essay, the student opened up about her grieving process and why she "hates" the letter "S". 
The promising young lady now pursues her three "paSSions" – theater, academics, and politics.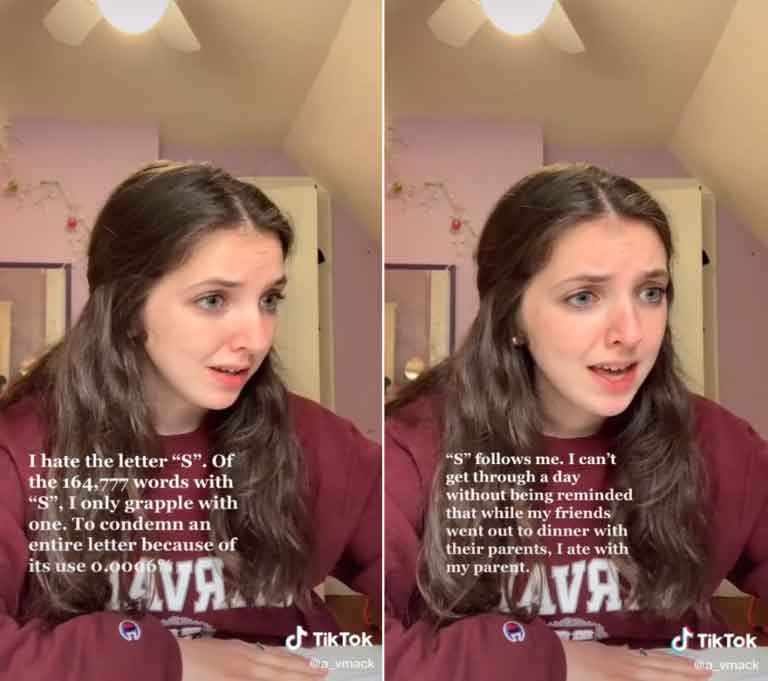 Abigail Mack, 18, from Massachusetts, just got into one of the most prestigious universities in the world. The high school senior was admitted to Harvard during the most competitive admission season of all time thanks to an emotional letter about her mother's passing.
As per Upworthy, Abigail stood out from the crowd after telling the story of how she was able to thrive in high school while struggling with the loss of her mom to cancer. Instead of boasting about her academic achievements in her admission essay, she decided to open up about her grieving process. Today, as her letter is going viral all over social media, the 18-year-old's message is touching the hearts of numerous people who know what it feels like to lose a loved one.
Abigail recently posted the opening of her Harvard letter on TikTok, gathering over 16 million views.
"I hate the letter 'S'."
The student's essay begins with an explanation of why she started "hating" the letter "S" after her mother's death.
"I hate the letter 'S'. Of the 164,777 words with 'S', I only grapple with one. To condemn an entire letter because of its use .0006 percent of the time sounds statistically absurd, but that one case changed 100% of my life. I used to have two parents, but now I have one, and the 'S' in 'parents' isn't going anywhere.

'S' follows me. I can't get through a day without being reminded that while my friends went out to dinner with their parents, I ate with my parent. As I write this essay, there is a blue line under the word 'parent' telling me to check my grammar; even Grammarly assumes that I should have parents, but cancer doesn't listen to edit suggestions."
Although Abigail admits she is not the only child who lost a parent to cancer, she notes: "The world isn't meant for this special case."
She continues:
"I couldn't fill the loss that 'S' left in my life, but I could at least make sure I didn't have to think about it. There were so many things in my life I couldn't control, so I controlled what I could — my schedule."
View this post on Instagram
Once the promising young girl decided to focus on her studies, she replaced the one "S" with two, as she began chasing her three "paSSions" – theater, academics, and politics.
"'S' got me moving, but it hasn't kept me going. I don't seek out sadness, so 'S' must stay on the sidelines, and until I am completely ready, motivation is more than enough for me."
While still trying to live with grief, Abigail was trying to keep herself busy, so she couldn't think of the letter "S." But when she finally found what keeps her moving, she was no longer afraid of this single letter.
She became passionate about theater from a very young age, as her mother had a dance studio, and her father, who still runs the studio, is a musician. What's more, she was the valedictorian of her school. As for her enthusiasm about politics, it began in the summer of 2020.
View this post on Instagram
In an interview with BuzzFeed, she shares:
"When the Black Lives Matter demonstrations were occurring this past summer, I realized how passionately I felt about politics. I knew that I could no longer stand idly by and watch as the world made leaps forward without me. I became a fellow on Senator Ed Markey's re-election campaign and also taught volunteers how to phone bank for Joe Biden's campaign. It was extremely gratifying to feel like my voice was being heard."
Although Abigail is still uncertain about the exact major she wants to pursue at Harvard, she plans to go for social sciences, the humanities, and possibly French.
When asked about what kind of advice she would give to future college applicants inspired by her story,  the young Harvard student said:
"Pour your passion, whatever it is, into every fiber of your application. Your college application is a culmination of everything you've done in high school. You've already put in the work, so the hardest part is done. Now, you just have to put pen to paper, share what you've accomplished, and, most importantly, illustrate how you plan to make a difference going forward in your own, unique way."