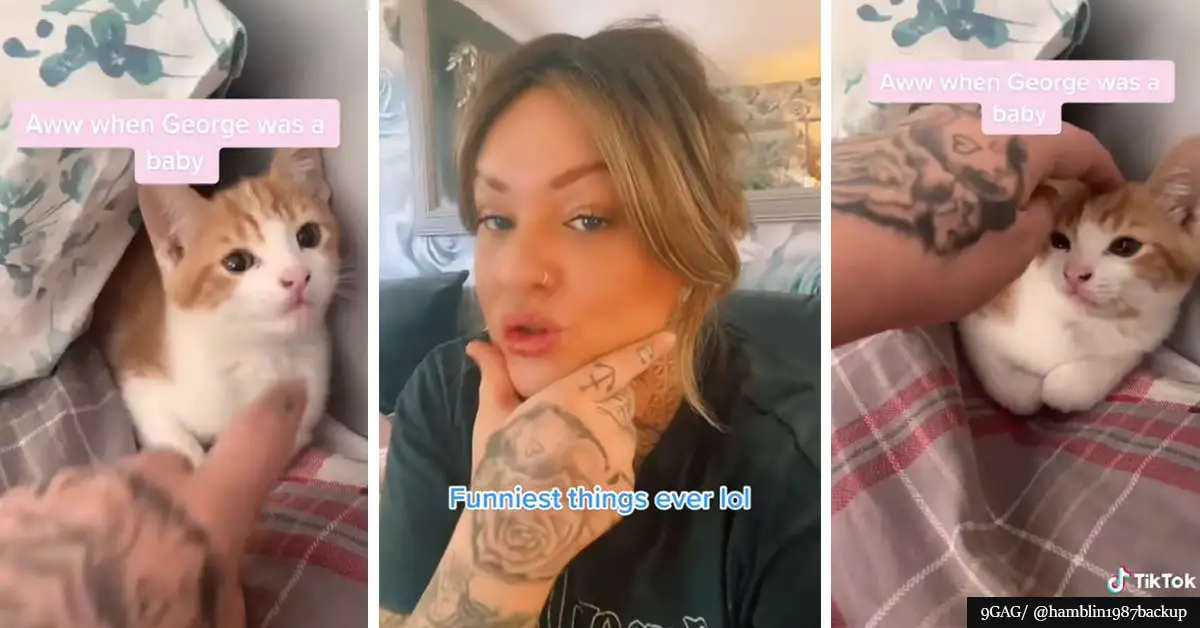 Someone called child social services concerned that a neighbor was yelling at her son George. Turned out George was a cat. A "fat, very greedy" cat.  
A woman, known on social media as Kayleigh, was baffled when she saw a child social service worker at her door. The agent was responding to a complaint from an anonymous neighbor who claimed she was constantly yelling at her son George, refusing to give him food, and telling him things like: "Go away! You've had enough."
However, the anonymous person who called child social services missed an important detail. George was actually the name of Kayleigh's cat.
In a now-viral TikTok video, the cat owner explains:
"She came in and sat down… anyway, I asked why and she said there was a call regarding my son called George. I said 'oh right', and she couldn't tell me who made the phone call.

'They always hear you telling your child that they're not allowed any more food and they've had enough meals today because you've already fed them and some shouting telling your child to 'go away, you've had enough' and so on."
When Kayleigh decided she had heard enough, she went to take the social worker upstairs and introduce her to her "son" George. She continues:
"So I go upstairs trying not to laugh, to then present her with my fat, ginger lifesize cat called George. The woman looked at me and was like, 'Is this a joke?' I said, 'Love, they should have called the RSPCA, not social services.'"
The TikToker concludes with a message for the person who called the wrong authorities:
"For the Karen who stuck her f**king nose in thinking I'm neglecting my child, George is actually a f**king cat, a very greedy f**king cat!"