Former gang member is now a TikTok sensation thanks to emotional videos of him singing to hospital patients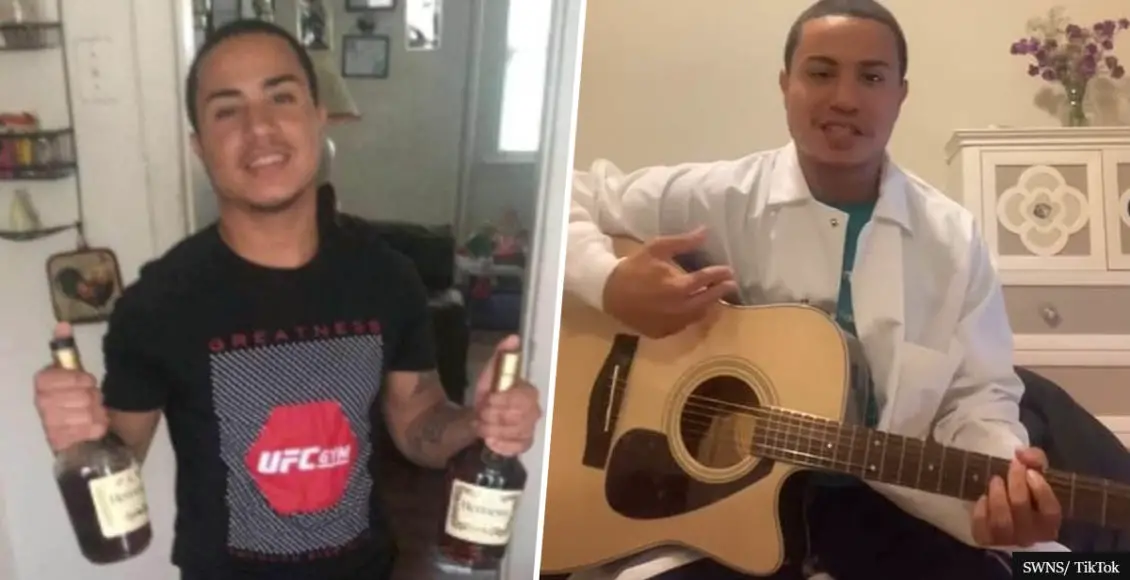 An ex-gang member from New Jersey has won the hearts of numerous social media users with his incredible talent for music. 
Enrique Rodriguez, 28, from New Jersey, has a Soprano-like history of crimes, dating back to 2009 when he got involved with gangs. His brother had just gone into prison, leaving Enrique in the search for "the wrong family."
Fortunately, his life changed entirely once he realized he was capable of so much more. Today, he works as a phlebotomist at Robert Wood Johnson University Hospital and has thousands of TikTok followers who admire his undeniable singing talent.
As per the Good News Network, Enrique shared he left behind his criminal past after turning to religion:
"I found God at an extremely troubling period in my life and he showed himself to me when I needed him most. I know that God wanted me to care for people just as he cared for me, and the hospital was the perfect place to do that."
Rodriguez, who was a "blood member," says that "the gang lifestyle is pure manipulation."
The 28-year-old phlebotomist explains:
"They make you feel like they care about you, that they've got your back that you're family; but all they do is use you so they don't have to get their hands dirty."
He admits his turning point came when he hurt the"wrong person" and a rival gang tried to take his mother's life away. Thankfully, they were arrested before harming her, which Enrique believes is down to God.
"I have done a lot of bad things and mixed with a lot of bad people. I'm just grateful God looked out for me and my family. He has given me the opportunity to start a new life, and music is a huge part of that."
The 28-year-old is working at the hospital since 2012. 
Initially, Rodriguez began working at the Robert Wood Johnson University Hospital as a housekeeper. However, after a year he completed training for a patient carer in the ICU.
As well as helping patients through his job, Enrique has found a way to lift their spirits emotionally. After discovering his affinity for music, the phlebotomist, who is also a self-taught piano and guitar player, started singing and playing for patients.
His admirable kindness and amazing talent are now viral after he started posting videos of him singing to patients on TikTok.
Rodriguez now plans to grow a bigger audience in a bid to spread love and positivity through his music. He shares:
"I love what I do and I believe my purpose in this world is to help other people. When I'm singing to these patients I can feel the connection we have and it's wonderful.

There was a time where I was singing to a patient in a coma and he woke up for the first time in weeks. It was a true miracle."