Emaciated Toddler In Viral Photo Has Transformed Into A Strong, Healthy Boy
This article contains images that some may find distressing.
Hope transformed from a starving, emaciated toddler to a strong, healthy boy. 
In January 2016, charity worker

Anja Ringgren Lovén

was photographed kneeling next to an emaciated child in Nigeria.
The little boy was abandoned by his family who accused him of being a "witch-child".
Hope was hospitalized and he was in critical condition for two weeks.
Anja commented on the boy's transformation as she said, "Hope is very healthy and loves to go to school."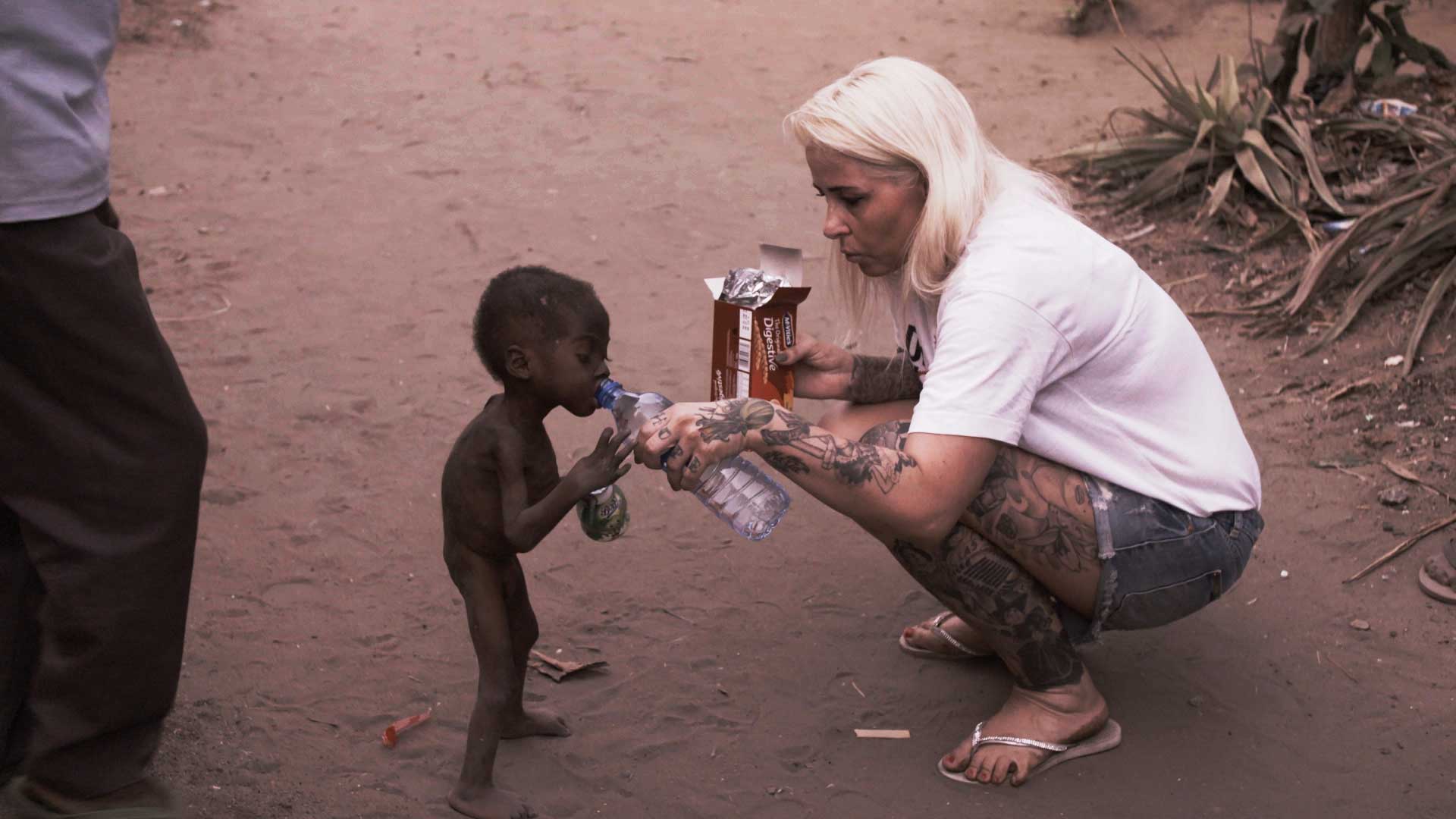 In January 2016,

Anja Ringgren Lovén

was photographed kneeling next to an abandoned toddler in Nigeria.
The heartbreaking photograph of Anja giving water and feeding the boy quickly went viral. According to The Independent, Anja adopted the boy. In a 2016 article, she commented on the photograph and her experience with Hope: "He was the size of a little baby, my whole body froze. I became a mother myself 20 months ago and I was thinking of my own son when I saw the boy. For me, it was clear at that moment that I would fight with all my strength for him to survive." The boy was hospitalized and was said to be in critical condition for two weeks.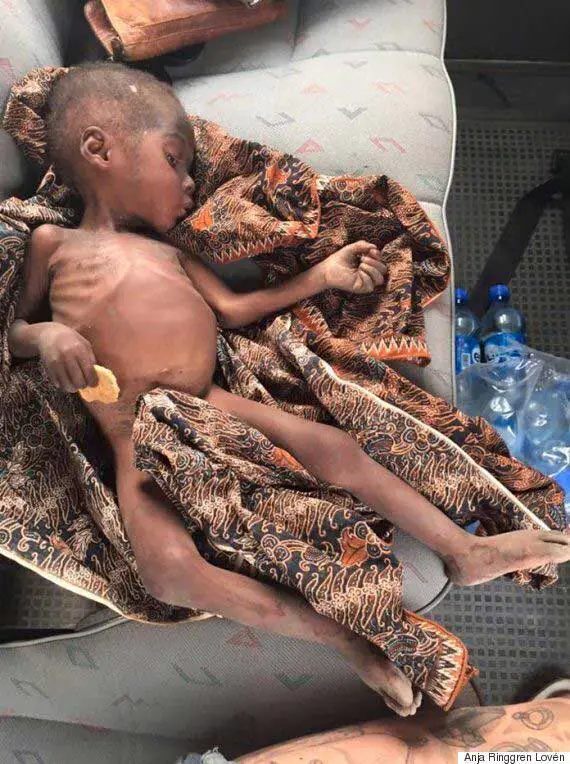 Hope had been abandoned by his family due to superstitions that he was a "witch-child."
Speaking to Huffington Post in 2016, Anja explained that many children in Nigeria are abandoned because of superstitions surrounding witchcraft. "I travelled alone to Nigeria where I met children who had been tortured and beaten almost to death because they were accused of being witches and therefore left alone on the street. What I saw were so barbaric and terrible and it left a deep impression on me. That's why I decided to sell everything I owned in Denmark to devote my time and life to help 'witch children' in Nigeria," she shared.
The stigmatization of children as witches began in the 1990s.
According to The Sun, superstitions regarding witchcraft are common in Nigeria. Taking this further, they often stem from issues surrounding death, illness, crop failures, unemployment, and infertility. While elderly women were accused of witchcraft before the 1990s, children have now become the targets of these beliefs.
When children are being tortured and abused and left alone on the street, it gives a child a lot of terrible trauma they carry around inside. Being rejected by your own family must be the loneliest feeling a child can experience, and I don't believe that anyone can imagine how that must feel like.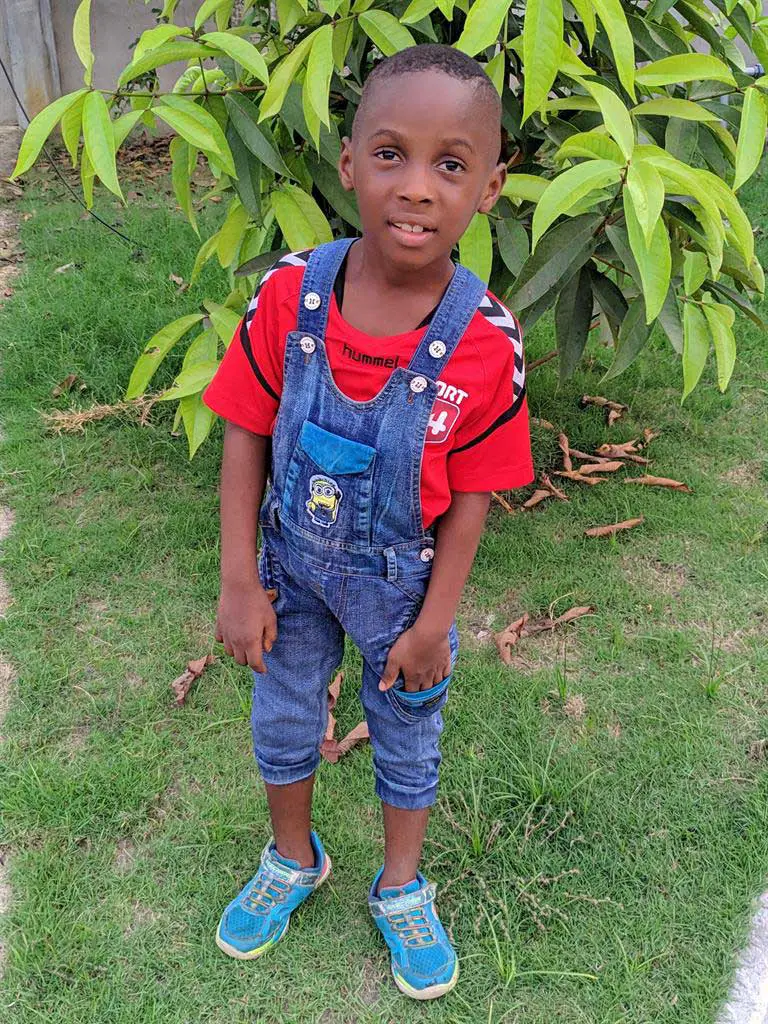 Now, Hope has transformed into a strong and healthy boy.
7-year-old Hope is currently living with Land of Hope, a charity founded by Anja. According to its website, Land of Hope is fighting "against the accusations made about children being witches, a menace which has led to the stigmatisation, torture, abandonment and killing of thousands of children in Nigeria." To date, the charity has rescued 77 children, including Hope who is now a strong and healthy boy. Anja shared that Hope often points to the 2016 photograph and smiles proudly as he knows how far he has come.

Hope is very healthy and loves to go to school. He is very intelligent and his passion is art and to be creative. He is extremely talented at art and many of his paintings have even been sold. We call him our little Picasso. 

Anja Ringgren Lovén