Designers created a unique chair for those who love to sit cross-legged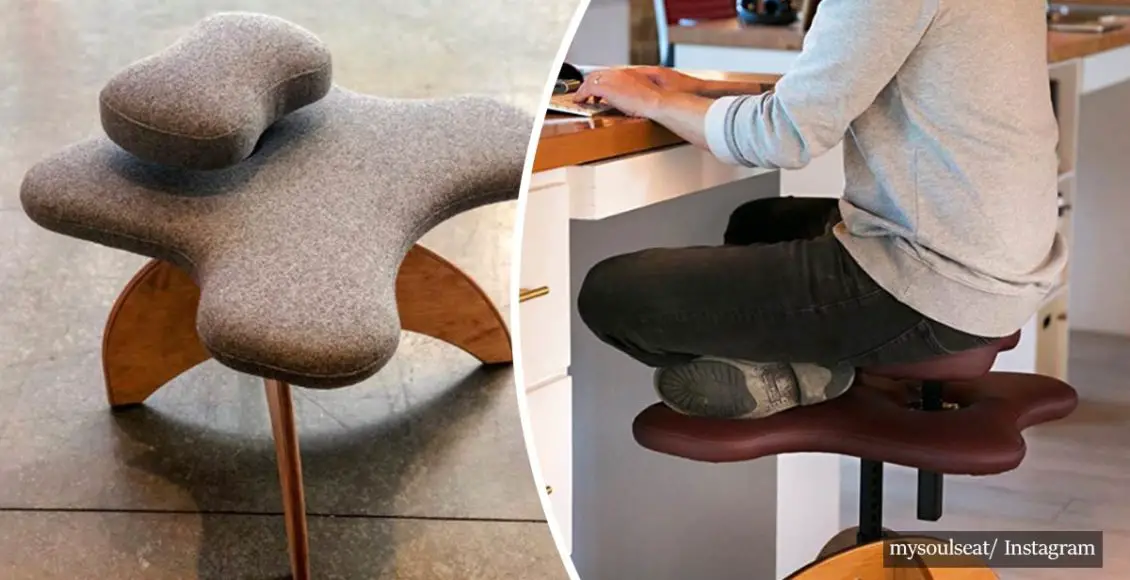 Imagine having an office chair that is not only absolutely comfortable but also backpain-free!
Well, you can stop daydreaming because now this is possible!
The American company Health By Design creates unique chairs designed for people who love to sit cross-legged at their desks.
This special chair, named Soul Seat, is definitely classified as a "Shut up and take my money" item.
It's not a secret that the cross-legged sitting position is common in millions of people around the world. Unfortunately, after a while, it may cause cramps and knee pain due to the restricted blood flow.
The people at Health By Design came up with an amazing idea.
Their designers created the extraordinary chair Soul Seat.
It has a top perch, which can be adjusted to different heights.
Moreover, it has a lower platform where you can fold or cross your legs as you please. Plus, you can detach the legs if you find the chair more comfortable without them.
As the company states in their Instagram account, they invent:
"Handcrafted furniture designed to add more movement to your busy workday and alleviate pain and muscle stiffness."
On their website, they tell the story of how this incredible idea struck the founder of the company. They also explain that the chair not only lets you sit cross-legged, but it also improves your posture. Besides, it frees you from the risk of cramps and back pain. Their exceptional product is so cutting-edge, it was registered with the US Patent Office.
"Designer and founder, Pack Matthews, was frustrated with how conventional ergonomic chairs left him in pain and offered no options for changing position while working at the computer. Collaborating with friends, a physical therapist, yoga instructors, fine woodworkers, and industrial engineers, Pack developed Health By Design's first product, the Soul Seat."
Pack Matthews, the founder of the company, was inspired to design the Soul Seat chair by the positive change in his posture due to his yoga classes.
He also designed a handcrafted floor desk for people who prefer to sit on the ground in whatever position they want to. Both products were a huge success.
According to the company, many customers have reported that the regular use of the Soul Seat helped them increase their focus and energy levels.
It has also improved their productivity, alleviated lower back pain and muscle stiffness, and strengthened their core muscles.
Wouldn't it be amazing to have one of these awesome chairs at your office?