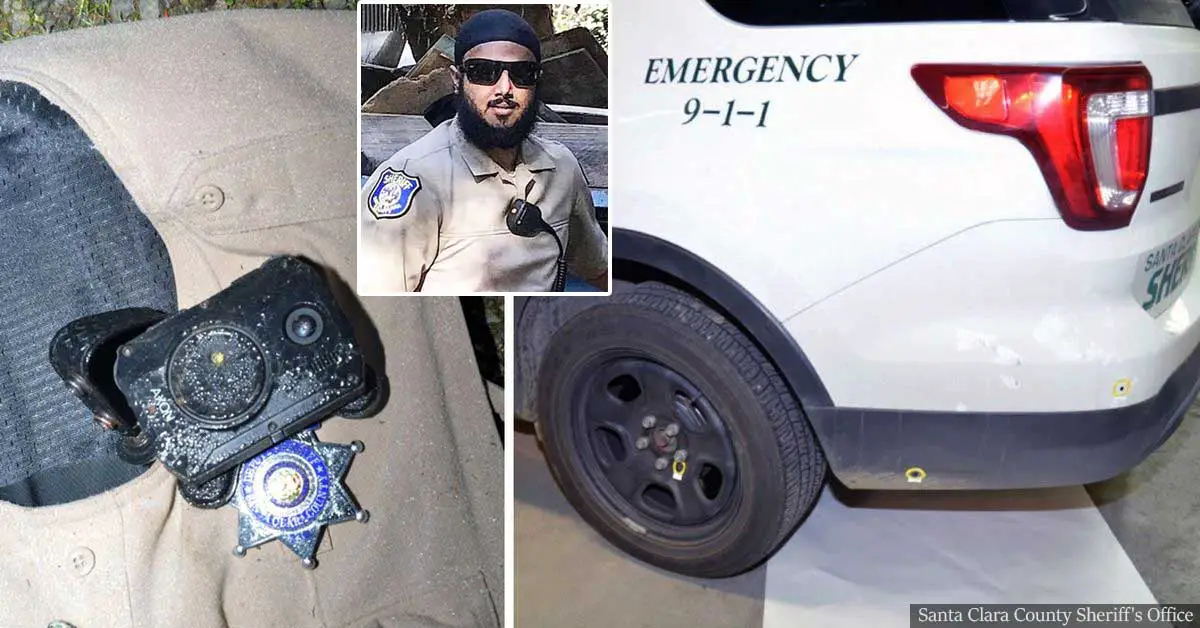 Deputy Charged With Staging 'Ambush' That Led to Manhunt
A County Sheriff's deputy from Santa Clara, California was charged with staging an ambush in which he said he was gunned down by someone in a passing car as he stood on a road.
Officers were not able to find any serious injuries on 27-year-old Deputy Sunkhdeep Gill, who has been working for the Sheriff's office since 2016. It seemed he had been hit with only one bullet, and in a surprising spot – his bodycam, which was broken in the process. The incident triggered a manhunt for the suspect.
But Gill's story started to crumble apart upon further investigation, and he is now being charged with felony vandalism and falsely reporting a crime, a misdemeanor.
If convicted, Gill will be facing prison time.
Below is a statement provided by Santa Clara County District Attorney Jeff Rosen:
"This case is bewildering and deeply disappointing.

Deputy Gill's actions abused the trust of his fellow officers and diverted public safety resources away from protecting the community to investigate a made-up crime."
At around 10:32 pm, on January 31, 2020, Gill pressed the emergency button on his police radio and shouted "Shots fired! Shots fired!" Police response came from San Jose, Morgan hill as well as from the Sheriff's Office, and the Gilroy police department.
Gill told the first responder that he had parked on the side of the road to urinate during a routine patrol. While walking back towards the driver side of his vehicle he was shot by a passenger in a silver sedan that had its lights turned off as it was coming towards him. He said he fired two bullets in an attempt to hit the car, which kept on driving towards Uvas Road.
The investigation found evidence, which included ballistics, that hinted at serious inconsistencies with Gill's story, authorities said. 
For KTVU FOX 2 San Francisco's report on the story, please see the video below.
What are your thoughts on this story? Let us know by joining the conversation in the comments and please share this article if you've found it of value.