Prepare to be both disturbed and absolutely amazed by this dad's talent!
Tom Curtis, a father of two boys, is making the Internet a better place by showing us all what would happen if kids' drawings were real.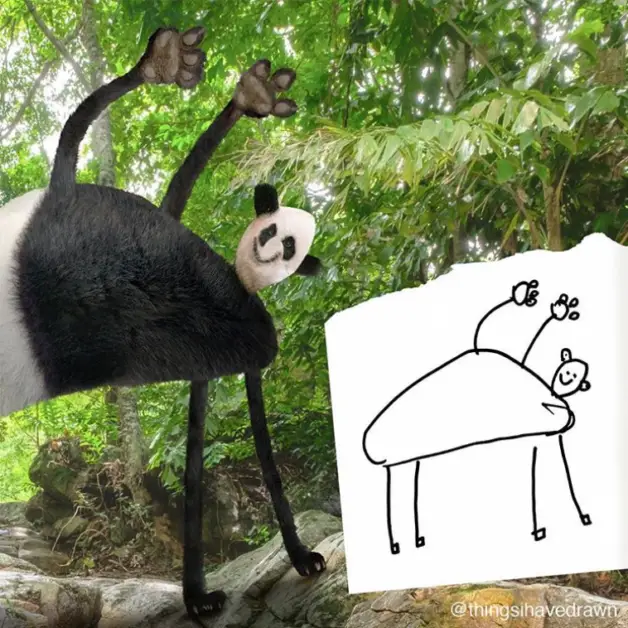 The creative dad runs the popular Instagram page 'Things I have drawn'. There, Tom posts the most bizarre and awesome drawings he turned into reality with his outstanding photoshop skills. Presently, the account has over 750k followers.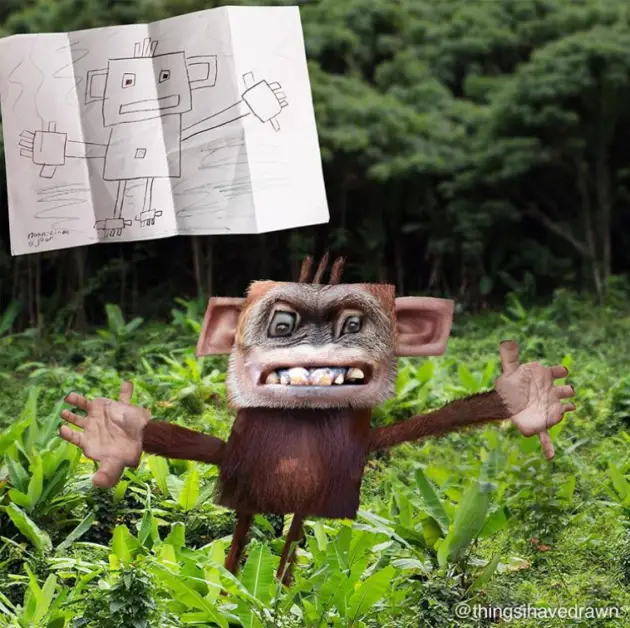 Tom's children, Dom and Al, have the amazing opportunity to see what the world would look like if their drawings and those of other kids come to life. The results are incredibly hilarious!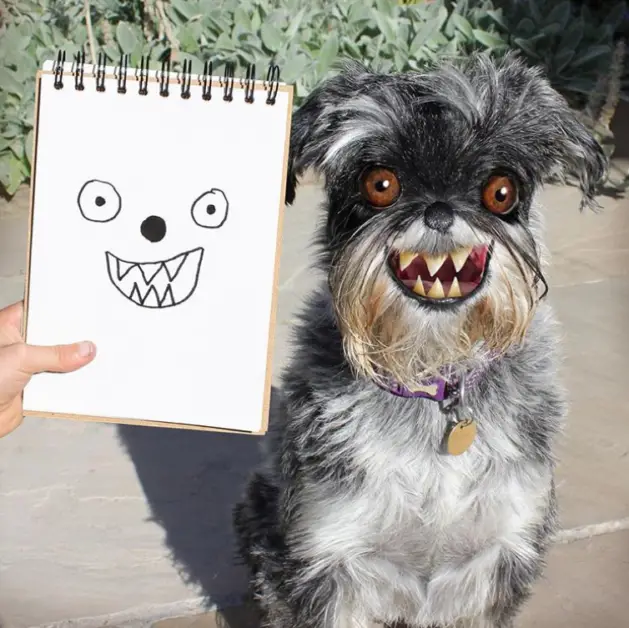 In an interview with Bored Panda, Mr. Curtis shares:
"Dom and Al are 11 and 9 now, so I can't really use their recent drawings because they're a bit too sophisticated and have lost much of their naivety. Luckily, I've still got quite a few of their old ones stored away."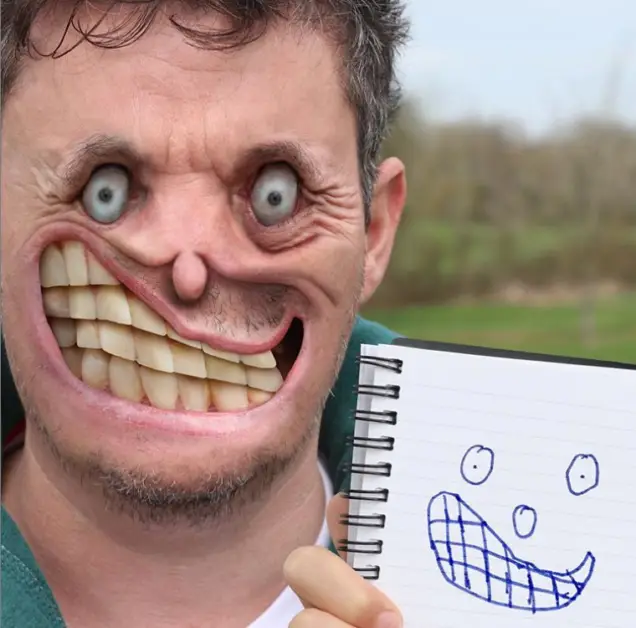 When asked about how long it takes him to finish a picture, Tom said the process varies, depending on the subject, the texture, and the details. However, generally speaking, he says that it takes him an average of 10 hours per image.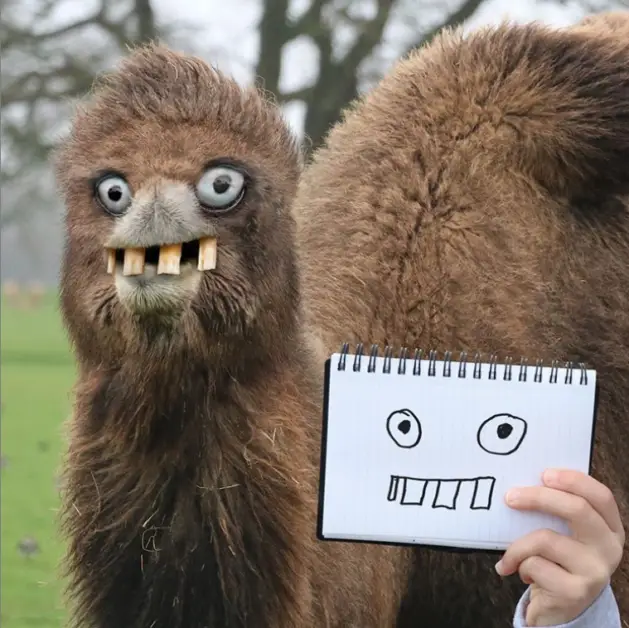 It all started when Tom saw his older son Dom, drew a picture of a weird looking animal.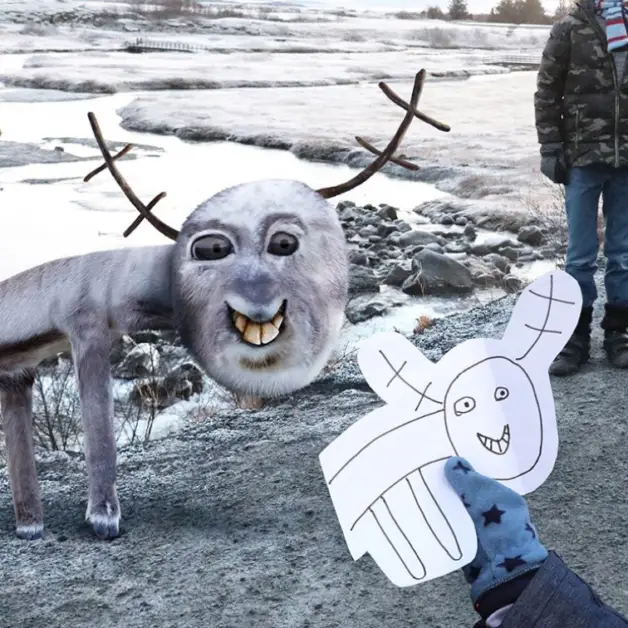 He noticed that his boy, just like most kids, draws the eyes and mouth of the animal on the same side of its head. Mr. Curtis told PopSugar:
"The thought crossed my mind that maybe it was us adults not looking at the world correctly and that maybe the kids had it right. So I decided to take to Photoshop and reimagine animals, faces, vehicles, and objects just like kids had drawn them."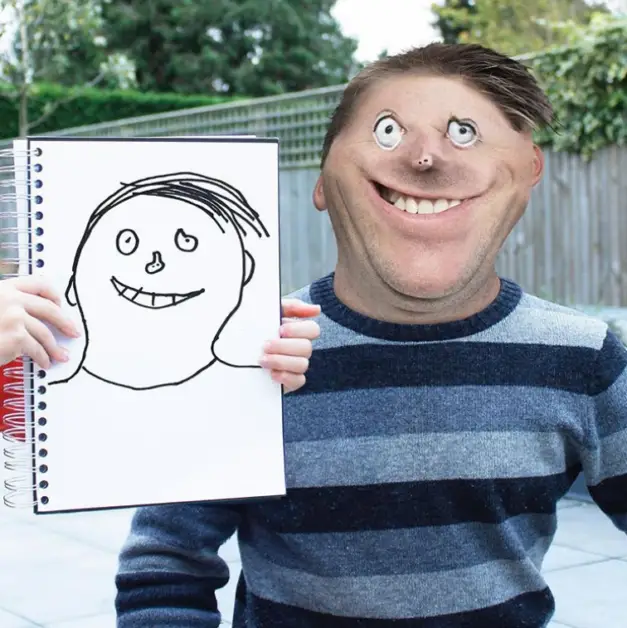 Recently, 9GAG has also posted some of Tom's weirdly hilarious creations.
What's more, the awfully inventive dad has also published a book called 'Things I Have Drawn: At the Zoo' including an awesome collection of some of the most freakishly looking animal drawings.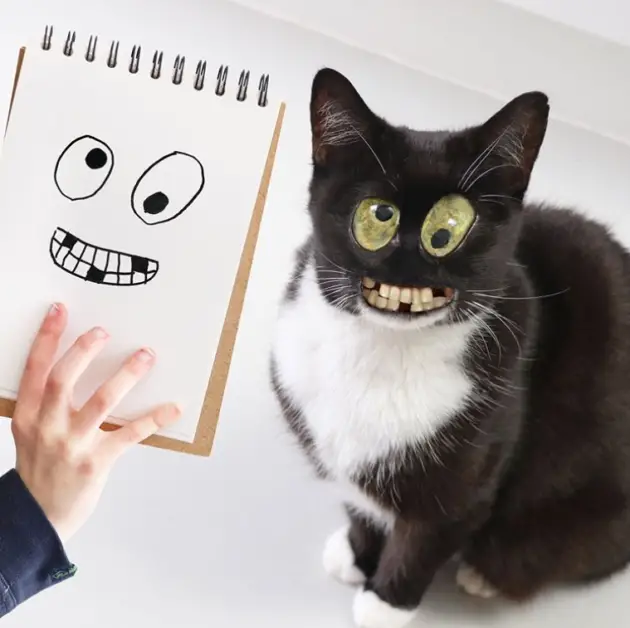 Now, as Tom's kids are a little older than when he first started turning their drawings into disturbing masterpieces, he also recreates other children's sketches.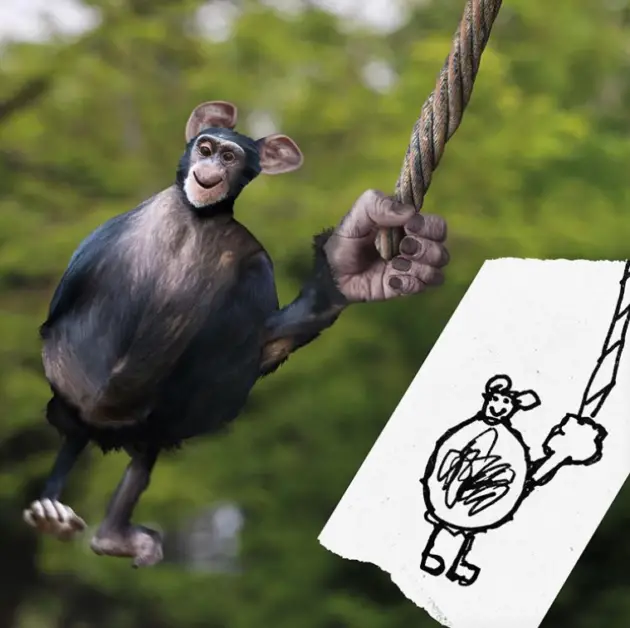 The number of submissions he gets from other kids' parents varies:
"It's completely dependent on what's happening on Instagram at that time. We recently had a big spike in followers and were getting well over 50 drawings sent to us a week, but now it's settled down to a few per day."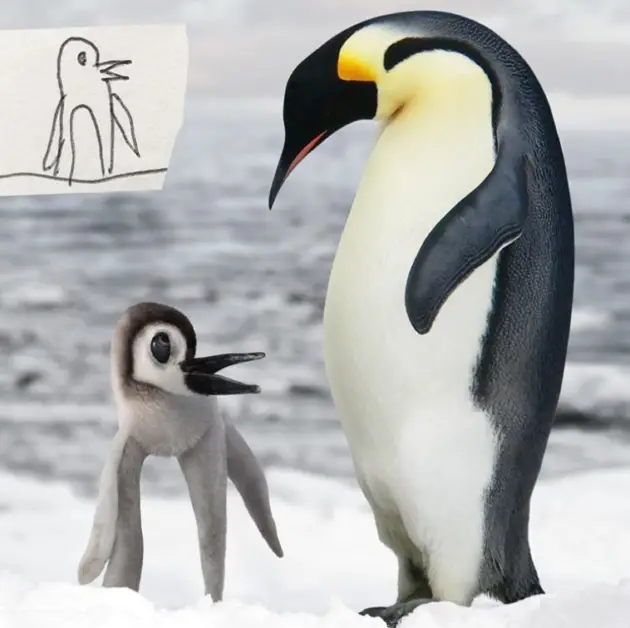 If you want your child's drawing to become a part of Tom's extraordinary creations, all you need to do is DM him, and you might just get lucky.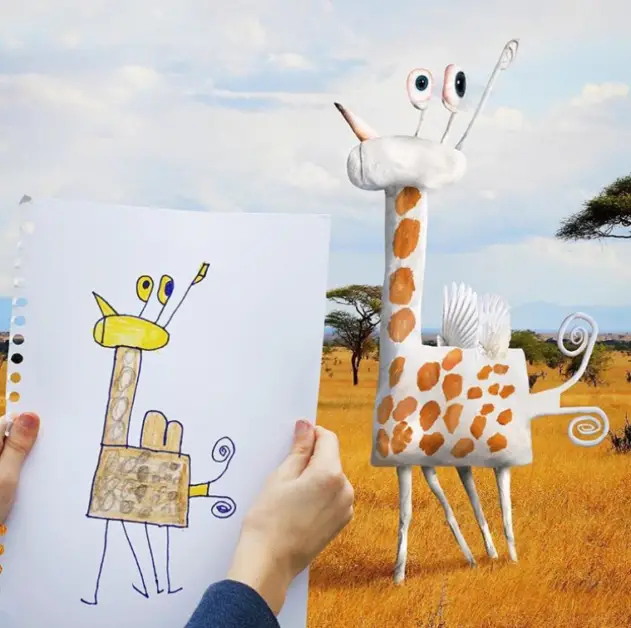 What do you think of this dad's disturbingly realistic remakes of children's drawings? Let us know in the comment section!