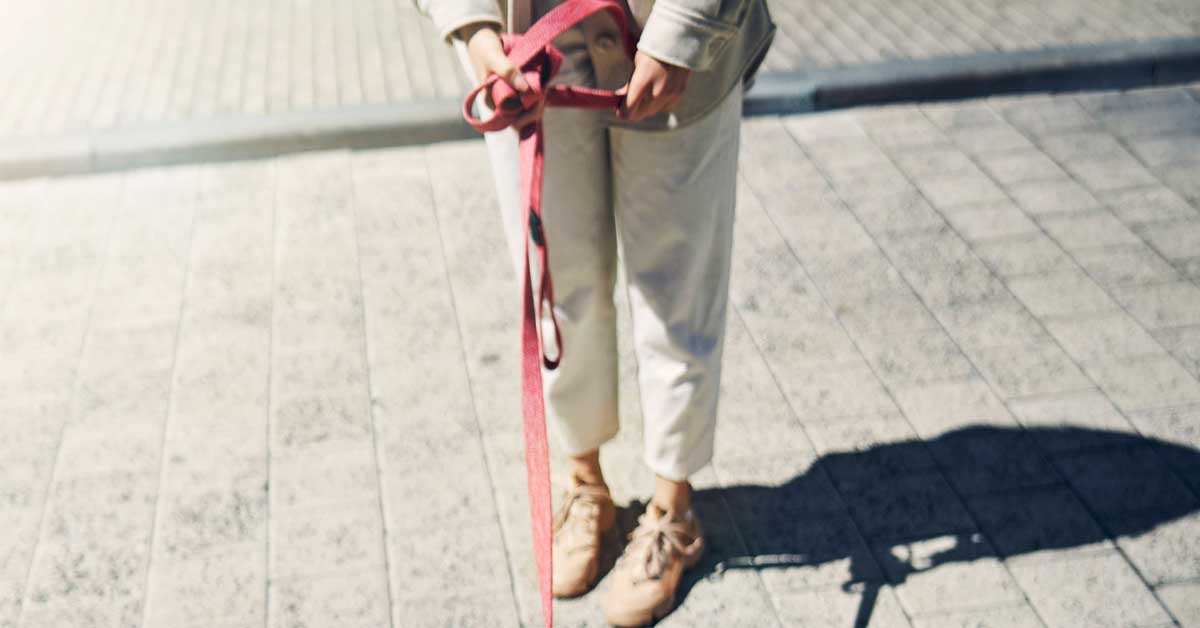 Quebec, Canada: A couple was fined for breaking lockdown rules. However, the woman insisted she was only walking her dog… and then it turned out her "dog" was actually her husband.
Officers saw the two, who live in Sherbrooke city, at about 9 in the evening on January 9, just hours after the new Covid-19 lockdown rules kicked in.
Quebec has a nightly curfew between 8 pm to 5 am.
The couple told the police they've been abiding by the pet rules – walking a dog near your own home is one of the valid reasons for being outside after hours.
The woman said she was just "walking her husband on a leash."
Isabelle Gendron from the Sherbrooke Police Department said that the two "did not co-operate with the police at all." They were fined a whopping $1500 each by the cops for violating the rules.
When asked questions by the police, the couple said they had no problem with being fined and that they were following the rules.
Canada: Woman puts husband on a leash like a dog, 'walks' him to evade curfew ruleshttps://t.co/BS9vcXmzMf

— OpIndia.com (@OpIndia_com) January 13, 2021
And they aren't the only ones who've been violating the curfew in the area.
During the first weekend after the new rules were brought out, officers issued 750 tickets – with fines worth thousands of dollars – to those who were caught breaking curfew hours.
Quebec's premier François Legault told locals to respect social distancing guidelines.
"I know it's difficult, but Quebeckers are able to work as a team when necessary," he said.
Authorities said the situation in the city of Montreal was truly critical, and that hospitals are getting to a  point where they will no longer be able to care for all patients.
The country has become incredibly strict with regards to its policies after seeing a sharp rise in coronavirus infections. Currently, there are around 700,000 cases since the start of the pandemic.
What are your thoughts on this hilarious story? Let us know by joining the conversation in the comments and please share if you've enjoyed the read.