Coronavirus survivors develop antibodies that 'attack healthy tissues' and may trigger 'long-covid'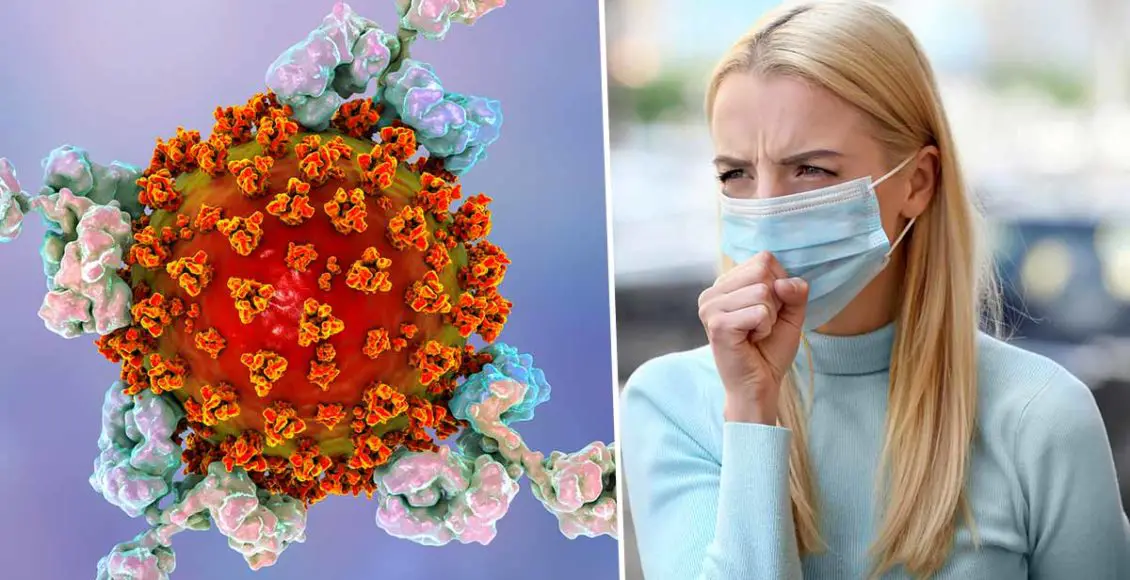 COVID-19 survivors develop 'autoantibodies' which trigger 'long-haulers' lingering symptoms, researchers imply. 
Researchers found that some COVID-19 survivors develop 'autoantibodies' that trigger lingering symptoms months after they have been discharged.
There is a distressing possibility that the so-called 'long-covid' may not be curable.
The scientists are working on indicating the exact cause of the emerging of these antibodies, in order to develop efficient treatments. 
According to Emory University scientists, the 'autoantibodies' are similar to the autoimmune responses seen in diseases like lupus, some forms of hepatitis, and rheumatoid arthritis. The experts have found that in some cases, they attack healthy tissues, Daily Mail reports.
What is more, the researchers infer that if coronavirus' autoantibodies follow the suit of these conditions, 'long-covid' may not be curable. However, they are hopeful that their findings will win them some time and will help them identify the kinds of people who develop such antibodies. Therefore, they would be able to come up with efficient treatments for this new-found condition.
Emory University scientists say that the number of coronavirus survivors suffering 'long-covid' is hard to determine but ever-growing.
A study analyzing a group of UK coronavirus survivors found that around 74% of the participants were still suffering lingering symptoms months after being discharged. According to other studies, the number is one in 10. Data shows that some of the people developing such antibodies were in significantly good health before contracting the virus.
Researchers have examined genetics as a potential explanation for these long-lingering symptoms. However, the Emory team traced a correlation between the immune overreaction seen during the course of illness with COVID-19, the pattern of 'flare-ups', and other non-infectious diseases.
Furthermore, they had noticed that some of the immune proteins and cells in COVID-19 patients' blood suggested misdirected antibody attacks.
Dr. Marion Pepper, an immunologist at the University of Washington in Seattle, told the New York Times:
"Anytime you have that combination of inflammation and cell death, there is the potential for autoimmune disease and autoantibodies, more importantly, to emerge." 
To test their theory, the experts established a series of blood tests on 52 discharged coronavirus patients.
The participants in the examination were former COVID-19 patients who had been 'severely' or 'critically' ill. Their results showed that:
44% of the group had autoantibodies that react to bits of human DNA.
Among the top half of the most seriously ill patients, more than 70% had autoantibodies against one of the targets tested.
Some of the patients had antibodies against a protein called 'rheumatoid factor' and others that help with blood clotting.
These outcomes could well explain both the inflammation and cardiovascular issues seen in many long-haulers.
Unfortunately, since antibodies formed against coronavirus have been shown to dim with time, this may indicate that protection against reinfection does too. Nevertheless, it is still unclear whether autoantibodies likewise wane over time.
As per Ann Marshak-Rothstein, an immunologist and lupus expert at the University of Massachusetts, if the autoantibodies do turn out to be long-lasting, they may result in persistent, even lifelong, problems for COVID-19 survivors. Giving the lupus condition as an example, she notes:
"You never really cure lupus — they have flares, and they get better and they have flares again. And that may have something to do with autoantibody memory."
Explaining there is still a lot of work to be done before making final conclusions, Dr. Pepper adds:
"It's going to take a little bit of time to understand if this is something that's going to lead to downstream pathology."