Child sexual abuse is trending upwards during the coronavirus lockdown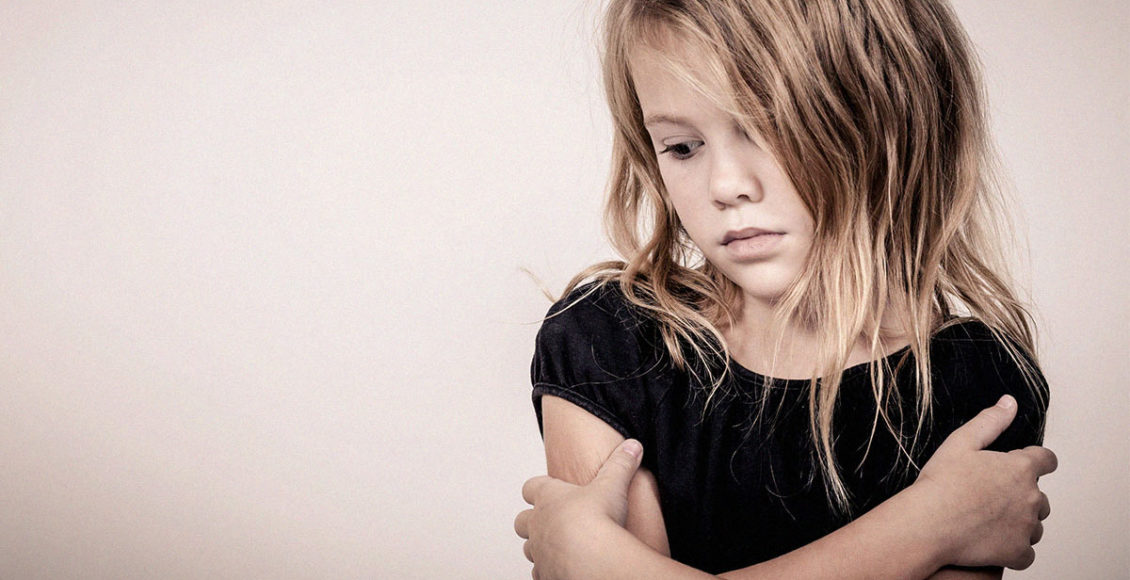 The new stay-at-home orders due to the coronavirus outbreak have been reportedly put children at a high risk of sexual abuse.
Millions of people have been self-isolating at home as a main precaution to prevent themselves from possible COVID-19 infection. Unfortunately, for many of the most vulnerable amongst us, the children, their home may be the last place they feel safe at due to domestic violence and abuse. Child advocates told HuffPost that the coronavirus crisis has posed an acute risk of sexual abuse to children.
RAINN, the Rape, Abuse and Incest National Network, has noticed that since March, there is a sharp increase in minors reporting sexual violence, as reported by The Mind Unleashed.
This horrifying discovery coincides with the period most states implemented the new stay-at-home orders. The president of RAINN, Scott Berkowitz, said:
"Last month, for the first time ever, a majority of RAINN's sexual abuse hotline users were minors."
The problem occurs, as children who rely on other adults outside their family to protect them from possible domestic abuse cannot reach out to them now due to the strict quarantine restrictions.
Berkowitz explains:
"So many minors are now locked at home with their abuser, in the same house. The safety net that they had ― the parents and teachers and coaches that they would see every day who were likely the first people to notice signs of abuse ― children no longer have contact with those people right now."
In March, over half of the people seeking help from RAINN's hotline were under the age of 18. What's more, 67% of the minors accused a family member of sexually assaulting, while 79% of that group were currently living with the violator. The national network fears that cases of child sexual abuse will continue rising as people are now staying home due to the coronavirus isolation.
#DoDSafeHelpline supports survivors of sexual assault in the DoD community today and every day. Connect with Safe Helpline anytime, anywhere at https://t.co/svDMXfqd8S or 877-995-5247 #SAAPM2020 pic.twitter.com/D76nFJ4z2k

— RAINN (@RAINN) April 8, 2020
Most cases of child sexual abuse are committed by the hands of someone close to the kids.
As the majority of abusers are older relatives or adults, some of them are other children. According to Dr. Janet Rosenzweig, the executive director of the American Professional Society on the Abuse of Children (APSAC), siblings and cousins can also be in the role of the violator. Rosenzweig said:
"By now, people have all heard about the pedophiles that groom children and that's a very true way to describe adult offenders. But with kids, it's usually predicated by sexual arousal meeting poor impulse control, and an opportunity."
As parents are usually busy with their online meetings and other home office tasks, potentially abusive minors can often be put in charge of taking care of their younger peers.
On April 7th, an urgent appeal for governments across the world to safeguard the welfare of children was issued by experts from the United Nations. They plead the authorities to consider those vulnerable to violence, sexual abuse, trafficking, and exploitation amid the coronavirus pandemic.
Children may be at higher risk of abuse during #coronavirus lockdowns, say independent @UN experts CC: @UN_SPExperts https://t.co/niLejOeIfo

— UN News (@UN_News_Centre) April 8, 2020
Maud de Boer-Buquicchio, Special Rapporteur on the sale and sexual exploitation of children, said in a statement:
"Globally, confinement measures and the disrupted provision of already limited child protection services exacerbate the vulnerability of children living in psychiatric and social care institutions, orphanages, refugee camps, immigration detention centers and other closed facilities."
Moreover, as almost every contact with other people, work and schooling, for example, is done online, UN experts warn against online pedophilia.
They believe this serious problem requires collaboration between law enforcement and private companies. The experts are certain:
"We should all make significant efforts to support frontline operators in the child protection services, neighborhood and community watchdogs and law enforcement."
Q3. Why is it important to use the term "child sexual abuse material" and not "child pornography"? #NCAPM

— NCMEC (@MissingKids) April 6, 2020
Amid the current chaos caused by the COVID-19 pandemic, child protection services have largely been disrupted and there is very little consistency on a state-to-state level, according to APSAC. Advocates are now hoping to include provisions that specifically address child protection needs in the next Coronavirus Aid, Relief, and Economic Security (CARES) Act.
The director of public policy and advocacy for the organization Futures Without Violence, Kiersten Stewart, said:
"Additional resources to help vulnerable children and families is our number one ask for the next CARES bill."
According to Stewart, there was a misleading belief that if only job loss and health care are being handled, it would solve all of the potential child abuse issues, 'and that's just not true'.
A4: RAINN has info for parents on warning signs, starting the sexual abuse conversation with children, and more: https://t.co/p9aejqprRr

We also developed comics especially for children: https://t.co/d2ikrUqiDd #NCAPM #SAAPM https://t.co/PF1yp2SblK pic.twitter.com/cIKuxAcL5G

— RAINN (@RAINN) April 6, 2020
Meanwhile, Rosenzweig, APSAC's director, emphasizes the need for mentally healthy adults to play a positive role in the lives of the children they are close to. She believes that keeping in touch with those kids, even on FaceTime, will have a positive impact on their lives.