A champion gymnast who also has down syndrome is taking the world by storm with her modeling career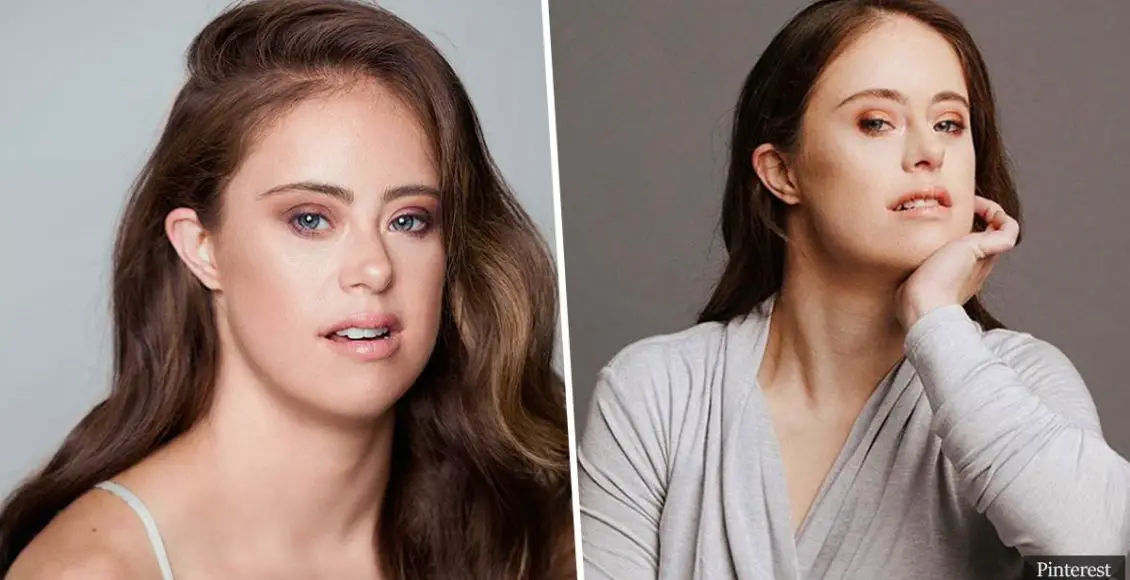 For so many years we have been conditioned to think that beauty looks a certain way and that if you don't have what the rest of the world considers to be beautiful then you aren't beautiful.
The truth is, we have been lied to, flaws and imperfections are not only beautiful, they unique and should be celebrated in the same way conventional beauty is celebrated.
Chelsea Werner is a 25-year-old champion gymnast who was born with down syndrome, which is a chromosomal defect that slows the physiological and intellectual development within the person who has it.
Most people born with down syndrome have trouble building muscle strength, so at the age of four Chelsea's parents enrolled her in gymnastics. Over the years she showed remarkable talent which lead her to win four Olympic gymnastic championship gold medals and won the title of Defending World Champion twice. She believes that achieving these titles and awards through learning resilience with gymnastics has helped her gain confidence in the way she reacts with the world.
In an email she sent to Aplus she wrote; "I don't think people with Down syndrome are represented enough. The more we are represented, the more people will see how capable we are." She believes that the world continues to be inspired by the accomplishments of people with down syndrome, and that by following her passion she will inspire other people with defects to achieve their goals and dreams.
Chelsea's Discovery And Recruitment By We Speak
In 2017 Chelsea was recruited by a modeling scouts for agency an called We Speak, an international fashion and modeling agency aimed at encouraging all kinds of people to love their bodies despite flaws and defects. This has helped her become a voice for all down syndrome people around the world. 
Before being recruited by We Speak Chelsea had sent several applications to various modeling agencies, all were rejected, the reason being because down syndrome people don't have a place in the conventional modeling world. Chelsea and her parents weren't put off by the initial reactions because they believed that she could accomplish anything, including being a model.
In an interview with Aplus.com, CEO and founder of We Speak, Briauna Mariah stated how she was immediately enthralled by Chelsea's beauty and potential. "I saw Chelsea's potential to thrive in this industry and immediately reached out. It's important that women feel represented in the industry."
Her Progress In The Industry
Since being recruited she has received nothing but positive feedback from her fans world wide, they love her and what she stands for and can't wait to see her new photo shoots.
Chelsea hopes that her modeling career will be a source of inspiration to all those who believe they can't achieve the impossible due to not fitting in with society's idea of beauty. She believes that everybody, whether they were born with defects or mental and physical conditions should have a chance at reaching their dreams.
She has become such a pillar and inspiration for not only children and youngsters but for parents too. They see all that she has achieved and push their kids to follow in her footsteps by never giving up.
Its people like Chelsea and Madeline Stuart who are breaking down the walls of what society has considered to be beautiful and are laying down the stepping stones for people who have birth defects and disabilities to realize that they too can achieve anything they put their mind to.
"Everyone is beautiful in their own way."

Chelsea Werner