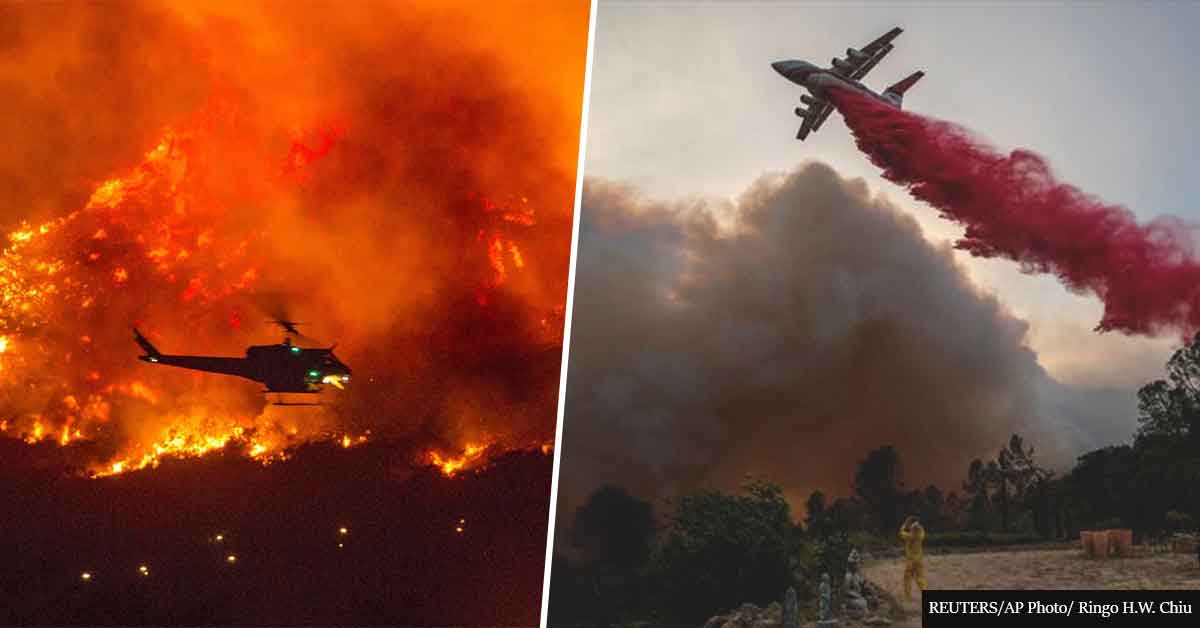 California couple whose GENDER REVEAL sparked deadly wildfire charged with involuntary manslaughter
A couple has been charged in connection to the deadly fire that wreaked havoc in California last September.
A man and a woman whose gender reveal party ignited the El Dorado Fire that killed a firefighter in 2020 have been charged with involuntary manslaughter, authorities said.
Refugio Manuel Jimenez Jr. and Angela Renee Jimenez pleaded not guilty to charges on the wildfire, San Bernardino County District Attorney Jason Anderson told the press earlier this week.
Couple charged over deadly California wildfire sparked by their gender reveal party-that resulted in Firefighter Deathhttps://t.co/mBvQZMiImQ @NFFF_News @IAFC_SHS @IAFC_WFP #wildland #lodd #eldoradofire #rip pic.twitter.com/9OuETFiryb

— FirefighterCloseCall (@TheSecretList) July 21, 2021
Among the numerous charges are a felony count of involuntary manslaughter and other felony and misdemeanor counts related to the incident.
The catastrophic September 5 wildfire was started when the parents and their children held a baby gender reveal ceremony at El Dorado Ranch Park in Yucaipa, San Bernardino Mountains.
A pyrotechnic device was used in a field and immediately set dry grass on fire. The parents panicked and tried to use bottled water to extinguish the fire before calling 911, according to authorities.
Refugio and Angelina Jimenez, the couple that started El Dorado fire with a gender reveal smoke bomb in Yucaipa, that killed Big Bear Hot Shot Crew Boss Charles Morton were charged today.
They face 30 counts among them involuntary manslaughter. pic.twitter.com/y6yOFFH6En

— Kitty Alvarado NBC (@HeyKitty) July 21, 2021
The fire was spread by powerful winds and reached a 75-mile radius on national forest land.
On September 17, the fire captured an area where emergency teams were doing their best to combat the spread. It killed Charles Morton, 39, leader of the elite Big Bear Interagency Hotshot Squad. He had worked as a firefighter for 18 years, mostly for the United States Forest Service.
Rest In Peace firefighter Charles Morton.

— Daft Punk is Voting at My House (@_march4justice_) July 21, 2021
The inferno injured 13 people and hundreds of others were evacuated from the lands.
The fire also destroyed 5 homes, 15 other buildings and blackened around 36 square miles of land before being contained on November 16.
The parents were released on their own recognizance pending a September 15 court date. They could face up to 20 years behind bars.
What are your thoughts on this story? Let us know by joining the conversation in the comments and please share if you've found this article of value.