Bearded woman opens up about her journey to embracing facial hair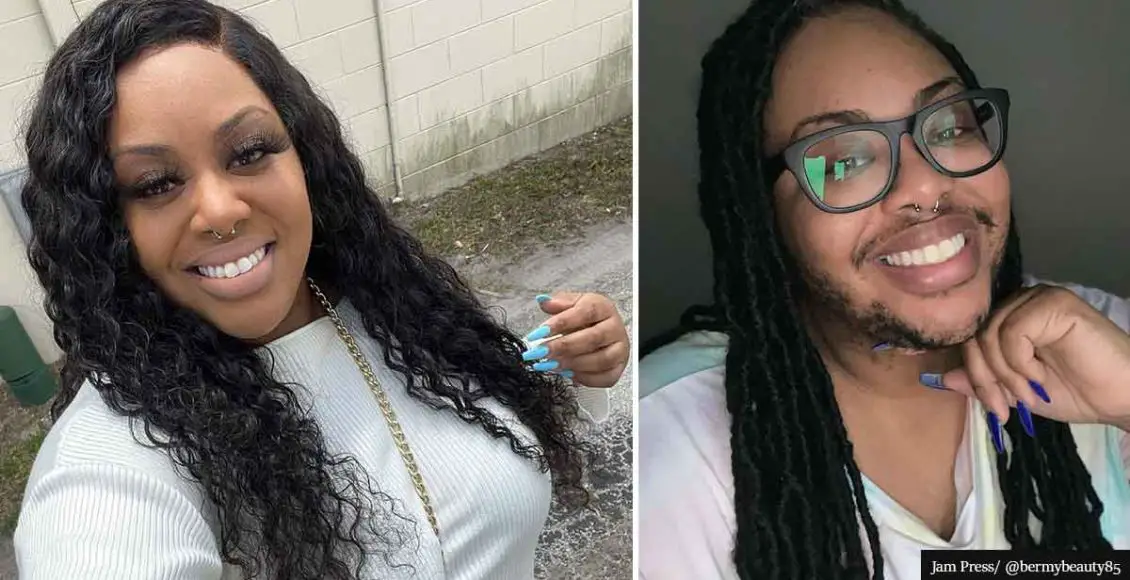 A woman struggling with excessive facial hair growth has gone viral for trying to normalize her condition.
Nellie-Jean Robinson, who suffers from hirsutism and PCOS, has opened up about her battle with excessive hair growth.
The financial analyst from Florida became TikTok-viral after sharing her journey, with many praising her for her courage.
Robinson has recently established a Cysters for Sisters organization helping women with PCOS all over the world.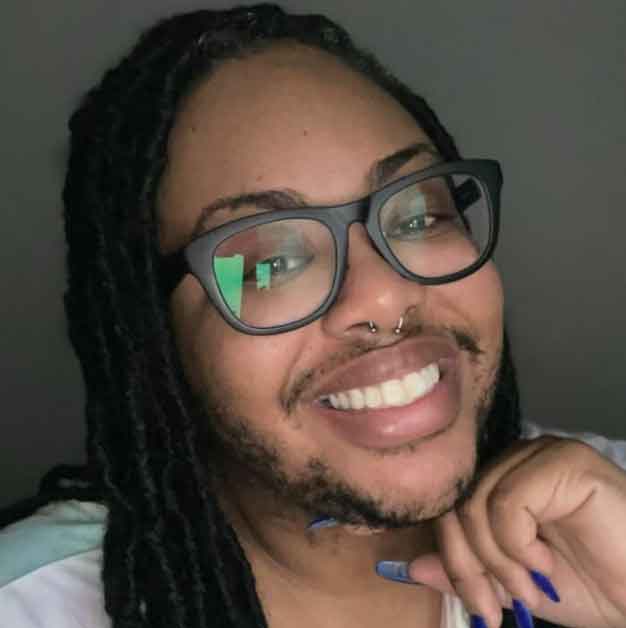 Nellie-Jean Robinson, 35, from Orlando, Florida, suffers from a type of hormone disbalance called hirsutism. Her condition causes her to grow excessive hair on her face, chest, and other parts of her body.
As Daily Mail reports, Robinson was diagnosed with hirsutism back when she was in her 20s. Ever since then, the financial analyst has been trying to fight her condition using various hair removal methods.
What's more, Nellie also has polycystic ovary syndrome (PCOS), which can also lead to facial hair growth. As per Healthline, women with PCOS produce higher-than-normal amounts of male hormones. Moreover, the condition may lead to hair growth on the face and body and baldness.
Due to her hormonal disbalance, Robinson suffered severe mental health issues related to self-image and self-confidence.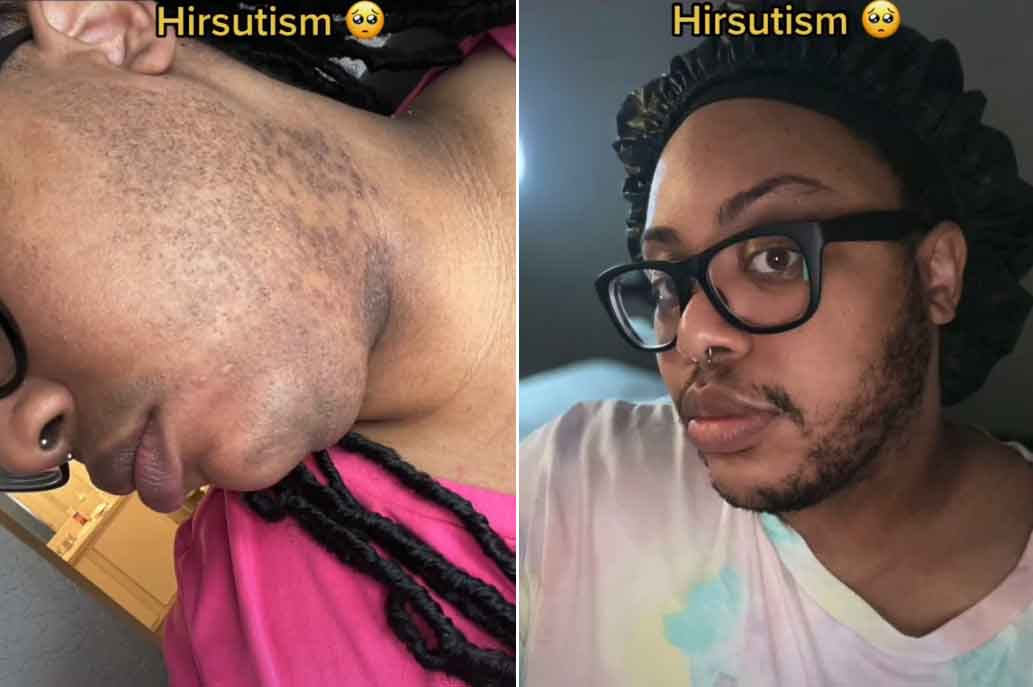 Thankfully, after years of fighting with her condition, Nellie has learned to love herself and is spreading the message. 
After discovering the magical effects of waxing, the 35-year-old woman has been using her TikTok account to document her journey and to spread awareness. According to BoredPanda, she hopes to help change the negative attitudes toward women with facial hair.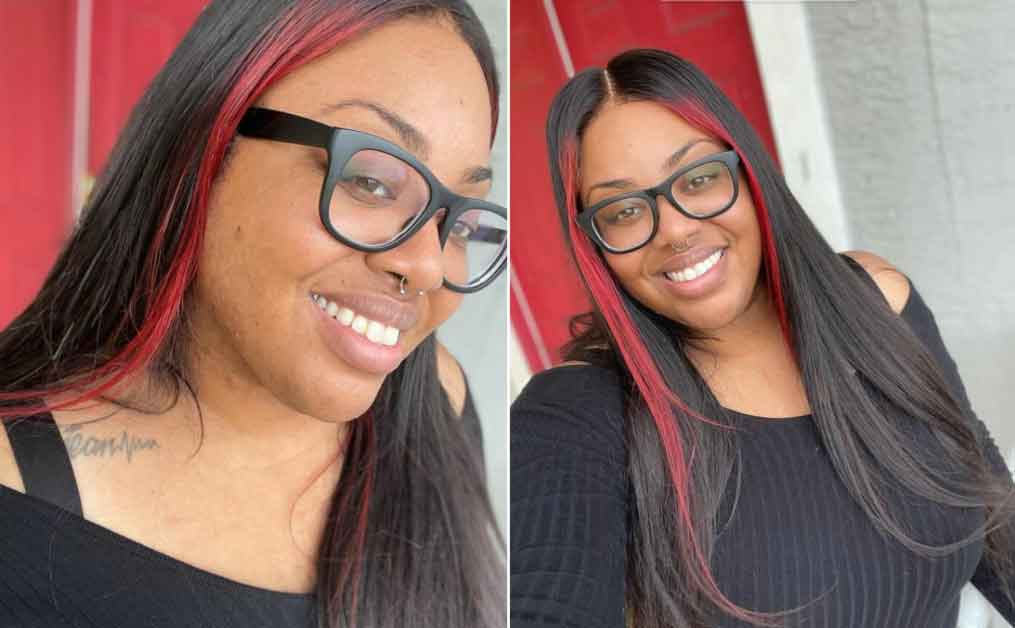 The now-famous TikToker was surprised to discover that some of her followers are dealing with the very same issues and that her videos are helping them embrace their unique looks.
One of Nellie's followers commented:
"I thought I was the only one! I been growing facial hair forever and it has caused me depression, thank you for this seriously."
Another said:
"You are so beautiful, thank you for sharing your story."
Robinson shares suffering from hirsutism had taken a toll on her social life, as well as her confidence.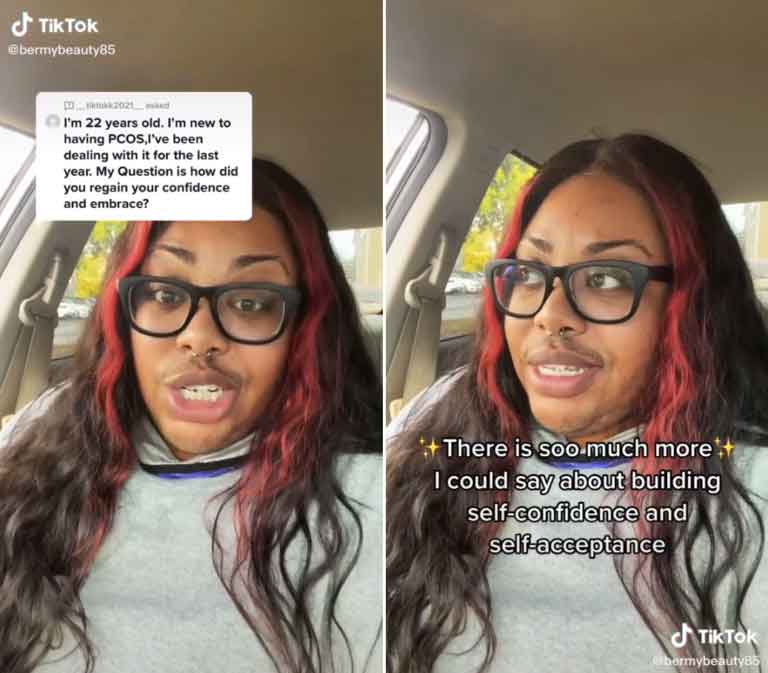 Talking to Jam Press, Nellie explained:
"Suffering from hirsutism meant it was hard for me to make friends so it had a damning effect on my social life. I spent a lot of years hating the way that I looked so I was constantly trying to hide it and felt more comfortable going out late to like a comedy club versus going to the beach. 

It also made it hard to cultivate romantic relationships, making it difficult for me to grow close to men physically, intimately and romantically."
She added:
"I made sure I always had makeup on which meant waking up early in the morning to shave and conceal the scarring from the shaving, or late at night to touch it up. I kept razors and makeup in my purse in the event I ended up being anywhere overnight. It was quite the hassle and really made me feel as if marriage was not a viable option."
Despite her concerns, the 35-year-old woman decided to open up about her condition to some of her partners. As they "weren't bothered by it at all," Robinson realized she didn't need validation to feel good in her own skin.
When Nellie decided to ditch the razors, she decided to let her facial hair grow, inspiring many on social media. 
After replacing razors with waxing, the banker felt "quite liberating." She commented:
"Initially I was terrified but because of us being in a pandemic, it wasn't that hard to conceal my hair growth. After a couple of weeks of growing it out I actually thought it wasn't that bad, it didn't kill me like my fear had me thinking it would. 

I even thought: 'This is quite liberating to no longer be a slave to shaving and wearing makeup.' I haven't put a razor to my face since."
Unfortunately, Robinson has also been a victim of internet trolls. However, she claims that "overall the reaction has been very positive," adding:
"A lot of women are very pleased with the concept that I'm bringing awareness to PCOS. And because I am the source of the content, people are calling me confident and saying that I am inspirational, which is still kind of hard to receive."
The 35-year-old woman has since created an organization called Cysters for Sisters, which connects women with PCOS and offers valuable resources. 
Robinson shared her thoughts on the future:
"I want women who are struggling with this condition to know they are beautiful and perfect exactly the way they are. As much I would like to say my insecurity regarding the hirsutism is a thing of the past, that just isn't the case.

I still haven't quite figured out when and how to engage the topic. One thing is for sure though; I won't be a slave to shaving and make-up anymore and whoever I am dating will simply have to accept me as I am, or they can keep it trucking."