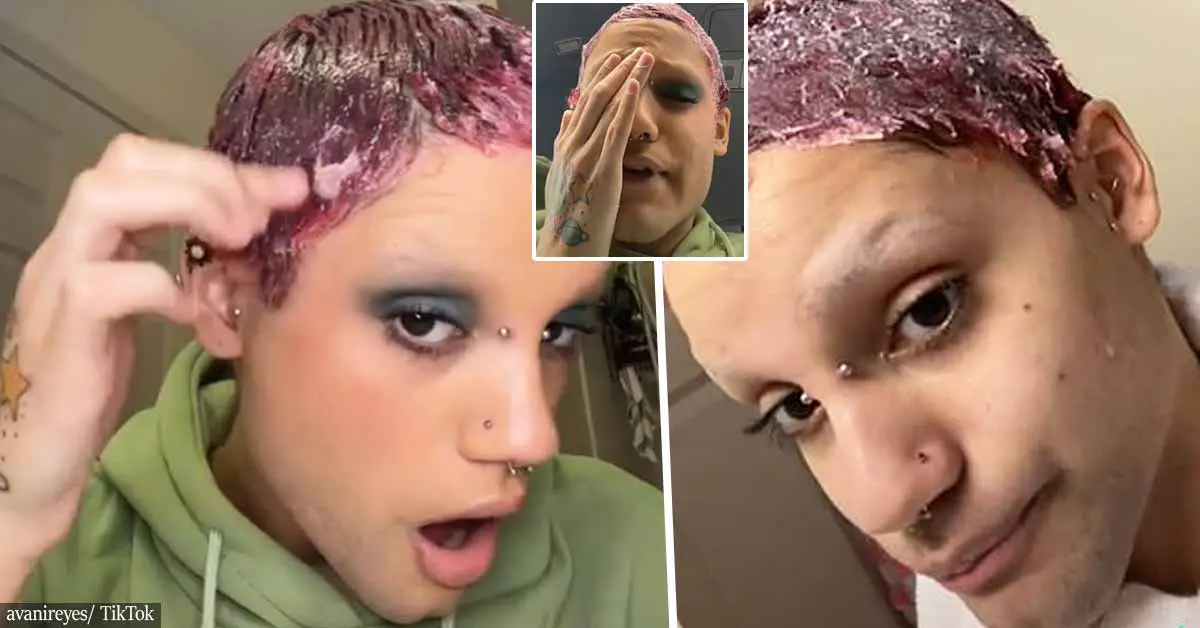 Another TikToker Has Put Gorilla Glue In His Hair Despite Warnings
Even though recently a TikToker named Tessica Brown found herself in a world of trouble after putting Gorilla Glue on her hair, people don't seem to be taking notice…
And now, another vlogger by the name of Avani Reyes has made the same mistake (or maybe it wasn't a mistake…)
In a now-viral video, the TikToker said that his hair would not move as he tried to comb it.
In the videos he posted, Reyes filmed himself at the hospital where he went to seek help.
The staff did not know how to approach his problem and apparently advised him to use tea tree oil, olive oil, or coconut oil to try to take off the glue.
In one of the videos he said:
"I'm on my way to the hospital right now, my scalp is burning. I need to go to the hospital so they can remove this Gorilla Glue. I have no idea what to do. I tried washing it, it doesn't come off."
Reyes tried the coconut oil approach but it did not work.
He has now set up a GoFundMe page for people to donate, saying he might have to undergo surgery to remove the glue. Videos show his unsuccessful attempts to brush his hair, but nothing seems to have an effect.
Many people have suggested that Reyes might just be doing a stunt in an effort to gain attention following Tessica's ordeal.
Reyes later made an announcement stating that he had received enough money to pay for the removal of the glue.
One person donated a whopping $3,000, to which Reyes responded with a thank you.
He added:
"You guys know it's definitely been a journey with this Gorilla Glue. It's been crazy, so thank you so much."
Reyes has said he intends to go to LA for the surgery, even though he did not say exactly when he will go.
Tessica Brown was able to remove the Gorilla Glue from her hair by an expert in LA.
What are your thoughts on this story? Let us know by joining the conversation in the comments and please share this article if you've found it of value.