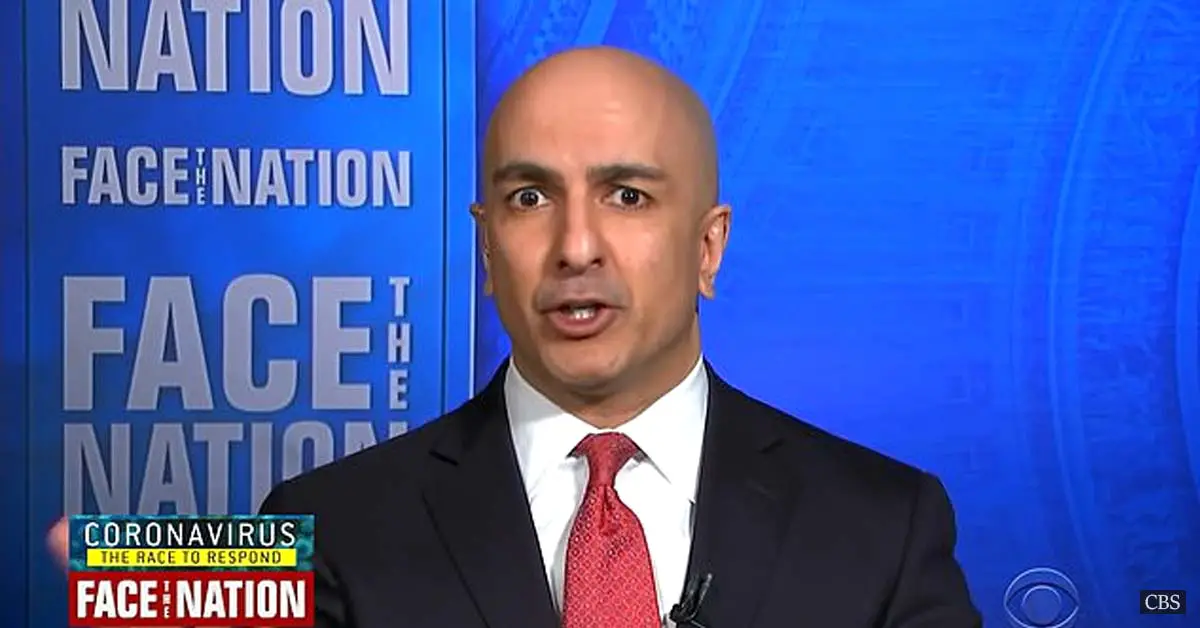 Americans Could Be Facing 18 Months of Lockdowns
Neel Kashkari, the Minneapolis Federal Reserve Bank President, believes the country's economy is looking at a 'long, hard road' ahead as it tries to get back on its feet from the COVID-19 crisis, warning that people should prepare for an 18-month-long lockdown. 
Last Sunday, Kashkari told CBS's 'Face the Nation,' that forecasts for a swift economic recovery were overly optimistic unless a vaccine is brought out as soon as possible to stop the COVID-19 crisis.
'It would be wonderful if some new therapy were developed in the next couple months,' Kashkari said. 'Then potentially we would have a V-shaped recovery'
However, Kashkari, who guided the United States Troubled Asset Relief Program implemented during the 2008 financial crisis, disappointingly added:
'[That] barring some health-care miracle, it seems we're going to have various phases of rolling flare ups.'
Kashkari believes that this would involve 'different parts of the economy turning back on, [and] maybe turning back off again,' as part of an 18-month plan.
Unfortunately, Kashkari is forecasting a slow recovery for the U.S. economy.
'This could be a long, hard road that we have ahead of us until we get to either an effective therapy or a vaccine,' he continued. 'It's hard for me to see a V-shaped recovery under that scenario.'
During the past three weeks, more than 16 million people have lost their jobs, which totals around 10% of the country's workforce. 
Kashkari's words follow President Trump's signals that he wants to get the economy back to work as soon as possible in order to prevent further damage.
Last Friday the president talked about unveiling a new advisory group that would concentrate on the reopening of the economy. 
There are currently 560,433 coronavirus cases in the U.S., with 22,115 losses of life. Health experts have warned that the number of COVID-19-related deaths could exceed 200,000 during the summer if the lockdown is lifted at the end of the month.
You can see Mr. Kashkari's interview on Face the Nation in the video below.
Do you believe that people will be able to go through an 18-month lockdown? Let us know by joining the conversation in the comments and please share this article to spread the news. 
Source: Daily Mail