'Black Mirror': African Model Recreates Iconic Ads To Expose Lack Of Diversity In The Industry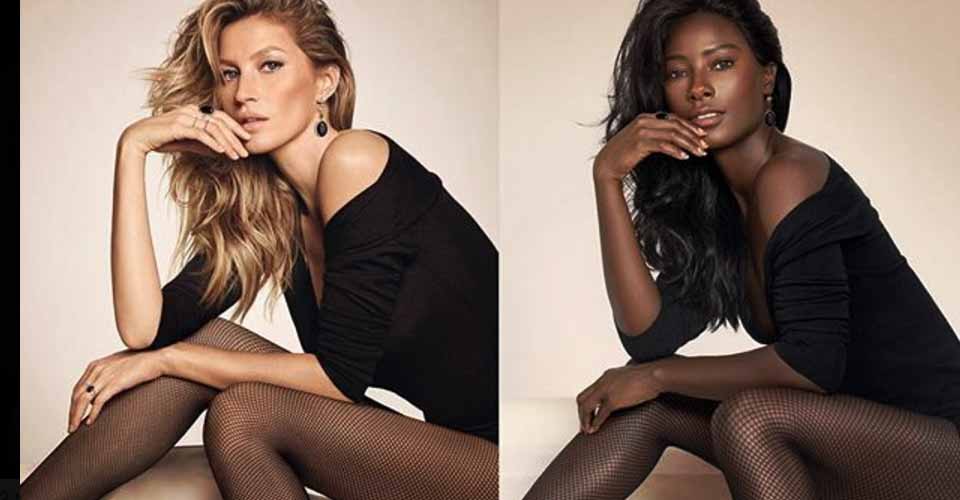 One woman had a dream of being a fashion model, but was turned down because some agencies "already had a black model." This is her response:
Meet Deddeh Howard. She's a serious woman with a serious dream, and nothing is going to get in her way. Which is why she started the Black Mirror project. The 27 year-old medical student, blogger, and model, experienced more than a few hiccups along her journey, but the main problem was one she didn't expect to encounter. Her race.
Originally from Liberia and now residing in Los Angeles, Howard noticed a lack of diversity in not just the modeling industry, but in ad campaigns, television, movies, and billboards as well.
"Something that always bothered me when you see these amazing images that very rarely you ever see a black woman on them," said Howard. "When growing up as a girl I always wondered, why the big brands such as Gucci, Chanel, Louis Vuitton, Guess and many others rarely seem to use a black model? And if they do, a very small group of black models does make the cut here and there, but that group seems to remain pretty much identical over a long period of time."
In her blog, Secret of DD, Howard explains that she wanted to make a positive change for her race, and do something that would inspire women of every colour to believe is something more. "I felt it was time to do something positive and inspiring about my race. For too long the negativity seemed to take over in the public eye," she said. "More equal visibility of all races, being it white, black, Asian, Latino etc would help all of us believing in our potential."
Besides the everyday, glaring lack of diversity that we can all see, Howard had a personal experience which contributed to her decision to create Black Mirror.
"Not to long ago it happened to me that I would walk into various fashion model agencies and I would immediately be compared to that one or two black model that they had on the roster. Even though I was told by those agencies that I have an amazing look and wish they could represent me, they already have a black model. Besides having an abundance of white models."
She went on to say, "It seemed as if one or two black models on the roster are enough to represent us all. When you are told that, trust me, it feels bizarre."
Photographer Raffael Dickreuter teamed up with Howard to recreate some of the most "inspiring and famous campaigns out there and try to show what they could look like with a black model."
Together, they hope to influence a positive change in the industry, and in the lives of others.
"The next generation can only get inspired and reach for the stars themselves if they believe they can do it too. For that reason diversity in ad campaigns is in my opinion much more important than you might think."
Deddeh Howard and Raffael Dickreuter put enormous amounts of time and energy into making their photos as close to the original as possible, and as you can see below, they did an incredible job.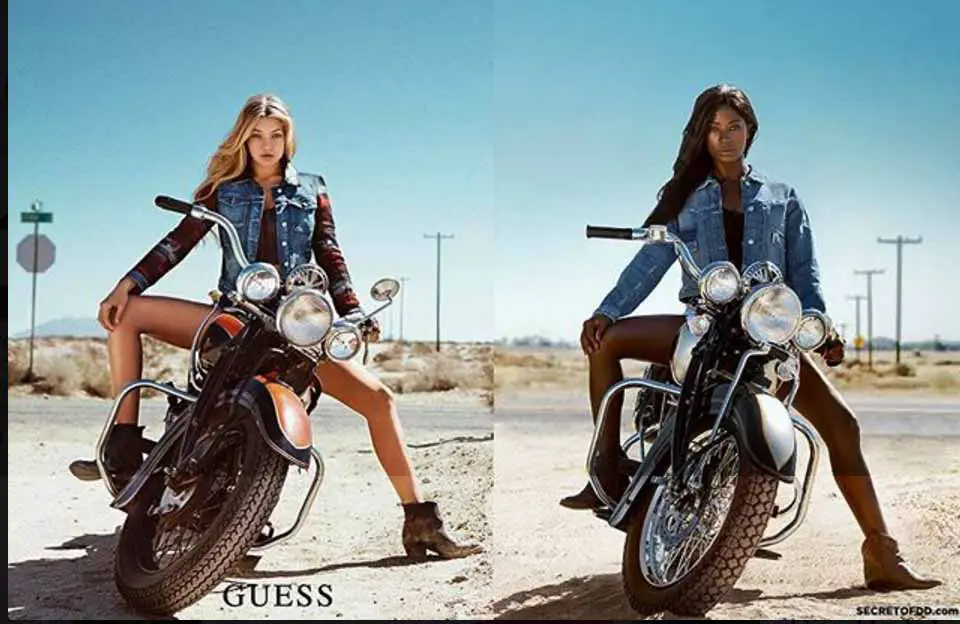 "With this Black Mirror project I hope to show the world that it is time for all of us being seen," said Howard. "Just like a Gisele Bundchen, Kate Moss or Candice Swanepoel gets to travel the world, shoot the most amazing campaigns and live an exciting life to inspire young girls, let's give the next generation something to believe in."
Visit Secret of DD to follow more of Deddah Howard's work.
follow Deddeh Howard on Instagram at https://www.instagram.com/secretofdd/